General information
1. Increase sales
Live chatting will speed up your customer service and positively impact your sales. Use LiveChat to assist your visitors exactly when they need it. This means more purchases and a higher average order value.
2. Solve customer problems in a flash
Instant answers in real time. LiveChat is the fastest way to help your customers. And they'll feel it, too.
3. Cut costs
One live chat agent can talk with several customers at a time and still retain the same high customer satisfaction rates. This added efficiency will reduce your overall spend on customer service.
4. Build stronger relationships with customers
Live chat is a personal, non-intrusive form of contact. You'll be able to connect better with your customers and build their trust. And that trust will fuel your business over time.
5. Boost your credibility
Adding LiveChat to your website adds credibility. Your visitors will instantly know there are real people on the other side ready to help at any moment.
6. Make your customer happier
Customers who chat are much more satisfied with a brand's customer service than those who email or call. Reach a customer satisfaction (CSAT) score as high as 97%!
7. Be proactive
Engage with your website visitors any time you want. See a customer having trouble making a payment?
Reach out and give them a hand!
8. Manage your team with ease
Keep track of your customer service and sales team performance. Our extended reports and supervision features give you all the data to boost your teams' productivity.
9. Keep your data secure
We take the security of your data very seriously. From data encryption, access restrictions, and 2-step verification to GDPR compliance, HIPAA readiness and Privacy Shield Certification. We've got you covered.
10. Connect LiveChat with your favorite tools
Easily add your favorite tools to LiveChat, choose from 170+ integrations. Create the ultimate customer-centric experience. You can even build your own LiveChat extensions from scratch.
Basic deal
Accessible to Unlimited, Premium & Basic members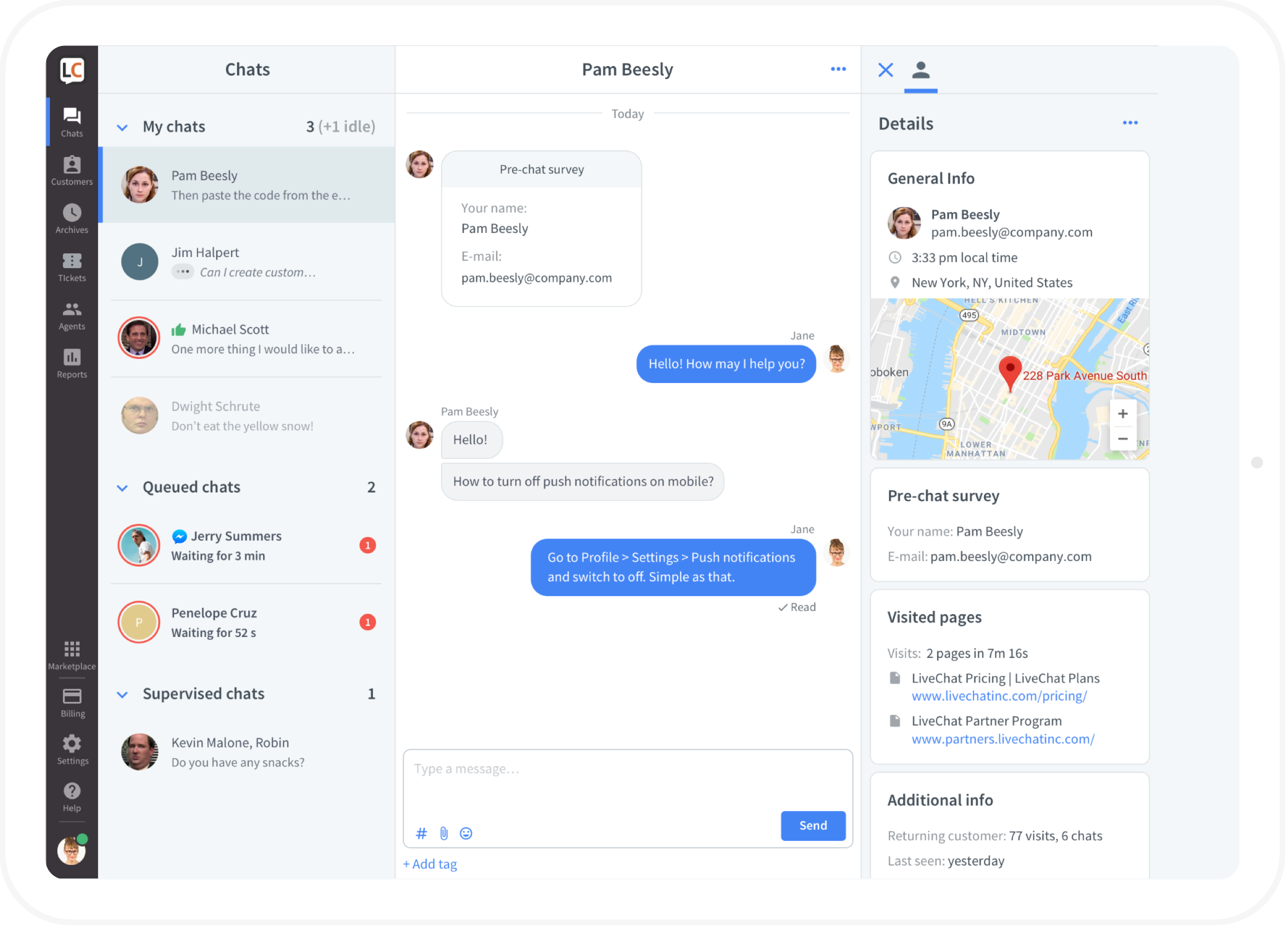 $150 credits (Team, Business and Enterprise Plans)
Subscribe to Basic
This deal is only available for new customers.
Are you providing consultancy or resources on this tool?
Contact us at experts@joinsecret.com to promote your expertise to our community of startups
Contact us