General information
Livestorm makes hosting webinars, corporate meetings, online training and many other video-based events easier. Easily create and share event registration forms and host online events for thousands of people. This tool requires no setup, and includes interactive features such as polls, Q&A and live chat.
Record events so that you can continue sharing valuable content with users and generating new leads.
Secret's take
No need to have tons of different tools for your online events - Livestorm is the video conferencing software that allows you to organize meetings, webinars, demos, and more, from one single platform and directly from your browser!
Livestorm features
Increase attendance at your online video events
Plan your events

Livestorm provides template registration forms and follow-up emails, which you can personalize with your brand image or according to your needs.

Collaborate with your teams

Create access for other team members so you can work together to organize events.

Make events interactive

Interact with your audience via the chat, invite them to participate in the event, and/or let your teams organize live polls.

Automate events

Automate various elements of your event in advance, such as starting a specific video at a set time.

Analyze event performance

Analyze the number of event sign-ups, visits to the event page and attendees via your dashboard in order to optimize future events

Centralize data

Connect Livestorm to your other tools, such as CRMs, to transfer collected data.
Basic deal
Accessible to Unlimited, Premium & Basic members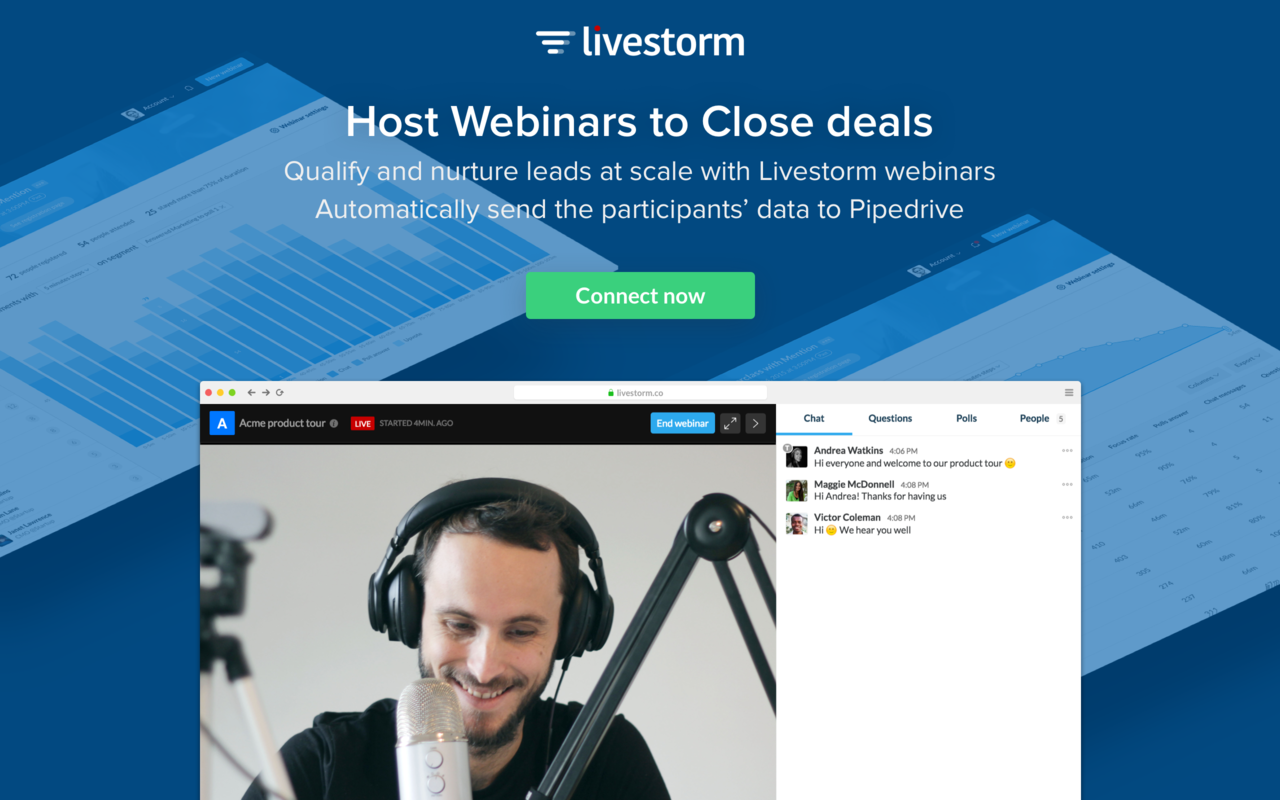 30% off for 6 months on any plan
This deal is only available for new customers.
This offer is reserved for new customers only that currently don't have an account for Livestorm. Livestorm's team will verify that you didn't have an account before. If you did, the offer will be canceled.
Subscribe to Basic
Are you providing consultancy or resources on this tool?
Contact us at experts@joinsecret.com to promote your expertise to our community of startups
Contact us