General information
Great products are built by teams who know their users. Go beneath the surface to learn which features are popular, who your power users are, and the behaviors tied to long-term retention.
Keep data clean and usable through efficient management. Define, manage, and transform your data easily. By creating a trustworthy foundation with plenty of context about the user actions you track, anyone can do accurate analysis and make sound decisions with data.
Connect your data to stack through the use of Mixpanel's integrations. Only Mixpanel enables interactive event analysis from Snowflake, Big Query, or Redshift. Use their connectors to get setup and make it easy to explore product and user data behavior data without SQL. Mixpanel offers more than 50 integrations to help you bring the right data and trigger targeted actions, including AWS, Google Cloud, Segment, and Zapier.
Keep customer data safe from end to end and meet data and privacy transfer regulations. Exceed your customers' privacy expectations and give them greater peace of mind.
Check out Mixpanel's tutorials to to make sure you 100% take advantage of the services it has to offer. Get started today!
Mixpanel features
Detailed, real-time insight into how people interact with your products
Premium deal
Accessible to Unlimited & Premium members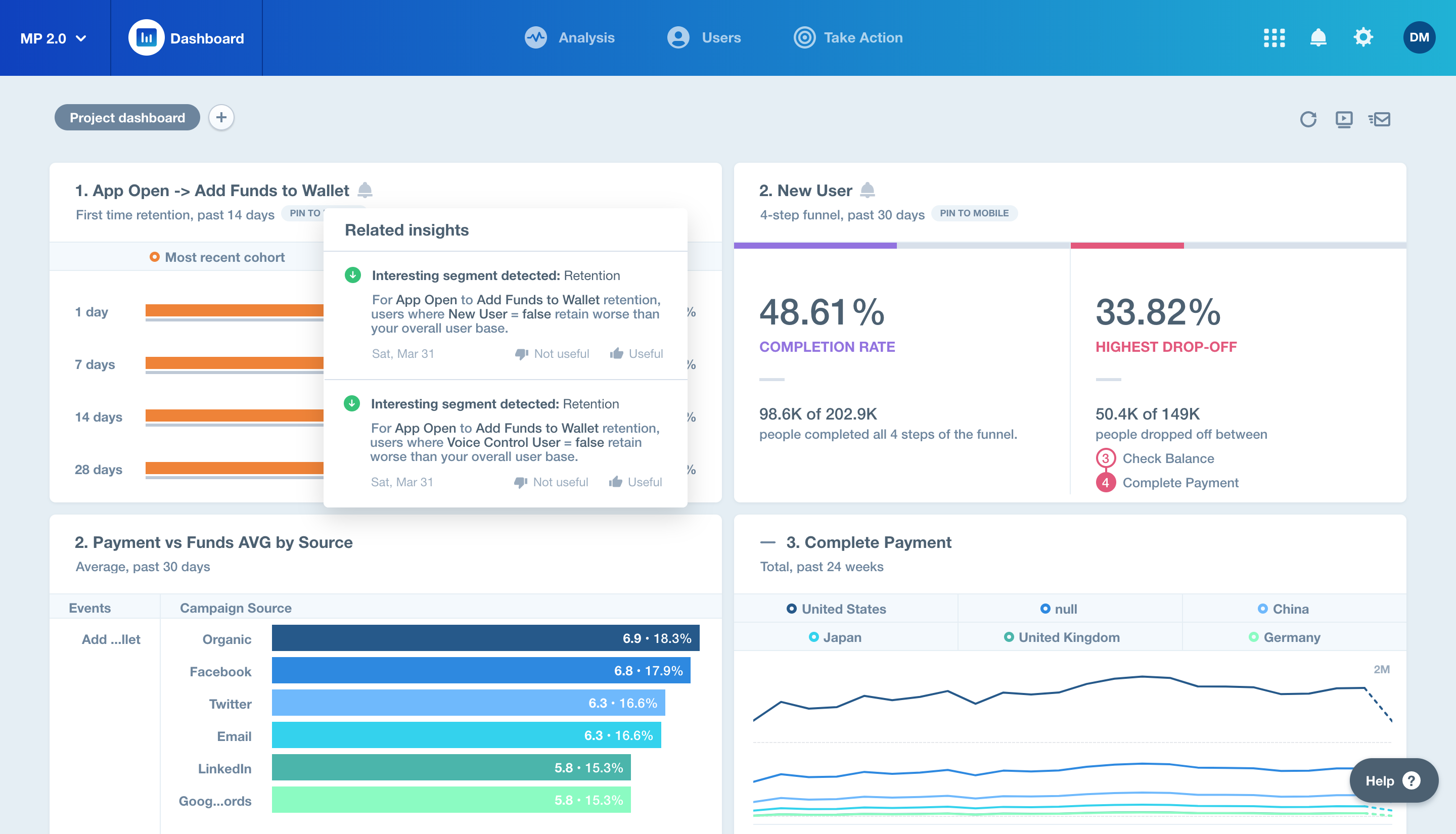 $50,000 in Mixpanel Credits
This deal is only available for new customers.
Customers are eligible for Startup Credits if they meet the following requirements: incorporated less than 2 years ago, less than $5M USD raised, not currently on a paid plan.
Subscribe to Premium
Are you providing consultancy or resources on this tool?
Contact us at experts@joinsecret.com to promote your expertise to our community of startups
Contact us