General information
Understanding which features are used the most, why your users stop using your product or, on the contrary, become power users, or what boosts your conversion and adoption rates: all this is essential information to build a successful product on the long run.
With Mixpanel's analytics, you can easily track key metrics and measure changes in user behavior, so you can quickly get answers to your questions, confirm or reject assumptions, and make changes to your products.
Secret's take
Do you really want to know what your users want and how to improve your products? Then stop asking your colleague Barry from accounting for his opinion. Try Mixpanel instead - you'll get super-precise product analytics and valuable insight into what your users expect.
Mixpanel features
Key Mixpanel features
Dashboard and alerts

Build custom dashboards to track data that is important to you. Configure alerts to be aware of when this data changes.

Limitless segmentation

Segment your users based on any attribute in order to have the most specific and accurate vision of your product.

Interactive reports

Filter your live data in a few clicks to get the answers to your questions.

Data Management

Easily manage and edit your data to always have the best context on your users.
Premium deal
Accessible to Unlimited & Premium members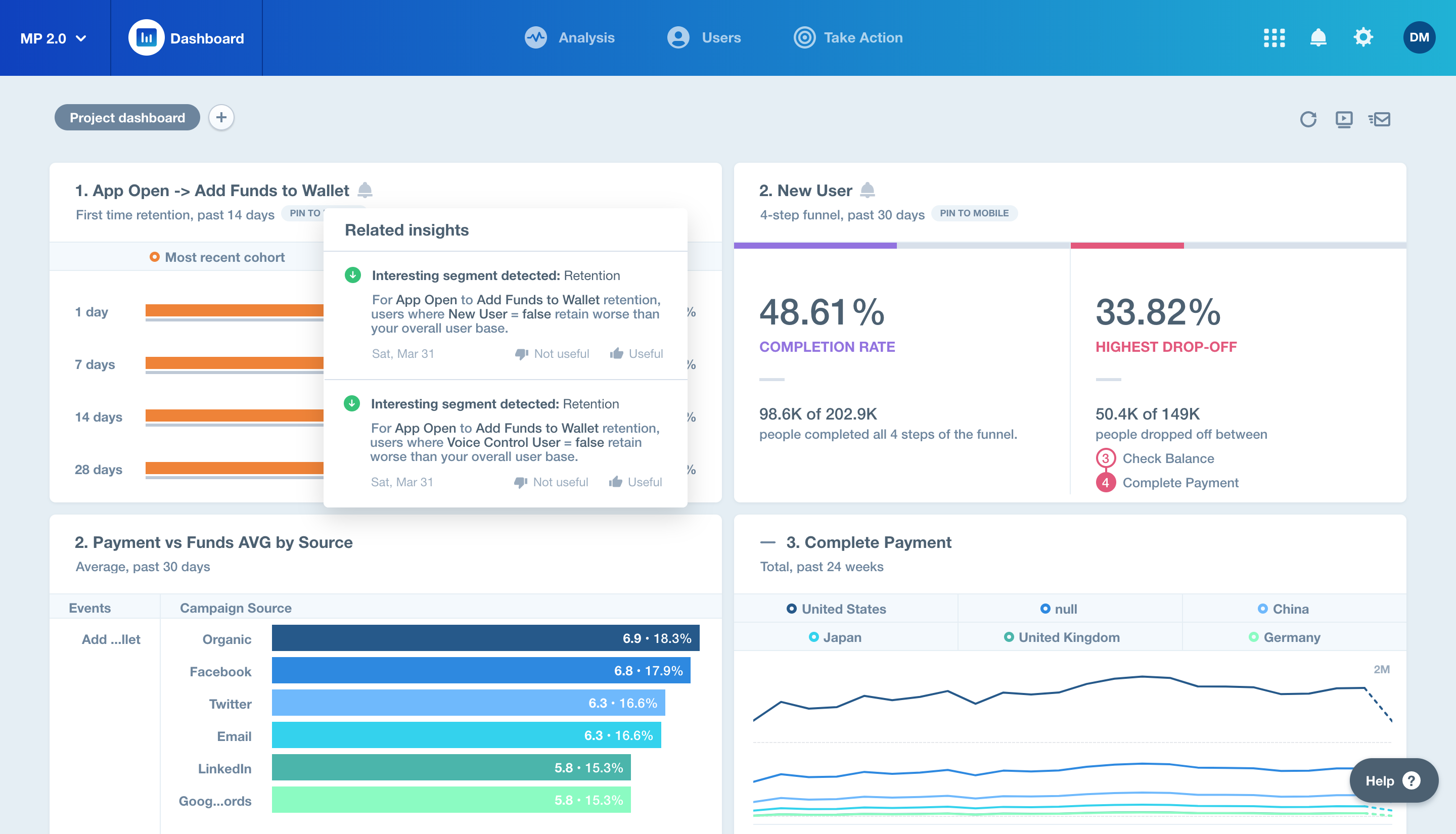 $50,000 in Mixpanel Credits
Subscribe to Premium
This deal is only available for new customers.
Customers are eligible for Startup Credits if they meet the following requirements: incorporated less than 2 years ago, less than $5M USD raised, not currently on a paid plan.
Are you providing consultancy or resources on this tool?
Contact us at experts@joinsecret.com to promote your expertise to our community of startups
Contact us