General information
monday.com is the tool that will allow you to create the right visual workflow in just minutes. You can start from templates or from scratch. With its easy-to-use interface all your team will be able to use the tool in no time.
This way you will be able to collaborate easily: notify other members, add files, link board together, etc. You can also keep track of their progress easily as all the updates are in one place, and they are synced in real time.
Secret's take
Managing projects and keeping all your team updated on what's new or what has been done, can make you loose a considerable amount of time, and maybe organize useless meetings. But this is all old history with monday.com: build the perfect workflow and monitor your team's progress while saving time and being more efficient.
Monday features
Build the ideal workflow your project needs
Automate your tasks

Set up alerts and email notifications when a due date is near, when a task is complete, when a status has been changed, etc.

Keep track of all your projects

Access a customized Dashboard to see at a glance what has been done previously, and where your current projects stand.

Kanban and Gantt Softwares

Keep your projects organized in time and improve your team's skills and efficiency.
Premium deal
Accessible to Unlimited & Premium members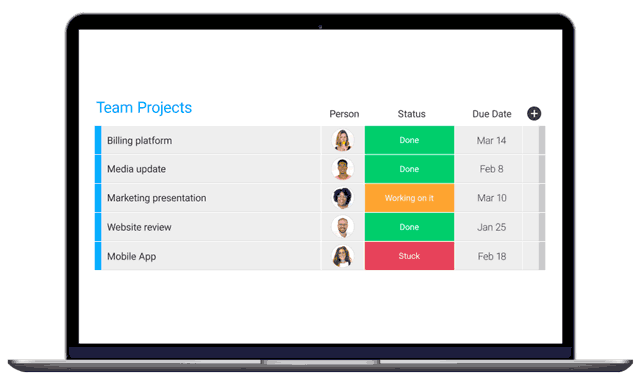 1 year free on any annual plan
Subscribe to Premium
Eligibility requirements
⇩ Up to 100% off for Early Stage Startups ⇩
Your website must be live
Up to 10 team members
No institutional funding, or up to Seed funding
Your funding information must be verifiable
⇩ 50% OFF FOR MID STAGE STARTUPS ⇩
Up to 25 team members
Up to Series A
This deal is only available for new customers.
Partner Agencies & Experts
It is with the greatest care that we have selected the best agencies and experts across the world to help you implement, use, and optimize Monday.
Find more agencies
Are you providing consultancy or resources on this tool?
Contact us at experts@joinsecret.com to promote your expertise to our community of startups
Contact us