General information
Your business's presence and reputation online is one of your most important assets. Your presence determines whether you will be found and your reputation determines whether you will be chosen over your competitors. MyPresences is the best way to monitor, manage and grow your business's presence and reputation everywhere online on 2000+ online services and apps. Manage everything about your business online in one place. Presence, Reputation, Search, Social, Influencers, Analytics, Benchmarking and Reporting.
Online Reputation Management:
People expect to see ratings and reviews for your business when deciding between you and your competitors. Monitor, manage and reply to your reviews across hundreds of review platforms and generate new reviews from your best customers on the reviews sites most important to your business. Showcase your best reviews on social media and your website for social proof.
Online Presence Management:
Take control of how your business is represented online and ensure you are listed on all the places customers look for businesses like yours online. Then, give your business every chance to be found and chosen by customers by creating the best possible profiles and listings that are accurate, compelling and complete. If prospective clients can't find you or don't like what they see they will go to your competitors.
Social Media Management:
Post content to multiple social channels including Facebook, Instagram, Google My Business, Twitter and LinkedIn. Automatically post social images of your best reviews to all your social channels. Manage your hashtags and ensure you are maximizing reach by including relevant hashtags.
Search Marketing:
See how your website ranks on Google, Bing, Google Maps and Bing Local for your most important keywords. As myPresences is a presence management platform you can also track how each of your profiles rank for your keywords giving you a better understanding of how your business truly ranks. The ability to track profile ranks is exclusive to myPresences and not available in any other SEO tools.
Social Proof:
Automatically publish your best reviews on your website to show your prospective customers feedback from your happiest customers.
Online Analytics and Benchmarking:
Automatic reporting on over 100 online KPI's relating to your business presence, reputation and social channels. Monitor changes over time and identify areas where your business is performing well or needs improvement. See how your business performs compared to your industry and closest peers for 100+ KPI's to see where your business can improve and where you are better than your competitors and peers.
Free deal
Accessible to all for free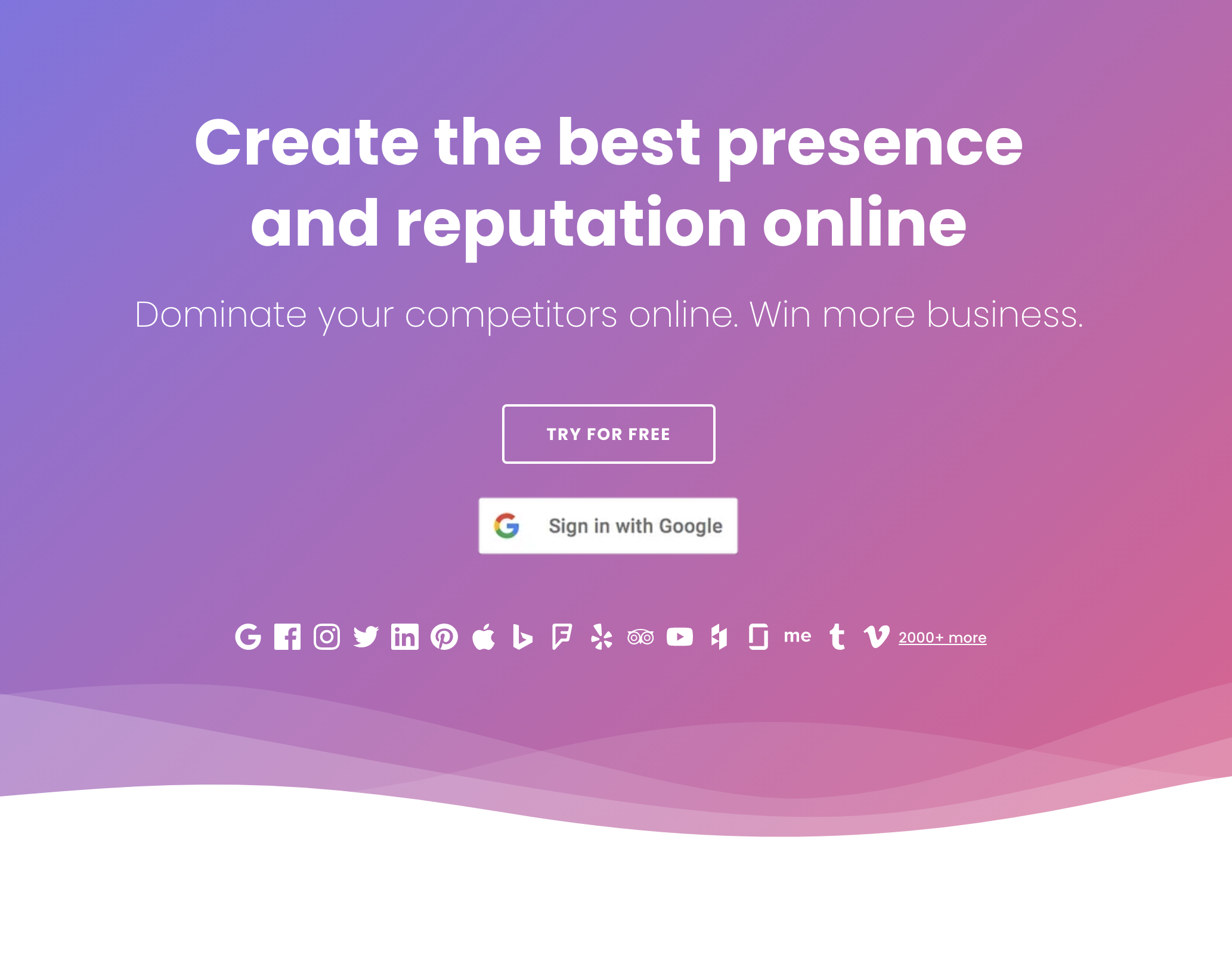 $200 Credit on any plan.
Get Access
This deal is only available for new customers.
Are you providing consultancy or resources on this tool?
Contact us at experts@joinsecret.com to promote your expertise to our community of startups
Contact us