General information
Salespeople hate CRMs, they are difficult and annoying to use. But noCRM is here to solve the problem and upgrade the performance your sales team.
With this solution you will be offering your team the possibility to track the progress of their prospects from beginning to end, and plan which actions they have to take on which prospect, to make them move closer to closing.
Prospect creation is simplified in this tool and can be done in no time; you only enter the information YOU think are necessary. Your team can therefore stay focused on their main target - converting prospects into clients.
Secret's take
If your salespeople's objective is to turn prospects into clients, why are they spending most of their time entering information into their CRM? To close as many deals as possible, your team needs an user-friendly and efficient tool to use, that will provide them a clear view of where their prospects stand, and what the next steps to qualify and close the deal are - without filling out spending hours filling out data. Well, that tool is called noCRM.
noCRM features
Close more deals more efficiently and in less time.
Customize and plan your sales steps and the following activities

Create your own sales pipelines and customize their steps. Plan and create activities that your salespeople have to perform, as well as the outcomes from those activities. This way, your team can add updates to a prospect's card in just a few clicks.

Sales Script Generator

Create you own calling scripts, or use existing templates, and provide your salespeople with all the tools they need to correctly qualify cold prospects.

Manage your prospection lists

Quickly add prospects with the different features available on noCRM and access a dedicated interface to follow their progress.

Collaborate with your whole team.

Define which salespeople will take care of which prospects and leads, mention them directly in the prospects cards, and follow their progress.

Access key statistics and sales reports

See if your sales team has reached their target and what they have been doing right or wrong so you can help them improve.
Basic deal
Accessible to Unlimited, Premium & Basic members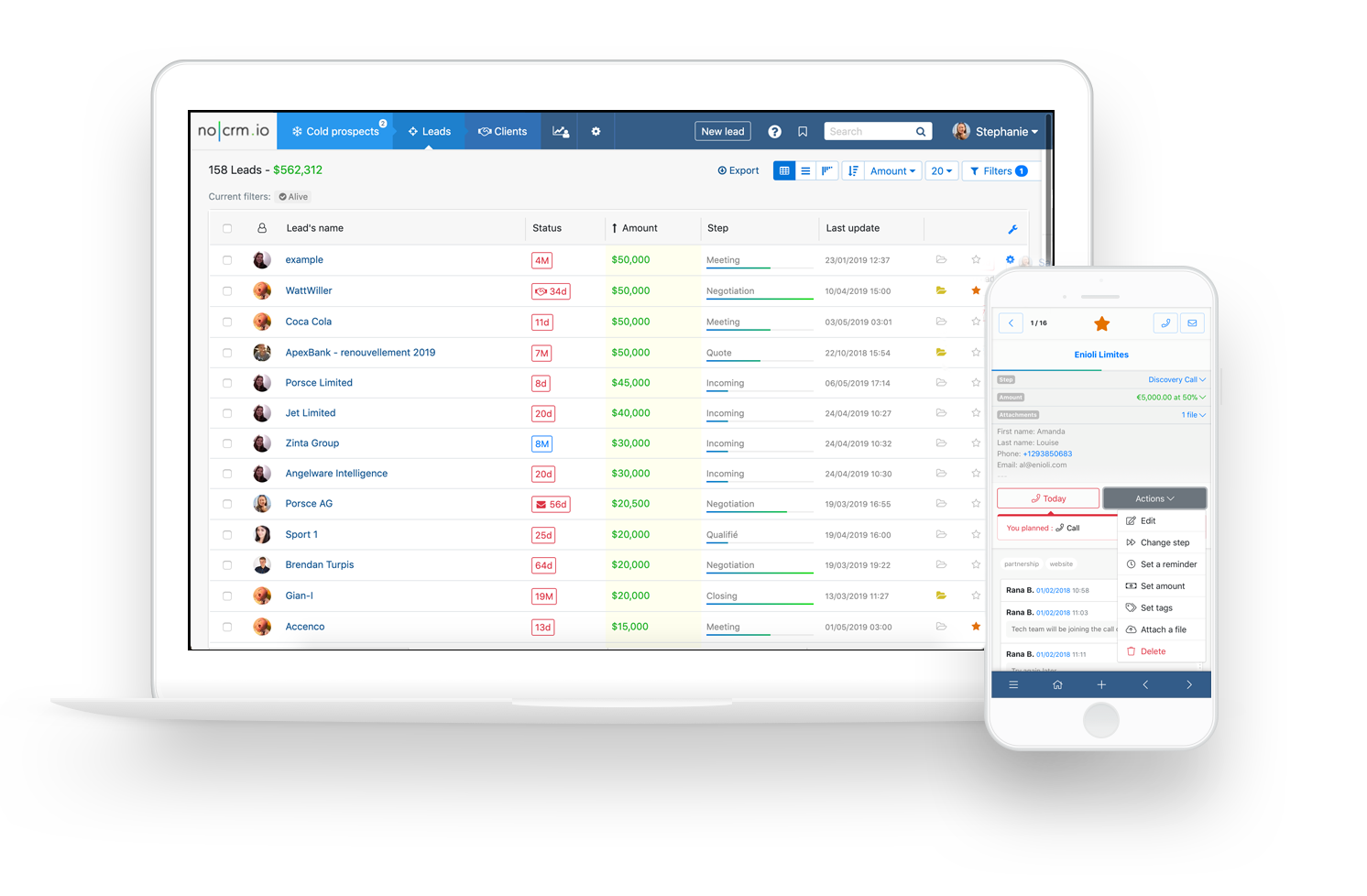 Are you providing consultancy or resources on this tool?
Contact us at experts@joinsecret.com to promote your expertise to our community of startups
Contact us