General information
Outplay is a truly multi-touch sales outreach platform that helps sales teams book more meetings via Emails, Calls, Text/SMS, Chat, and more. Outplay is the new-age sales engagement platform and the only tool your sales team will ever need to crush their goals. It provides the only true multichannel sales communication platform, helping sales teams close deals faster. Reach your prospects wherever they are and start conversations faster with a multichannel communication strategy. Worldwide calling and a ton other dialer features to close deals faster. Log call notes automatically into your CRM. Chat with your prospects when they visit your website and book meetings instantly.
MULTI-CHANNEL OUTREACH
Personalized multi-channel outreach at scale
Your buyers are more informed than ever and active on multiple platforms. So, don't let your sales team left behind emails. Outplay's multi-channel approach helps your sales team follow & reach the buyers wherever they are - be it email, phone, Text/SMS, LinkedIn or Twitter.
INBOUND AND OUTBOUND CALLING
Dialer
Efficient dialer to supercharge your sales process, and convert target accounts into satisfied customers. Helps your sales teams make and receive calls from within the browser and from wherever they are.
CHAT WITH YOUR PROSPECTS
Turn email into a chat conversation
You're reaching out to highly pre-qualified prospects, don't let your Intercom/Drift surprise them with re-qualifying questions when they visit your website. Instead, impress them by being available to start the conversation and book meetings quickly.
Basic deal
Accessible to Unlimited, Premium & Basic members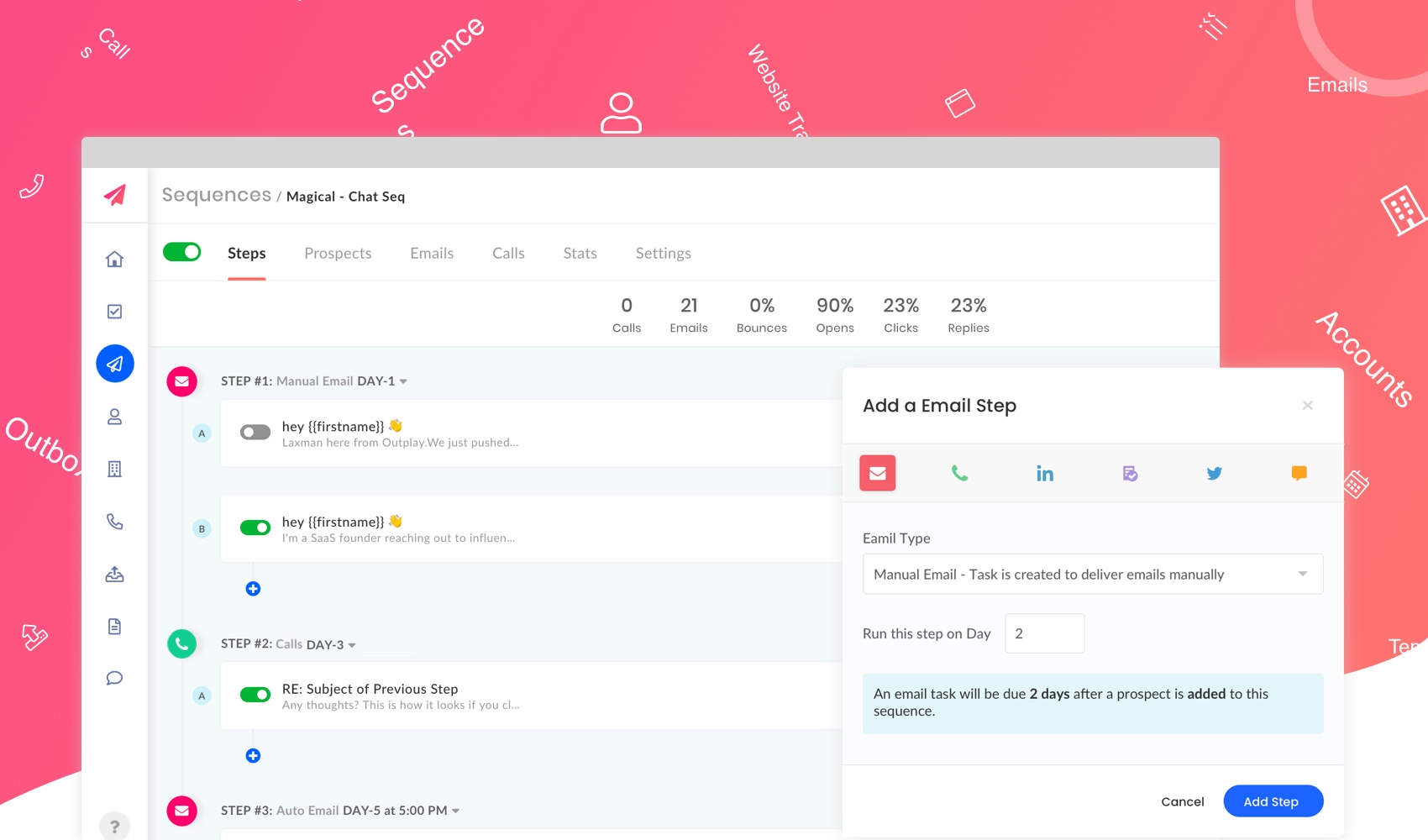 40% off for 12 months (up to 2 users)
Subscribe to Basic
This deal is only available for new customers.
Are you providing consultancy or resources on this tool?
Contact us at experts@joinsecret.com to promote your expertise to our community of startups
Contact us