General information
PixelMe is a smart attribution platform for savvy marketers. We're trusted by 12,000+ growing companies around the world. Our Smart Attribution & Audience Builder solutions help you track, analyze, and optimize your marketing. Smart Attribution tracks every customer touchpoint, and shows your ROI across acquisition channels to automatically reveal your most effective channels. Audience Builder is an all-in-one URL shortener. You can brand links, add UTM tags to track traffic sources, and build retargeting audiences from anyone who clicks on your links to increase CTR & conversions.
Identify your customer journeys
Connect the dots by tracking every touchpoint along your customer's path to conversion. View individual & top paths, and how each channel contributes to customer growth with multi-touch attribution.
Discover your best marketing channels
Transform your acquisition reporting by revealing your true ROI across channels. Uncover your customer acquisition costs and revenue to measure the impact of any paid or organic channel.
Track all your acquisition
Automatically unify data from your ads platforms (Facebook, Google, and more), revenue, CRM tools, and customer data platforms (Segment & Google Tag Manager) with a few simple clicks.
Understand your attribution
Know where every website conversion comes from by adding UTM tags to all your links. Choose from first touch, multi-touch, or last touch attribution models to analyze and optimize your investments.
Create super powerful retargeting short links
Build retargeting audiences from any link you share. Shorten links, embed them with ad retargeting pixels, and retarget anyone who clicks on them.
Free deal
Accessible to all for free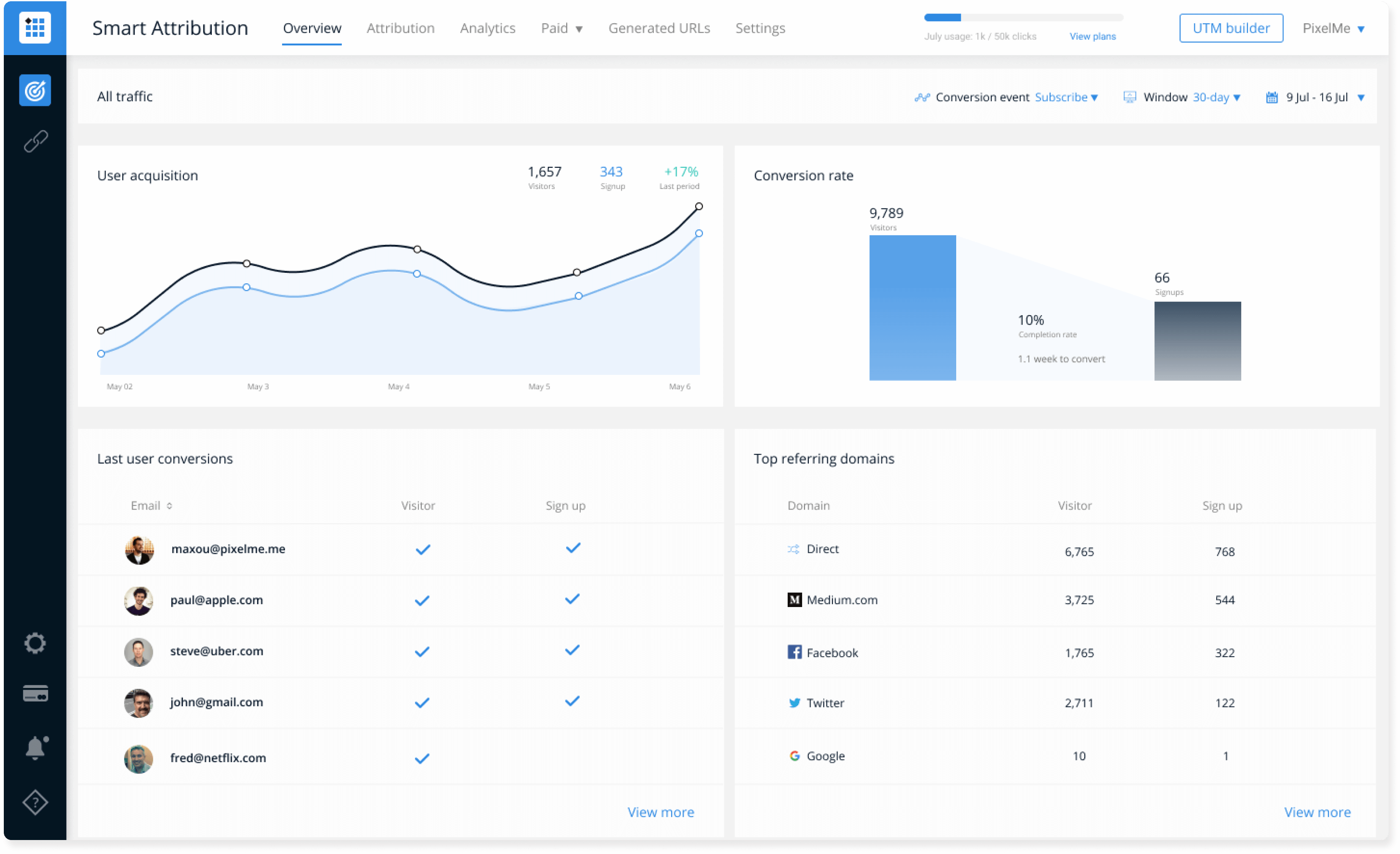 50% discount on any plan for 6 months
Get Access
This deal is only available for new customers.
Are you providing consultancy or resources on this tool?
Contact us at experts@joinsecret.com to promote your expertise to our community of startups
Contact us