General information
Prospect.io is a platform that automates and makes your sales processes more efficient.
Instead of dealing with repetitive and important yet lower-value tasks, salespeople focus on what they do best: talking and selling to customers.
Your data is better organized, centralized and shared. You always have the best level of information and can easily personalize your communications.
You become more efficient as a sales team and win more deals.
Secret's take
We often hear that salespeople don't like CRMs. But is this the fault of the salespeople or the CRMs? With Prospect.io, you have an easy-to-use sales support platform that really helps salespeople become more efficient, without wasting time and minds filling in data.
Prospect.io features
More efficient sales processes for faster growth.
Contact management

Centralize all customer data, segment your contacts by list and use this information to personalize your communications.

Transactions and sales pipelines

Build the sales pipeline and customer cycle stages that fit your business.

Automation and workflows

Automate recurring low-value tasks with workflows. Gain productivity.

Email finder

Use lead generation tools to identify potential new leads.

Reporting and forecasting

Track your goals and forecast sales for the next few months.
Basic deal
Accessible to Unlimited, Premium & Basic members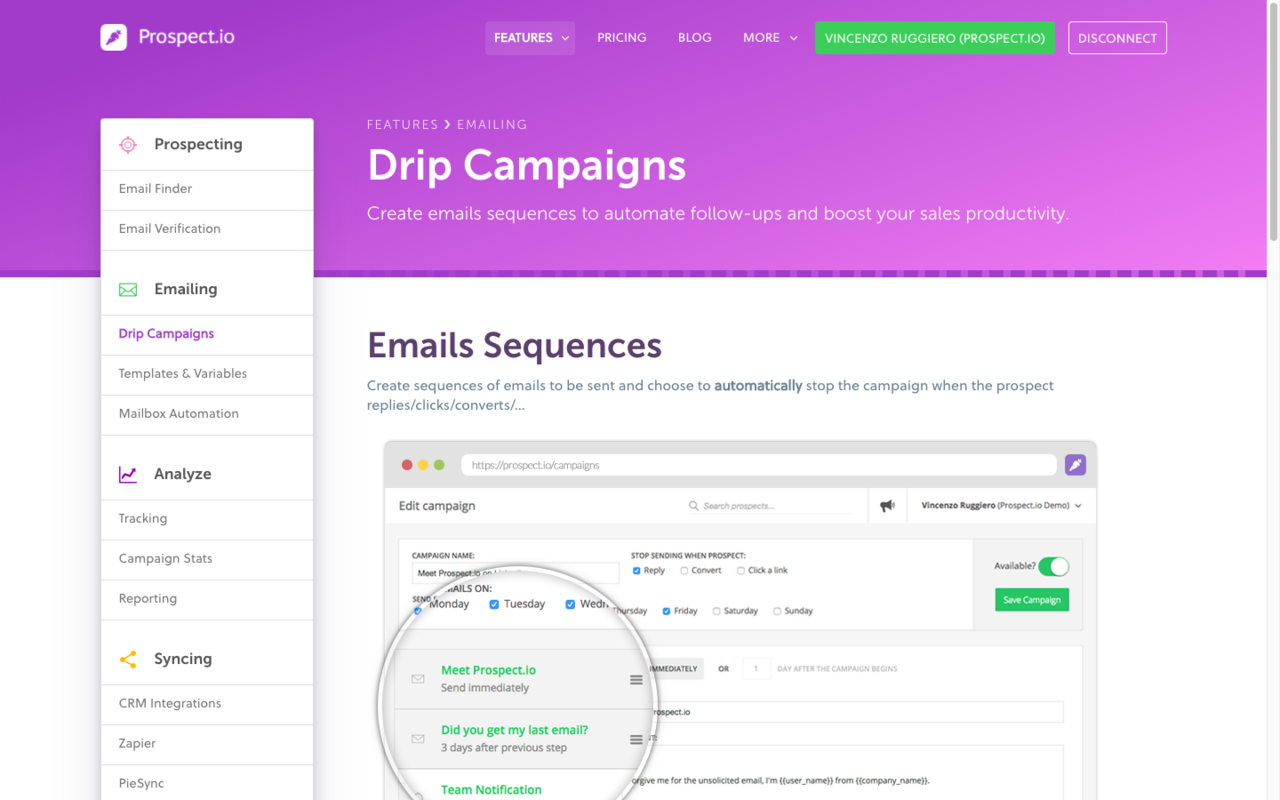 50% on Essential plan for 6 months + 1000 emails credits
Subscribe to Basic
This deal is only available for new customers.
Are you providing consultancy or resources on this tool?
Contact us at experts@joinsecret.com to promote your expertise to our community of startups
Contact us