General information
Scaleway is a leading cloud service provider that combines profound European roots, entrepreneurial DNA and an array of competitive solutions designed to power up your own products, apps and businesses.
Premium deal
Accessible to Unlimited & Premium members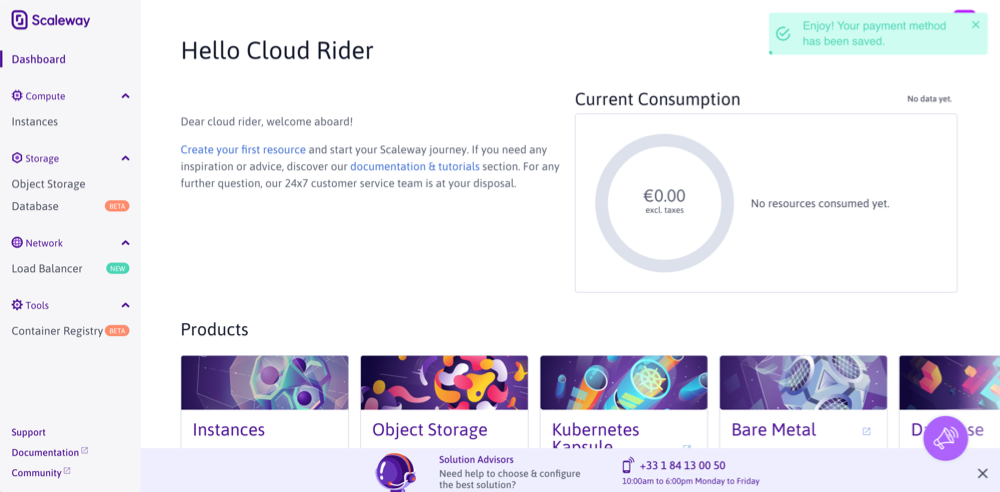 €500 in Scaleway credits for 6 months
This deal is only available for new customers.
Email us at applications@joinsecret.com and specify the url of your site as well as your business model to assess your eligibility. Only startups are eligible.
Subscribe to Premium
Are you providing consultancy or resources on this tool?
Contact us at experts@joinsecret.com to promote your expertise to our community of startups
Contact us