General information
1. Create departments with different signature templates for tailored marketing message
2. Easily create beautiful email signatures. Choose from templates with endless custom options: color, font, icons, custom fields. Add marketing elements such as Call to Action or Promotional banner. No code or design skills required.
3. Connect your email provider (G-Suite, Outlook...) to Scribe to sync your contact. Then assign co-workers email to their related department.
4. Deploy signatures across your organization in one click once you feel ready. Full control on your co-worker's email signature: Preview, Edit, and Force install them.
5. Every links in your Scribe signature: CTA, Banners, Social icons, website link ... are tracked. Analyze data and optimize your conversation rate with the Scribe analytics.
6. Update your marketing component in one click across departments. Signatures will be automatically updated in your co-worker's emails.
7. Schedule marketing campaigns to automatically changed CTA or Banner in your team signatures.
DISTRIBUTION CHANNEL SATURATED? Transform your signature into a powerful marketing channel
Distribution channels are saturated : Online distribution channels are saturated which increases your Customer Acquisition Cost and decreases your Click Through Rate.
Email is an underused one : Email is an almost free distribution channel that your team uses every day. On average a company of 10 co-workers sends 2100 emails per week.
Scribe helps you to leverage it : Scribe turns your signature into a marketing channel. Get the right message to the right people at the right time.
How companies increase sale & brand awareness with Scribe?
Inbound: Existing clients & collaborators. Keep them engage with companies news and brand content.
Outbound: New leads. Give them opportunities to interact for the first time with your brand.
Free deal
Accessible to all for free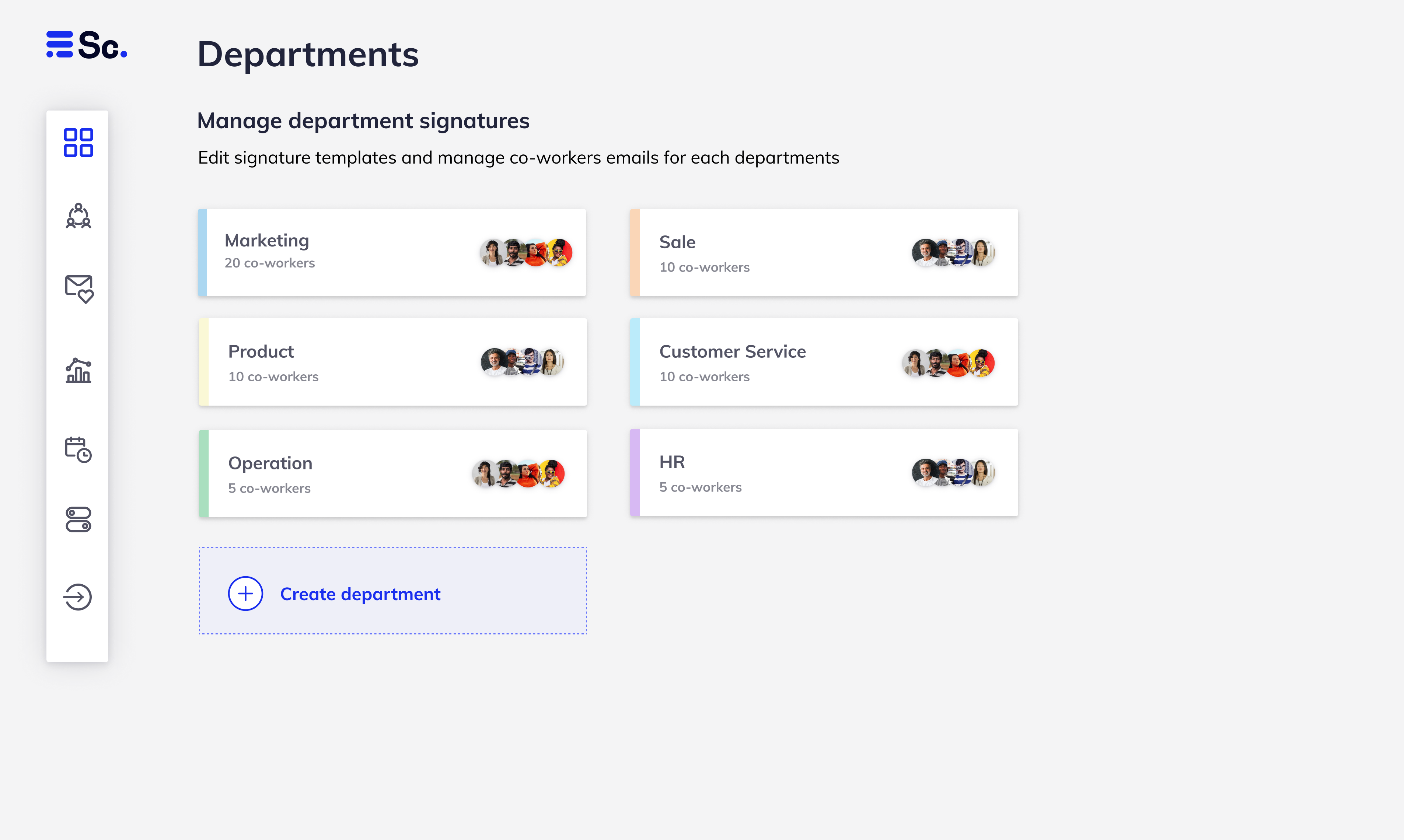 50% off for 3 months
Get Access
This deal is only available for new customers.
Are you providing consultancy or resources on this tool?
Contact us at experts@joinsecret.com to promote your expertise to our community of startups
Contact us