General information
Partner with the Sendgrid, the email service trusted by developers and marketers for time-savings, scalability, and delivery expertise.
Adapt your communication strategy and strengthen customer trust with reliable email delivery at scale. Build and monitor your email solution on a trusted foundation with proven deliverability, purpose-built MTA, and time-saving features. Integrate in minutes with Sendgrid's RESTful APIs and SMTP, libraries to support your programming language, and interactive documentation.
With integrated Email Testing, you're free to spend time crafting beautiful, engaging content - not troubelshooting. Inbox render tests show how your emails look across clients, browsers, and devices - including Gmail, Outlook, iOS, Android, and more. Spam testing shows how your email content performs against the most powerful spam filters with insight to consider before sending.
Take advantage of choose-your-path editing options, whether you prefer visual design, code, or a blend of both. The Design Editor offers streamlined, WYSIWYG campaign creation with access to HTML when you need it. Confidently code emails from scratch, backed with features that rival native developer tools.
With access to Sendgrid's Design Library full of pre-built email templates, you're free to spend time crafting content that connects. Every email design in the library has been tested to ensure that it looks perfect on any device. Whether you're building from scratch or using a pre-built design, any element can be tailored to match your brand.
Back your email strategy with the statistics that truly matter. Get insights about both marketing and transactional emails for a 360-degree understanding of your audience's experience.
Integrate Sendgrid into multiple applications including AWS allowing you to send all transactional and marketing emails while the AWS development teams have access to detailed analytics, templates, and 24/7 support.
Sendgrid features
Sendgrid improves the delivery of your emails and easily adapts to meet your needs
Unite your team

Marketers and developers alike are empowered with modern UIs built on best-in-breed APIs. Embrace a single solution and leave silos behind

Proven deliverability

Maxmize deliverability rates with Sendgrid's industry-leading 96% average inboxing rate

Approachable automation

Create high-impact email automations in hours- not days - with simple triggers, a centralized view of the messages, and time of your series

Campaigns - your way

Get more out of every day. Enjoy efficient, choose-your-path marketing workflows that work the way you do
Premium deal
Accessible to Unlimited & Premium members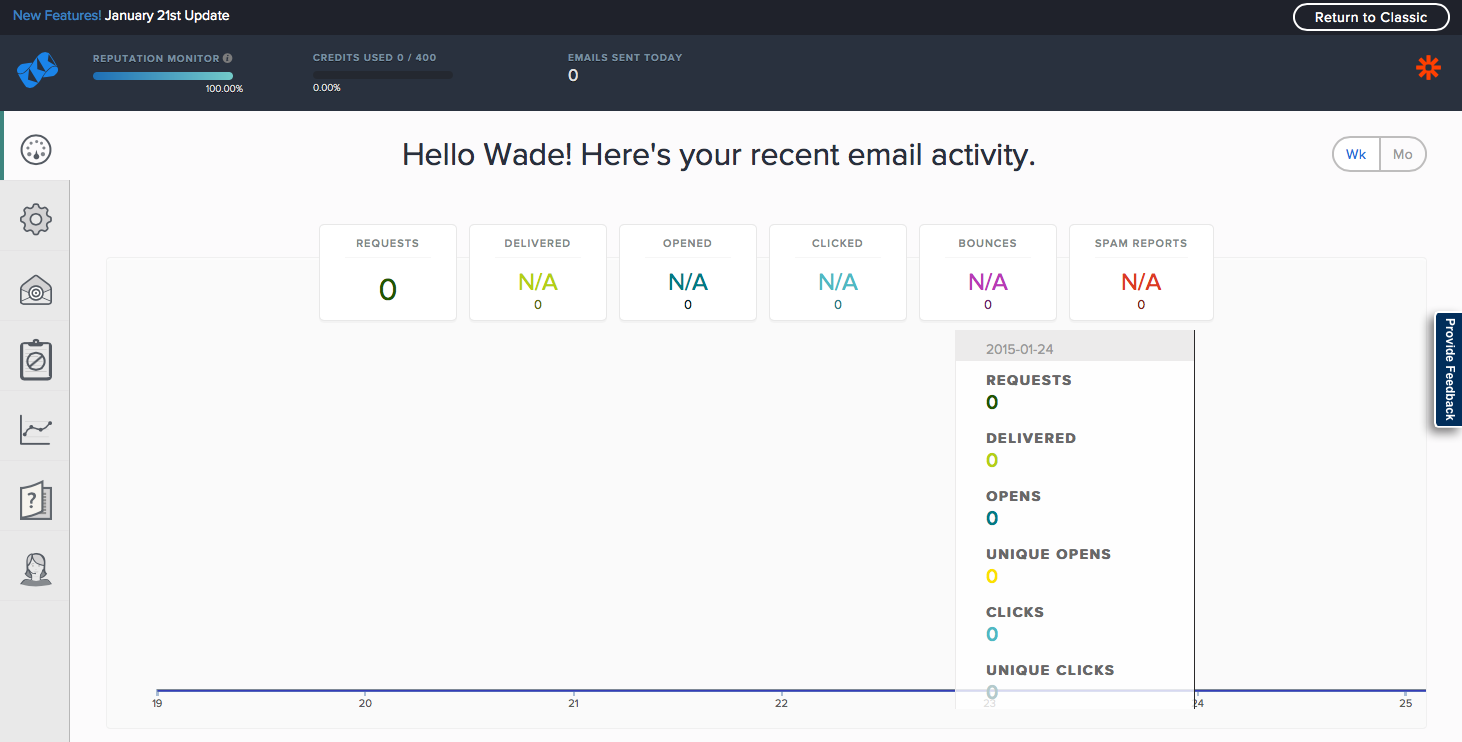 $1,000 in Sendgrid credits for 1 year
This deal is only available for new customers.
Subscribe to Premium
Are you an expert or an agency on this tool?
Contact us at experts@joinsecret.com to promote your expertise to our community of startups
Contact us