General information
Scrape Google, Bing, Baidu, Yahoo, Yandex, eBay, Walmart, Youtube, and Home Depot search engines from our API.
Our infrastructure supplies IP's across the globe providing full browser cluster and CAPTCHA solving technology.
Each API call is a real-time request and provides real results, mimicking a human's interaction with the search engine. Responses are exactly what you would see if you were using the Search Engine on your own browser.
Use our JSON data in whichever way you want.
SerpApi features
Interactive Playground: Experiment with different search engines and parameters and get instant JSON results.

Easy Integration: We maintain SerpApi Ruby, Python, Node.js, PHP, .NET, Java, Go libraries and have a Google Sheets Plugin.

SLA guarantees: We provide a 99.95% SLA guarantee with all plans.

Fair pricing: Pay only for successful requests

Legal US shield: We assume scraping and parsing liabilities for both domestic and foreign companies unless your usage is otherwise illegal.

Customer Success Team: Provide technical support for bugs and feature requests
Basic deal
Accessible to Unlimited, Premium & Basic members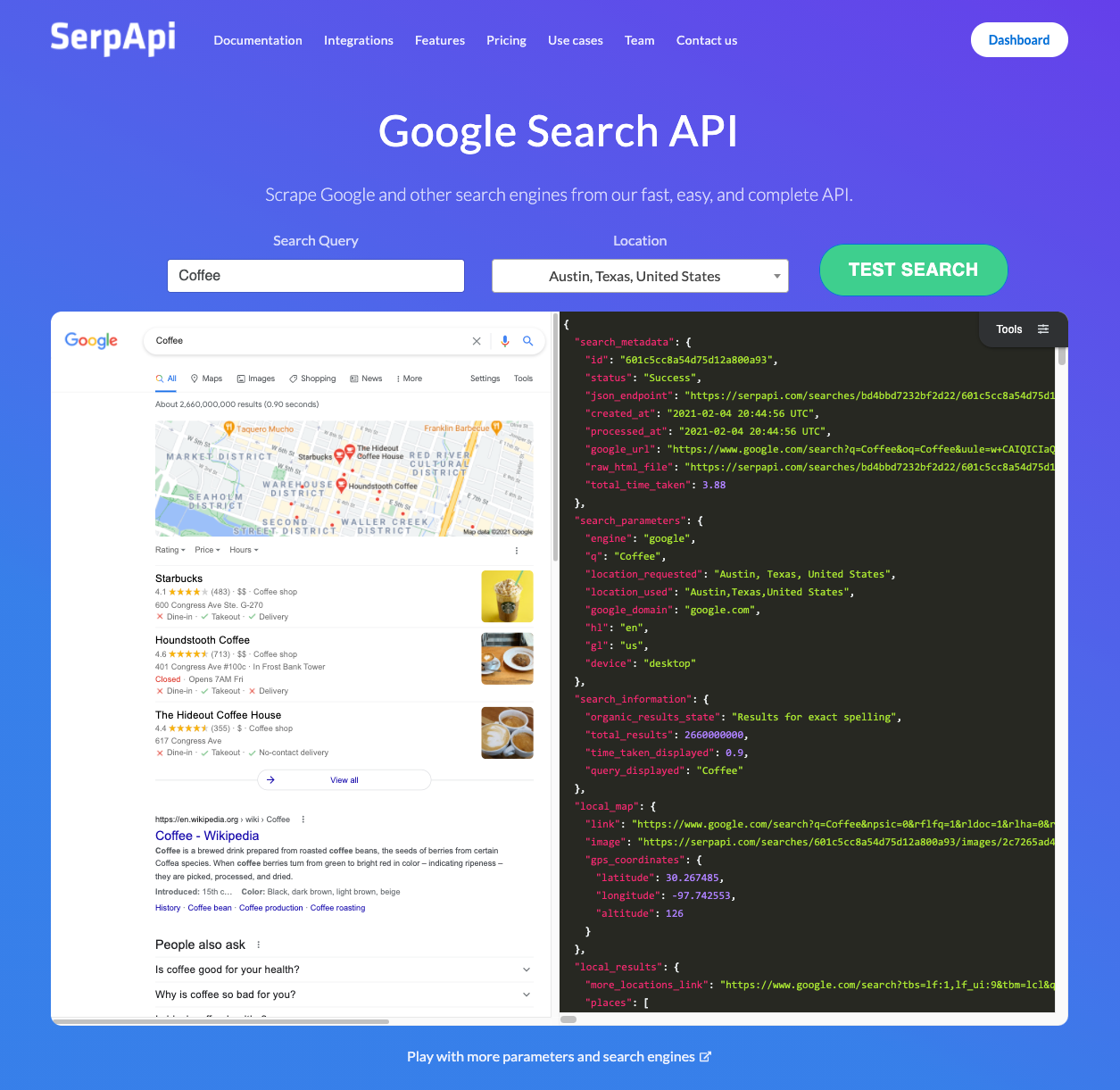 Are you providing consultancy or resources on this tool?
Contact us at experts@joinsecret.com to promote your expertise to our community of startups
Contact us