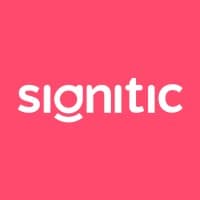 This offer is available for new clients only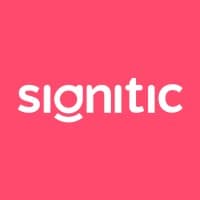 Signitic
Managed centrally, consistent and brand aware
This offer is available for new clients only
Centralize your employees' Gmail / Outlook email signatures from one place. Your employees' emails reflect your organization. Enhance this communication channel with our automated email signature management solution. Create and manage all of your company's email signatures through a centralized interface. Configure your models, manage your user groups and deploy your communications to ensure the adequacy of your employer brand. Take control of this marketing media to spread your communication campaigns and strengthen your brand image! Harness the power of your emails and precisely analyze your audience engagement to get the most out of it.
CENTRALIZE
Design and manage all your email signatures of your company thanks to a powerful and user-friendly interface.
Create your templates, manage entities, groups, users and deploy your marketing to ensure the perfect harmony of your brand company.
COMMUNICATE
Take control of this amazing tool and spread your marketing campaign to reinforce your corporate image.
ANALYZE
Make the most of the power of your emails and analyse with precision the commitment of your audience.
============
Main benefits :
============
* Signature design
* Unlimited entity management
* GDPR compliant
* Users segmentation
* Analyze your targets
* Marketing campaign creation and planning
* Statistics
* Automatic updates