General information
Simplitoo est une jeune équipe de juristes, entrepreneurs, designers, développeurs et formalistes avec un seul objectif : rendre la création de société simple et accessible à tout le monde. De la création de votre société à son essor, Simplitoo est là pour vous accompagner dans vos démarches ! Choisissez la forme juridique qui convient à votre projet d'entreprise et à vos besoins. Complétez notre formulaire en 10 minutes pour créer les statuts personnalisés de votre société. Validez votre dossier et recevez votre Kbis par email. Vous pouvez désormais démarrer votre activité !
- Le Kbis livré directement par email
- Des statuts vérifiés par un avocat
-
Un accompagnement sur mesure grâce à notre équipe de juristes
- Des dossiers 100% en ligne
- Un espace personnel pour éditer tous ses documents juridiques
- Des offres partenaires pour faciliter la création
Basic deal
Accessible to Unlimited, Premium & Basic members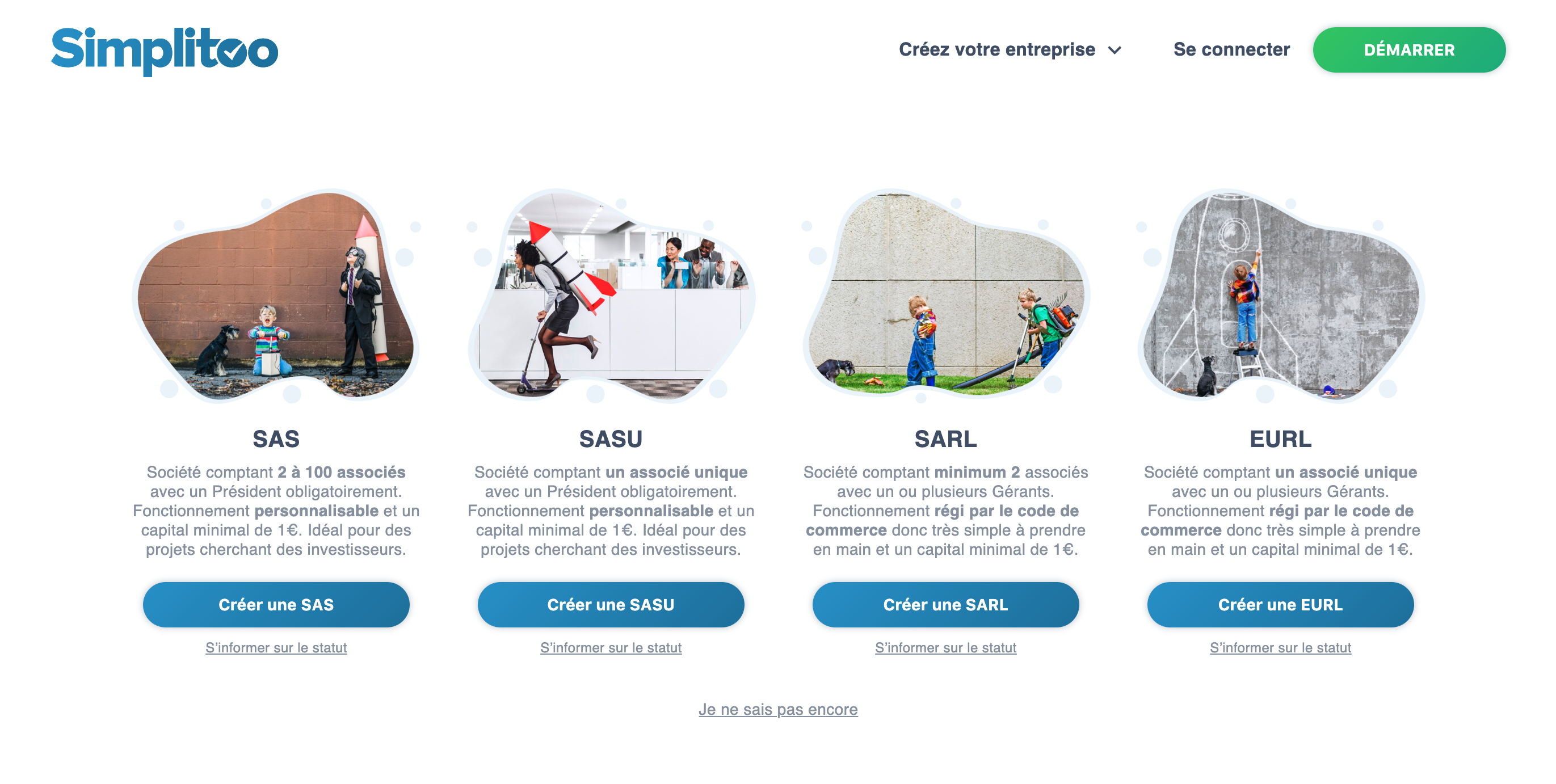 €50 credit on your business registration
Subscribe to Basic
This deal is only available for new customers.
Are you providing consultancy or resources on this tool?
Contact us at experts@joinsecret.com to promote your expertise to our community of startups
Contact us