General information
Tools, Humans, and Bees – to Get You More Leads from Social Media.
-> Stop wasting time filling your queue
SocialBee recycles your best content, so you can spend time on what truly matters.
-> Get new, real, and relevant connections & followers
A tried & tested technique to consistently growing your LinkedIn connections and Twitter following.
-> Engage with your new connections and followers
Set a LinkedIn Drip Messages campaign
Set an automated @mention and / or Direct Message to welcome your new followers.
Set It and Forget It
Category based, Evergreen posting
Categorize your content to save time when creating your posts. Schedule with categories in mind, to get the best content mix across all your social profiles, just like the best social media marketers do. Repost (recycle) your top evergreen content to save even more time.
Add content, automagically
Use our advanced RSS functionality, multiple import features, browser extension or Zapier integration to add content to SocialBee automagically. Tada! Or use our Social Media Specialist Concierge Service to have somebody from our team create content just for you.
Custom URLs & Tracking
Use our or your short domains to make your links smarter and better looking at the same time. Track your results with easily customizable UTM settings. Pixel your audience to retarget them across the web, and more.
Basic deal
Accessible to Unlimited, Premium & Basic members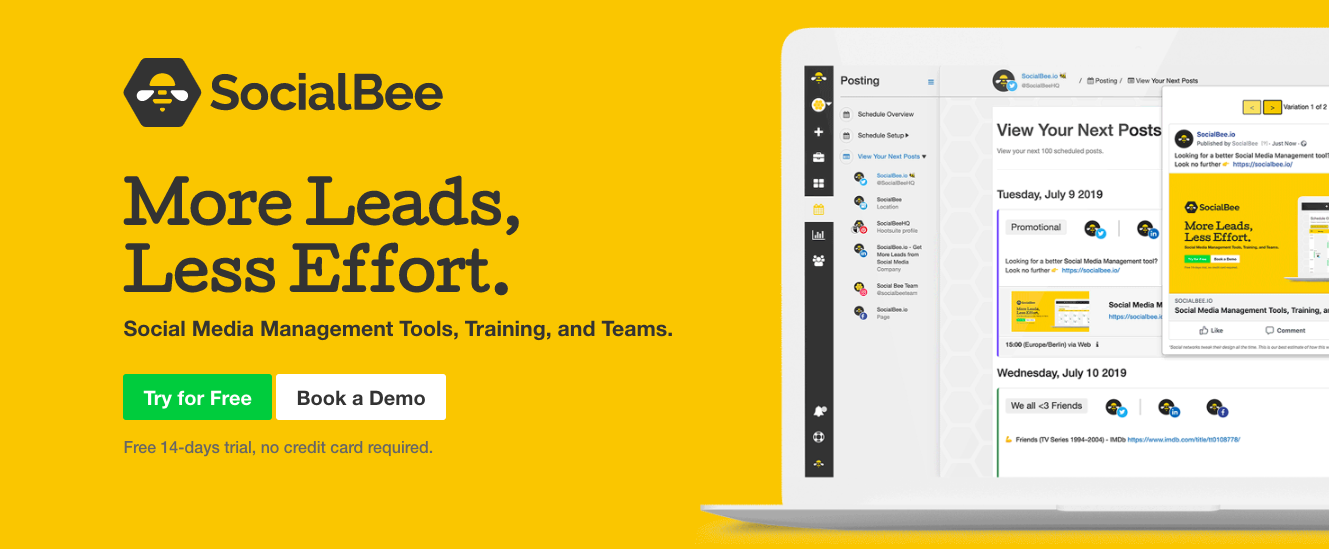 6 months free on the Accelerate plan
This deal is only available for new customers.
Subscribe to Basic
Are you an expert or an agency on this tool?
Contact us at experts@joinsecret.com to promote your expertise to our community of startups
Contact us