General information
Discover the Easiest Social Media Management Tool! Social Champ is the best way to drive traffic, increase engagement and save time on social media. A result driven social media management tool for scheduling posts, analyzing performance & best content suggestions. We can help you in increasing your social media reach by 75%, by smartly repeating your posts on Twitter & Facebook. Don't worry, before hiding duplicate post, we save analytics so that you know your audience & judge better. A proven strategy used by many social media experts. And if you got nothing to schedule, we also have interesting stories for you to share on social media. Also, you can integrate your favorite RSS site. Oh, and we can schedule your posts on Facebook, Twitter & LinkedIn too! That was obvious, wasn't it? Social media is all about experimenting, try us now and see if it helps you grow your audience!
--
Come to the Champ Side .. We have all the goods you need!
Achieve new goals of content marketing through your socials! Organize the best of content on all platforms from one place!
Get More Done, More Easily, With Less Stress!
Shuffling from social media posts to email marketing campaigns to blog posts and many more is a tough job for a marketer. It gets tiresome to manage and organize everything separately. With the evolving socials, 49% of the marketers have opted for social media automation tools to keep up with the online world!
Navigate Your Business Through Digital Content.
Businesses have shifted their attention from conventional marketing to social marketing. They have realized that 71% of potential consumers are online and they can not just be entertained with occasional deals and vouchers, but they can be influenced with proper marketing pitches!
Social Media is the New Marketplace!
Whether you are a big businessman or an entrepreneur, you need time to plan out a strategy that includes planning, organizing, and executing all things content marketing. 69% of the marketers have confirmed how socials can be a great source to expand the audience/reach of your business!
Basic deal
Accessible to Unlimited, Premium & Basic members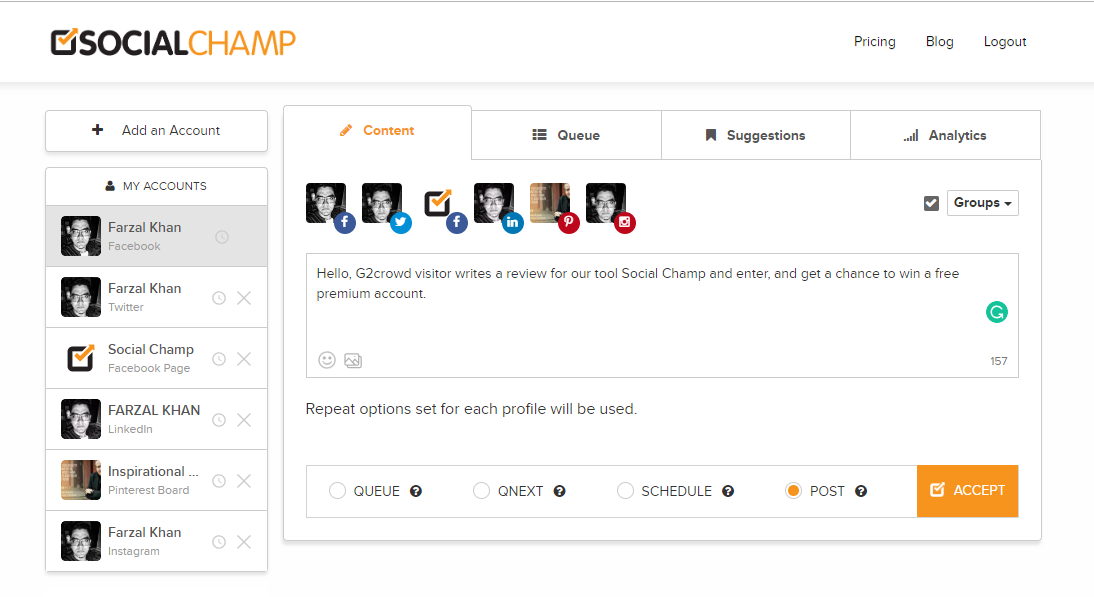 Are you providing consultancy or resources on this tool?
Contact us at experts@joinsecret.com to promote your expertise to our community of startups
Contact us