General information
SubOps is a Slackbot that monitors your team's software usage so you don't have to. It's free to use until you find $500 in savings, then a small annual fee to keep monitoring. Get timely alerts and weekly reports on inactive users, automatically. Install in seconds and start saving on G Suite, Salesforce, Zendesk, Zoom, Dropbox and more.
💸Save money on inactive user subscriptions
⏱Save time reviewing subscription usage data
📬 Get an updated subscription report in your #subops-reports channel every Monday
👀See your latest report anytime by typing /sub
🚨Get an automatic Slack alert when any subscriber hits 15-days inactive
Free deal
Accessible to all for free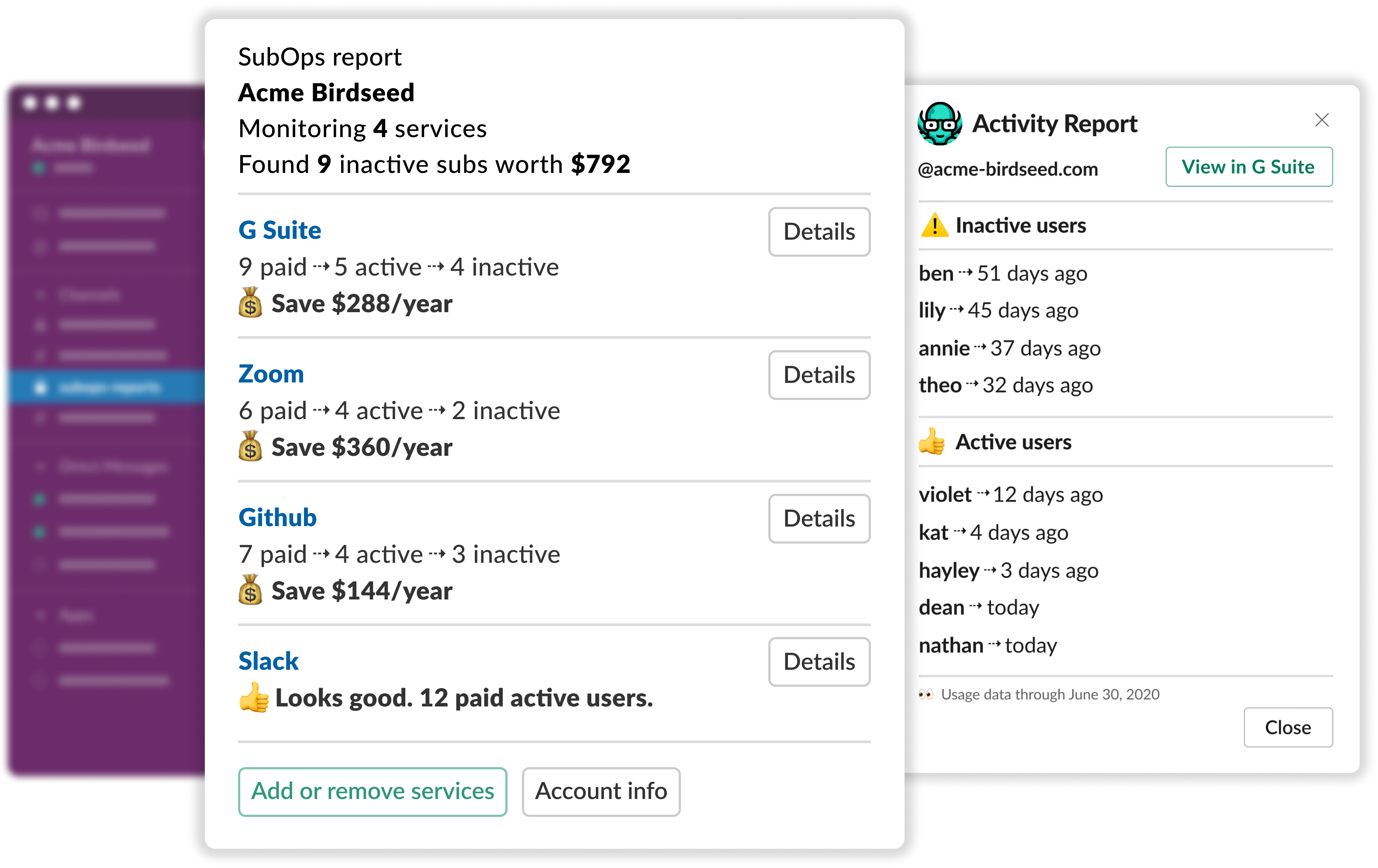 Get 50% off for any annual plan
This deal is only available for new customers.
Link to install app is: https://api.sub-ops.com/oauth/slack/authorize
Get Access
Are you providing consultancy or resources on this tool?
Contact us at experts@joinsecret.com to promote your expertise to our community of startups
Contact us