General information
With SubOps, you can reduce the number of paying users for software that you don't use much. And you save money on your subscriptions.
If you pay a subscription for 10 users and only 5 users are really active on the software... why not simply pay for only 5 users? That's what SubOps automatically tracks.
Secret's take
For those of you who are tired of paying for software that, in the end, nobody uses, SubOps will put you back to sleep (and the money you threw out the window).
SubOps features
SubOps features.
Save your money

Identify and deactivate unnecessary subscriptions.

Save your time

Don't waste any more time trying to figure out who is or isn't connecting to which software... SubOps does it for you and alerts you via Slack.
Free deal
Accessible to all for free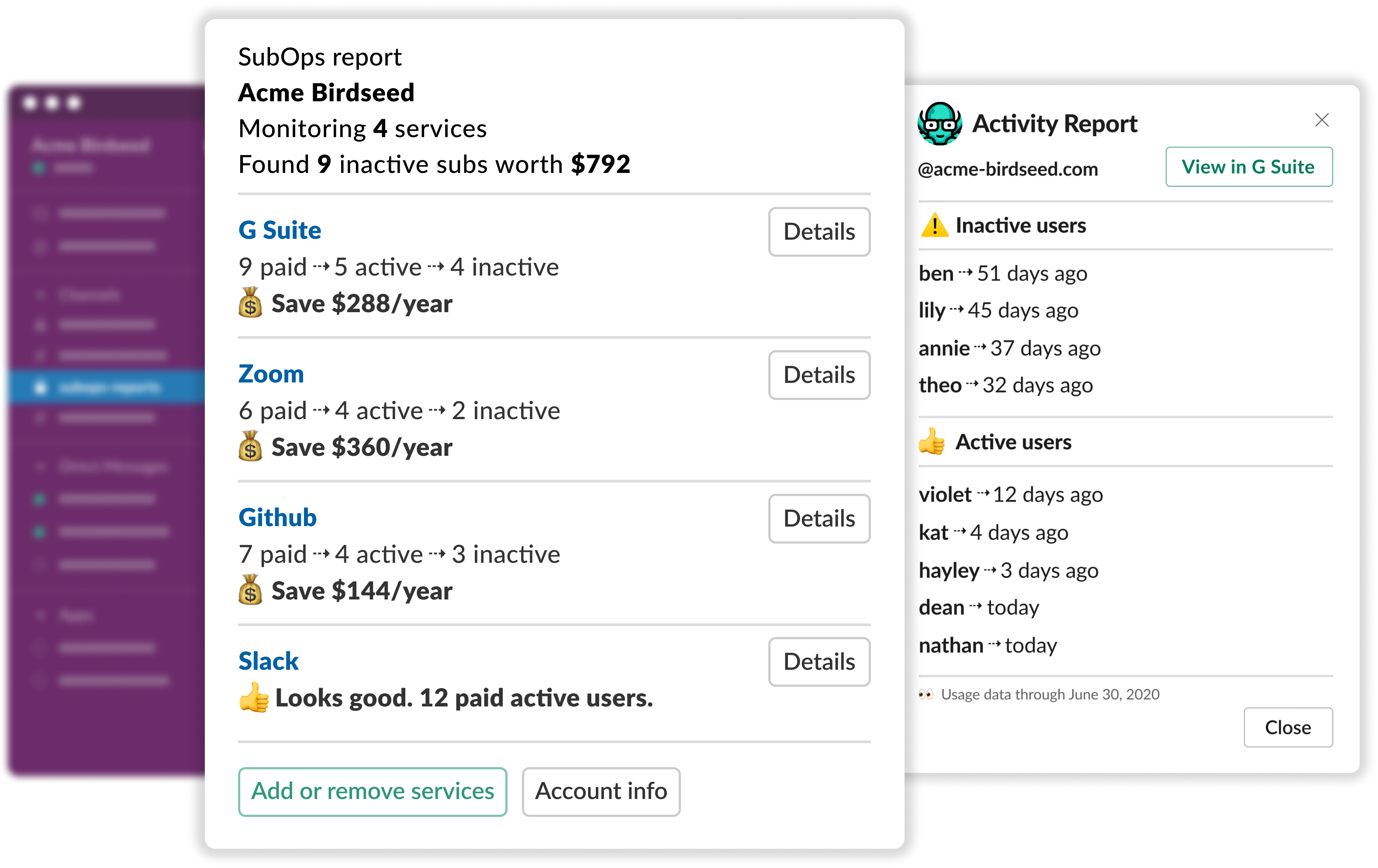 Get 50% off for any annual plan
Get Access
This deal is only available for new customers.
Link to install app is: https://api.sub-ops.com/oauth/slack/authorize
Are you providing consultancy or resources on this tool?
Contact us at experts@joinsecret.com to promote your expertise to our community of startups
Contact us