General information
Thundra is a simple to set up and use debugging tool that allows developers to quickly identify and fix problems in their application before and after it goes into production.
No matter which resource or file is causing unexpected slowdowns or errors, it becomes easy to trace the source of bugs and implement the necessary fixes.
Secret's take
If you are losing your eyesight by rereading your logs twenty times and you are fed up with the incomprehensible graphs of monitoring tools, Thundra is made for you.
Thundra features
Thundra features.
Identify issues before deploying to production

Identify and solve problems before they impact your users (and therefore your business) by using Thundra in your development and testing environment.

Understand the behavior of your application

Add debugging steps in your editor to quickly understand how elements interact and where problems emerge.

Quickly identify the cause of bugs

Whether the problem is with your code or another service, you can identify the problem at a glance.
Free deal
Accessible to all for free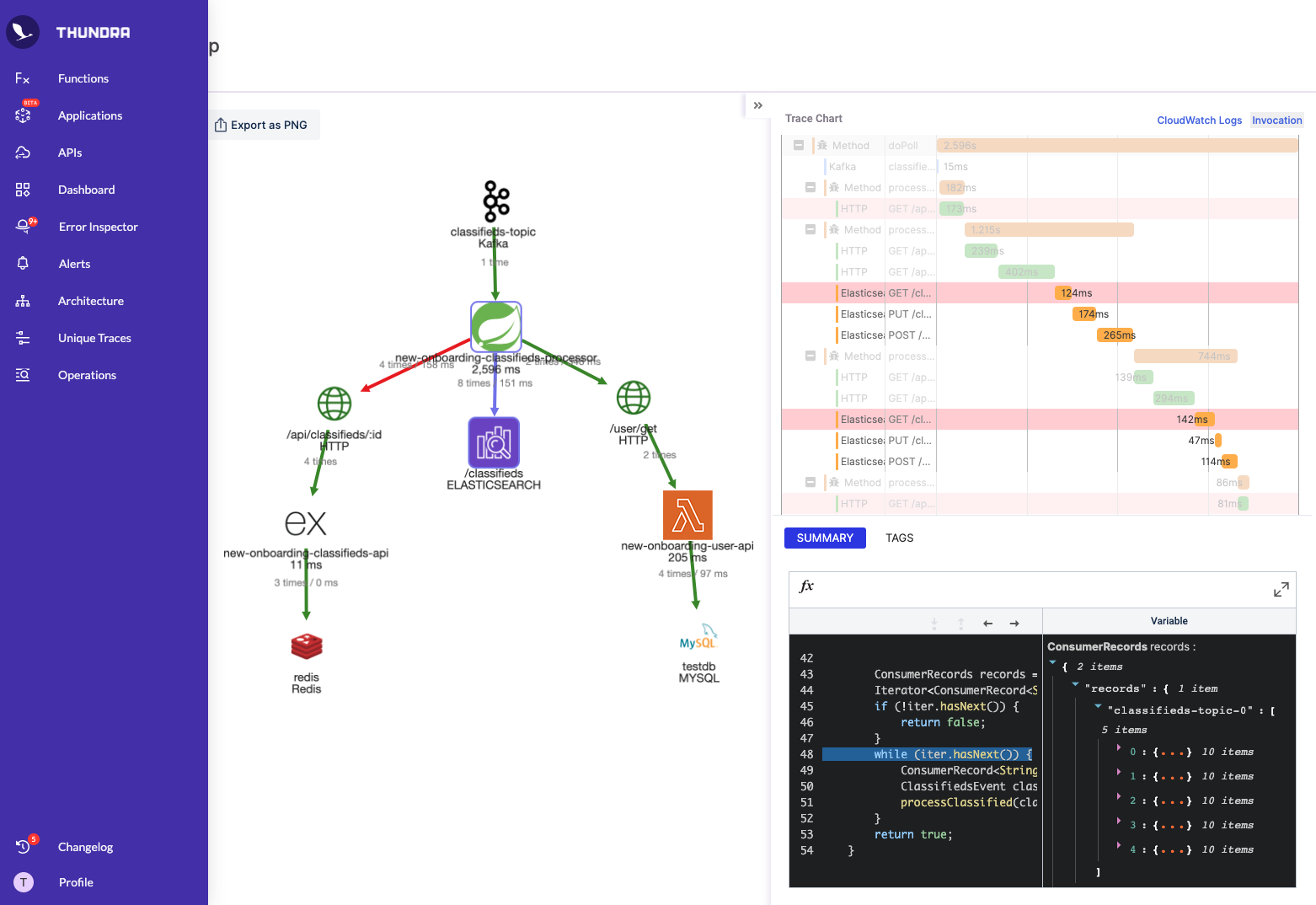 6 months free on Lite Plan
Get Access
This deal is only available for new customers.
Are you providing consultancy or resources on this tool?
Contact us at experts@joinsecret.com to promote your expertise to our community of startups
Contact us