General information
Are you stuck in log piles or tired of monitoring tools? We understand the fact that you just need to resolve issues. Don't spend your valuable time between piles of logs and charts.
Catch the issues before production
Detect and resolve problems before they impact your users/business. Use Thundra in your test/staging environments to debug your code and goto production with more confidence.
Understand your application behavior
Trace your distributed event-driven systems easily and understand the behavior of your microservice cloud applications.
Find the Issue's Root-Cause in Lightspeed
Pinpoint and understand the root cause of the errors/latencies in your systems blazing fast. Quickly detect if the issue is caused by your code or one of the other services.
Thundra works well with: Serverless, Containers, Kubernetes, VMs AWS, Azure, Google Cloud Development, Staging/Test, Production Java, Node.js, Python, .Net, Go Pagerduty, Opsgenie, Slack, MS Teams, etc.
Free deal
Accessible to all for free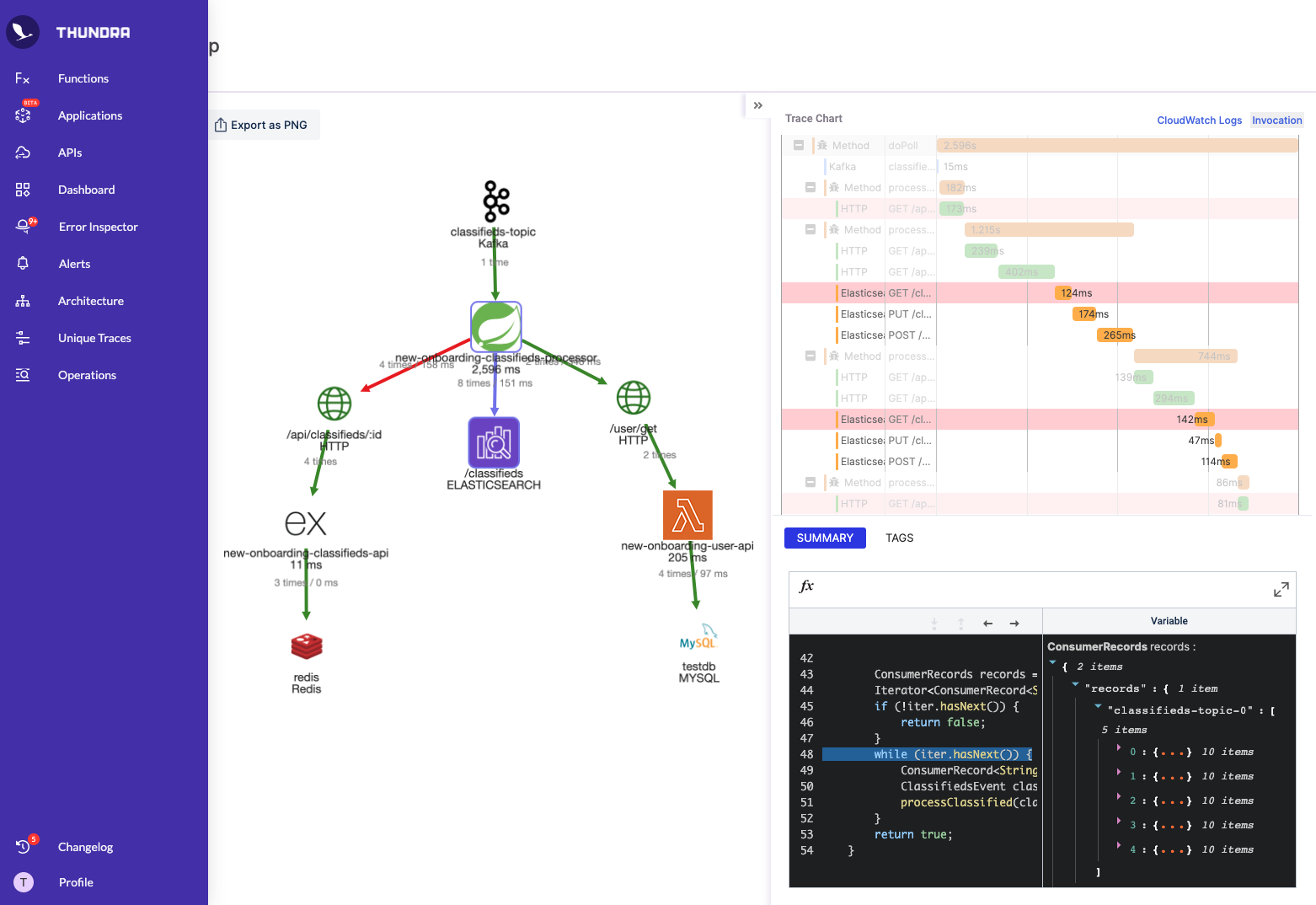 6 months free on Lite Plan
This deal is only available for new customers.
Get Access
Are you providing consultancy or resources on this tool?
Contact us at experts@joinsecret.com to promote your expertise to our community of startups
Contact us