General information
Twilio has taken care of the infrastructure so you don't have to. Start building your app in the programming language you already use. Twilio's distributed software gives you the ability to reach everyone from the start.
Build conversations anywhere. Make, receive, and monitor calls around the world using the Voice API that developers rely on.
Send and receive messages at scale with Messaging APIs. Reach customers in over 180 countries and join the millions of developers who depend on Twilio to deliver messages reliably. Reach customers on your preferred channel - at every stage of the customer journey.
The world's most flexible cloud contact center. You're free from the limitations of SaaS applications and can rapidly deploy a contact center that is tailored to your business.
Authy delivers a robust API and app that helps you secure users and future proof your business. Elevate your security and enhance user experience with push authentications.
Easily provision, manage and monitor usage data on a proven software-powered platform. Programmable Wireless delivers IoT connectivity that scales to the enterprise and serves developers all over the world.
Twilio offers cloud communications APIs that allow you to integrate/build SMS, Voice/Telephony capabilities easily. Integrate with apps like Salesforce, HubSpot, Sendinblue, and Typeform.
Get the most out of Twilio with the help of their tutorials, subjects ranging from AI-powered Chatbots to Automated Surveys.
Twilio features
From the first interaction to lasting connection, Twilio has got you covered!
Complete control over customer engagement

Integrate communications at critical touchpoints of your customer journey. Use Twilio's visual editor to develop and iterate applications quickly, add bots and intelligent assistants to serve customers any time, anywhere

Support for multiple channels with one platform

Support SMS, MMS, and OTT channels plus voice, email, and more. You can easily add channels to keep up with customers' preferences and adapt to emerging channels without requiring custom code or needing to rebuild the entire architecture

Global reach with enterprise reliability

Engage customers around the world with 1,500 redundant partner carrier connections, phone numbers in over 100 countries, and over 200 phone number types, on infrastructure that's optimized for reliable global delivery at scale
Premium deal
Accessible to Unlimited & Premium members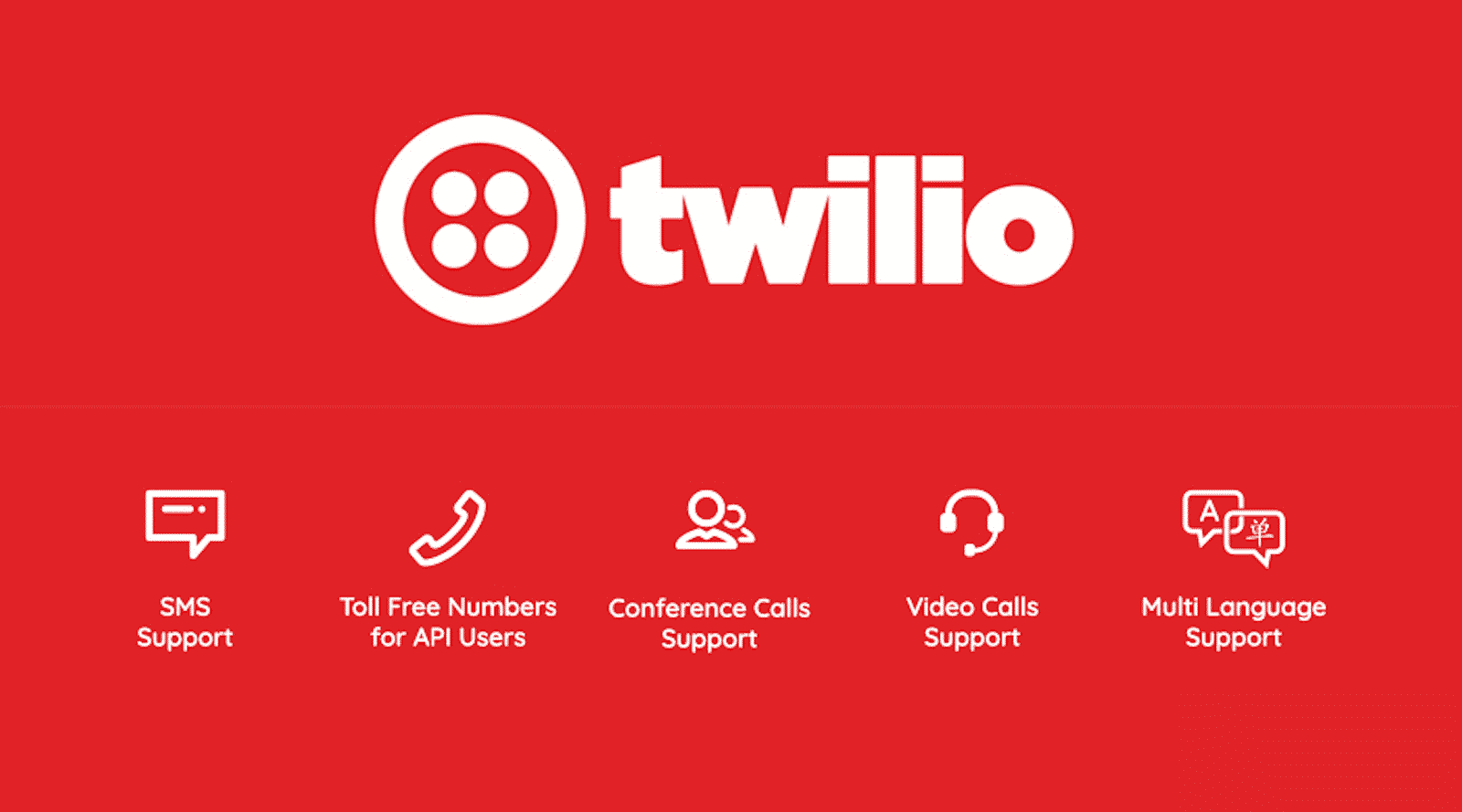 Are you an expert or an agency on this tool?
Contact us at experts@joinsecret.com to promote your expertise to our community of startups
Contact us