General information
Userback is a customer feedback solution that lets you collect and manage visual feedback from websites and applications using video and annotated screenshots. Built for web agencies, software companies, designers and developers, Userback will save you time by managing feedback for all your projects in one place. Userback is loved by over 20,000 teams who use visual feedback to build better websites and applications, whilst ultimately improving experiences for their customers.
--
Collect high-quality feedback
It's easy for your team and clients to give visual feedback directly from your website using our modern annotation tool. They can even give feedback with a video screen recording!
Streamline customer feedback
Easily set up notifications to see when customer feedback has been added and updated. You'll never miss important feedback again! Save time by streamlining your workflows and connecting Userback with project management looks like Jira, Slack, ClickUp, and more.
Team collaboration
Invite your team to contribute to your Userback projects. Assign tasks to individual team members and add comments to collaborate on customer feedback. You can even invite your clients to see the feedback on their own projects!
Benefits
* Get high-quality visual feedback with video and annotated screenshots
* Ditch time-consuming email chains that are guaranteed to miss important details
* Save time by not having to chase clients to approve minor changes
* Manage all website feedback in the same place
* No more printed paper with a red pen and scribble!
Basic deal
Accessible to Unlimited, Premium & Basic members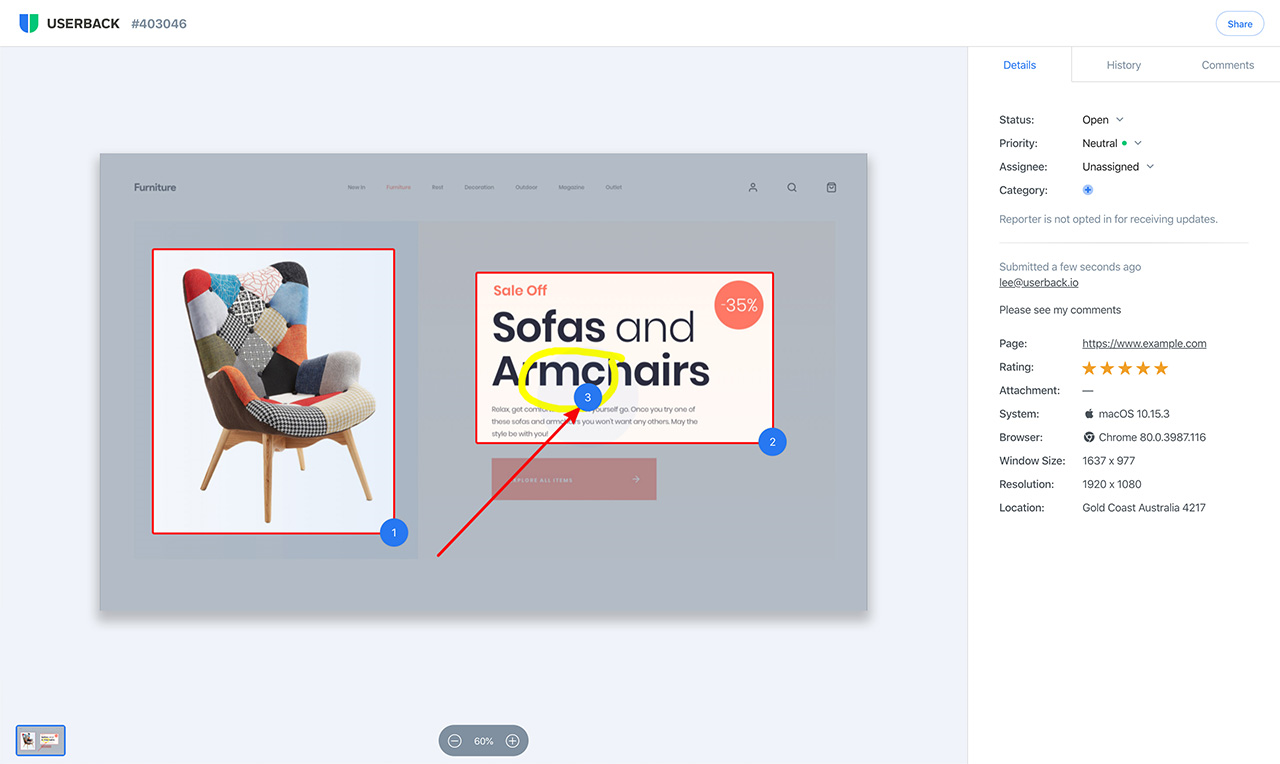 Are you providing consultancy or resources on this tool?
Contact us at experts@joinsecret.com to promote your expertise to our community of startups
Contact us