General information
The all in one platform powering customer verifications. Intuitive, feature-rich, affordable customer verification software. You know your ideal customers and you have acquired a sizable email list as well as lots of phone numbers. We help verify your emails and phone numbers, by connecting to your existing CRM, or through a list upload. Faster streamlined customer verifications so your sales team can focus on closing deals and not waste time on chasing fakes.
Our Verification Services
Connect to your existing CRM and verify phone numbers as soon as your in take teams type them in for faster and more affordable phone verification.
Connect your Mailing list platform, CRM, upload through a csv or copy and past emails for faster email verifications. Discover catch-all emails, invalid emails as well as safe to send emails.
Basic deal
Accessible to Unlimited, Premium & Basic members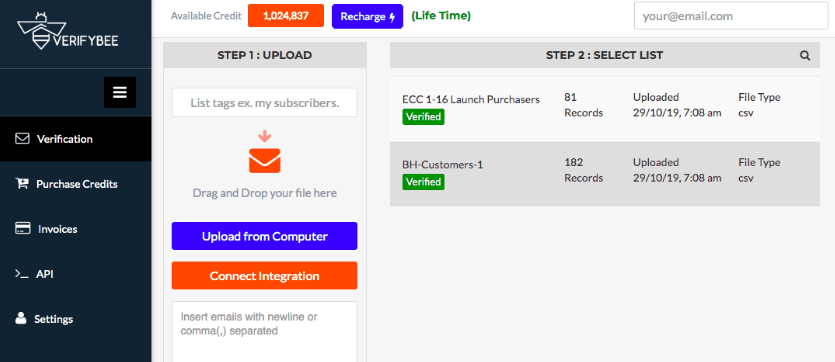 Are you providing consultancy or resources on this tool?
Contact us at experts@joinsecret.com to promote your expertise to our community of startups
Contact us