General information
How to stand out and grow your business in an era of the digital video? We've got you covered. Clear engagement metrics: see what your targeted users watch on social media, what they like, comment on and interact with. Then create a fabulous content to fit their preferences and build your brand's exposure. Competitors analysis: identify the best stories posted by your industry leaders on major social platforms, avoid communication mistakes they've made and spend less time reaching the right customer. Influencer discovery: build you brand's reputation by partnering with the right creators. Identify Influencers followed and trusted by your dream customer and be first to invite them for cooperation. New content ideas: monitor social media trends closely and jump early on viral topics. Produce videos accordingly to the hottest threads to reach your viewers faster and with less effort.
--
Powerful social video analytics
- Monitor and test all your social video campaigns
Verify what resonates best to the different social platforms users. What engages your YouTube audience? Does it resonate equally well or worse on TikTok or Instagram? Stop shooting in the dark: analyze interaction metrics and give your viewers what they'll love to watch
- Deliver the best video content
Discover the strategy of your competitors and industry leaders. Analyze what type of videos bring them best results across different social networks, and take inspiration for your content. Access insight analysis of hundreds of thousands of videos and creators, and pick topics that resonate to your dream audience best
- Learn from the best
Discover the best stories posted by your industry leaders and the most successful creators. Track and compare all monitored video campaigns progress and social Influencers activity on one dashboard. Catch the most engaging content and learn how you could improve your communication. Gain valuable insights from the best performing channels
- Stay up to date with the latest trends
Get new content ideas from the most viral stories in your industry and create engaging communication in line with the latest social trends. Bring the hottest topics to the table before your competitors
- Be first to discover up-and-coming Influencers
Uncover emerging creators before anyone else, verify industry experts and partner with reputable Influencers your viewers demand now. Make data-driven business decisions that will impact your growth instead of paying for partnerships that don't bring you any favor
- Get updates on the go
Don't waste time browsing tons of irrelevant content posted on socials every minute. Set instant mail alerts and stay up to date with activities around channels and niche that you care about the most, hassle-free
- Laser target your YouTube Ads audience
Find YouTube videos with monetization enabled in a few seconds. Browse any niche by your desired keywords and display your ads on relevant and brand-safe placements directly in front of precisely targeted audiences
Basic deal
Accessible to Unlimited, Premium & Basic members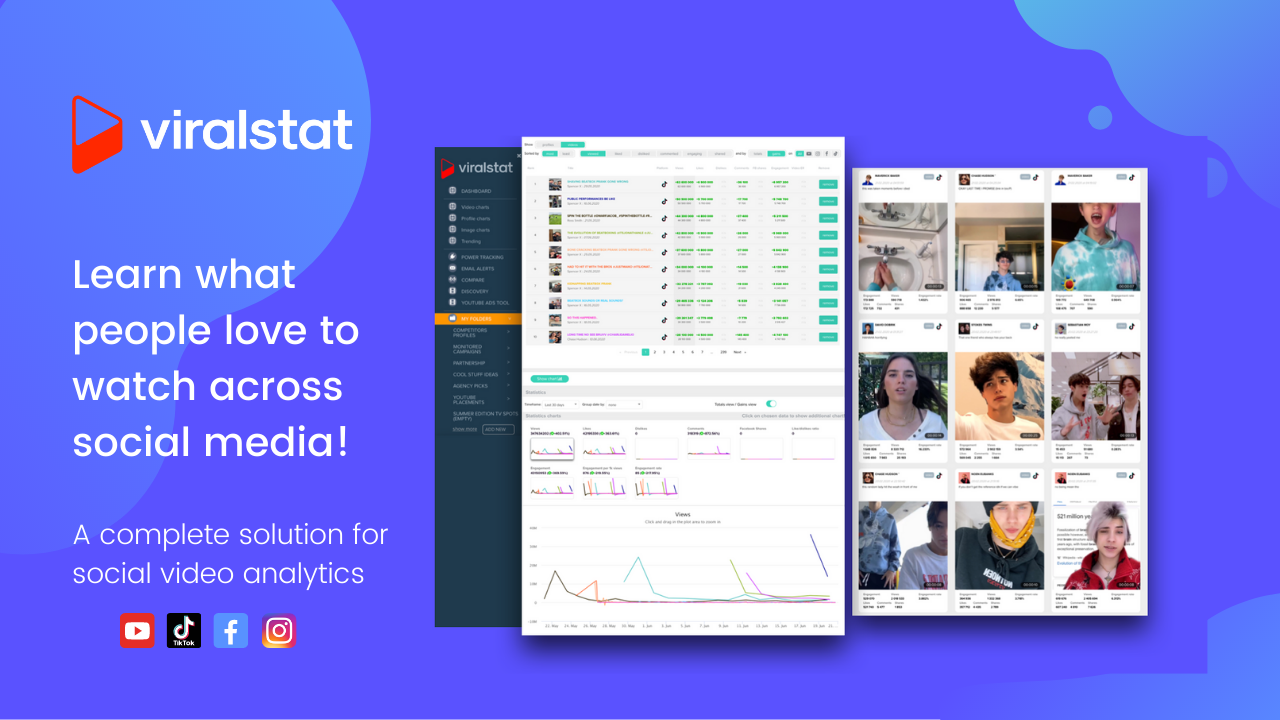 50% lifetime discount on Pro Plan
Subscribe to Basic
This deal is only available for new customers.
Are you providing consultancy or resources on this tool?
Contact us at experts@joinsecret.com to promote your expertise to our community of startups
Contact us