General information
Wisepops allows you to easily create pop-ups with a sleek and responsive design.
Thanks to a system of filters, you decide in advance who sees your pop-ups and when.
Finally, you measure the performance (views, clicks, conversions) of your pop-ups to understand how much it contributes to your success.
Secret's take
Create pop-ups that don't look like they're straight out of the 90s, without knowing how to code or be a designer? With Wisepops it's now possible. Your pop-ups are not only pretty and responsive, but they really convert.
Wisepops features
The features of Wisepops
Performance monitoring

Track views, clicks and conversions in real time, run A/B tests and connect your data to Google Analytics.

Targeting

Trigger the pop-up when the visitor arrives on your page, when he is about to leave, when he scrolls or clicks on an element... And decide which visitors will see your pop-up thanks to the contextual filters.

Design

Thanks to a drag-and-drop editor, easily design 100% customizable pop-ups: texts, images, videos, iframes, HTML, CSS... Everything is responsive, of course.
Basic deal
Accessible to Unlimited, Premium & Basic members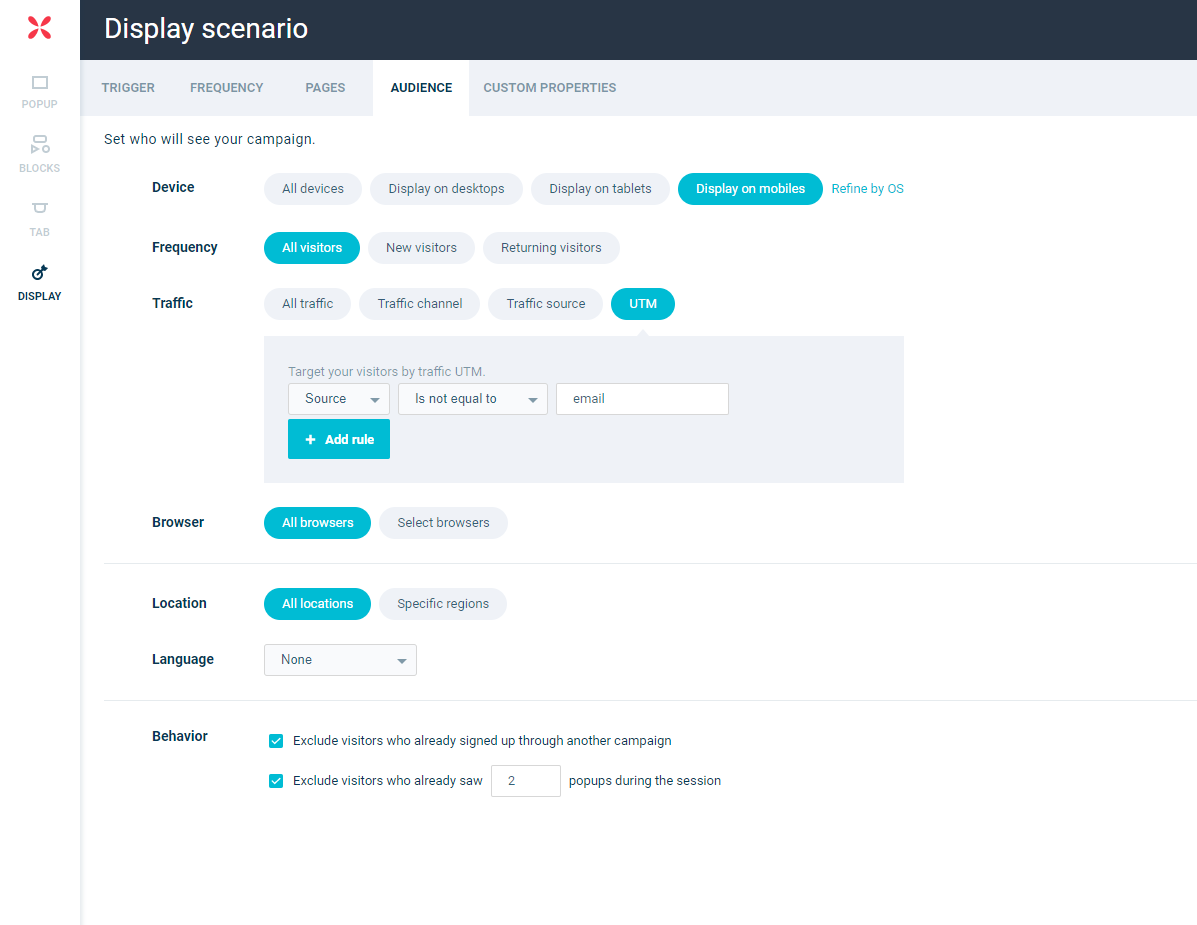 6 months free on Basic plan
Subscribe to Basic
This deal is only available for new customers.
Are you providing consultancy or resources on this tool?
Contact us at experts@joinsecret.com to promote your expertise to our community of startups
Contact us