General information
With Wordpress.com, creating your own website is not an impossible task anymore; get access to many pre-made themes as well as the possibility to rapidly create a website that reflects your image.
Benefit from templates to guide you, and a drag & drop system so you can adapt the interface of your website to your needs. This isn't everything the platform offers you; you also get access to all the tips and tricks to optimize your SEO and your website's traffic.
Secret's take
To sell your products and services online, one of the first steps is to create a website. This can seem like a difficult task if you have no experience, but with no-code SaaS tools such as Wordpress.com, your website will be up in no time.
WordPress.com features
An easy to make website to grow your sales.
Access hundred of themes

Start your website from a template: Wordpress.com allows you to use hundreds of them, which will adapt to every device: laptop, mobile, tablets, etc.

An always available support

If you have any problem you can contact the support team 24/7 through email, live chat or through the community forum.

A quick and intuitive editor

Edit all of your content with an easy to use drag & drop system: your progress will be automatically saved. You can also edit your website from any device, with the app.

Analyze and enhance your statistics

Access the complete statistics of your visitors to optimize your website, and its SEO, thanks to tips from the tool.

A custom domain

You can define a custom domain and create a website that reflects your brand.
Basic deal
Accessible to Unlimited, Premium & Basic members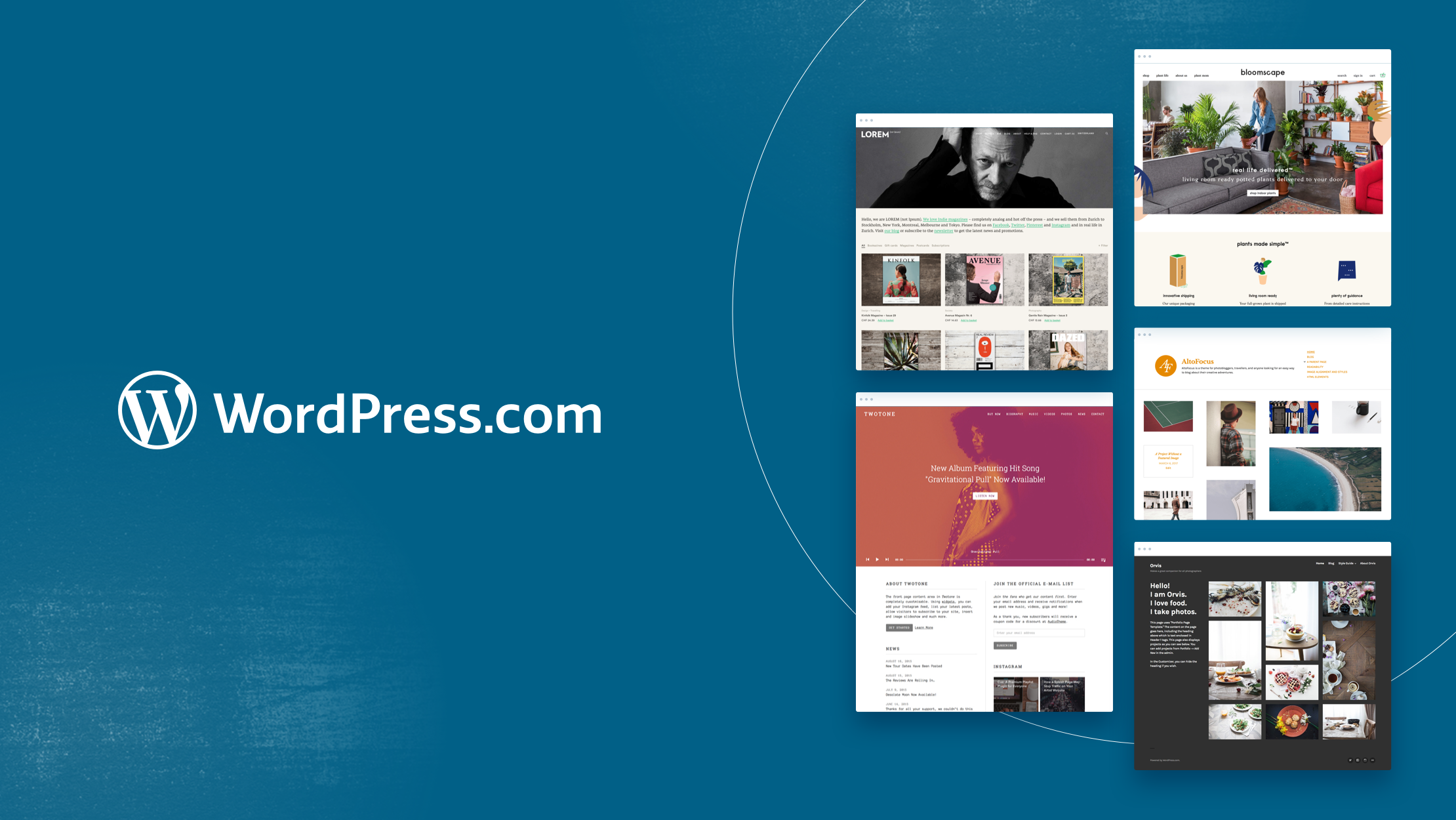 Partner Agencies & Experts
It is with the greatest care that we have selected the best agencies and experts across the world to help you implement, use, and optimize WordPress.com.
Find more agencies
Are you providing consultancy or resources on this tool?
Contact us at experts@joinsecret.com to promote your expertise to our community of startups
Contact us