General information
WP Engine is a new breed of technology company at the intersection of tech innovation and service. Our WordPress Digital Experience Platform drives your business forward faster. 5% of the web visits a site on WP Engine's platform everyday. We support over 85,000 customers in over 140 countries, and over 500,000 web experiences globally. Founded in 2010, WP Engine is headquartered in Austin, Texas, and has offices in San Antonio, Texas; Limerick, Ireland, London, England, San Francisco, California, and Brisbane, Australia.
What makes us the best in managed WordPress hosting?
Technology.
Our best-in-class architecture and highly redundant systems keep WordPress fast, scalable and secure.
Expertise.
We deliver over 800 hours of around-the-clock, professional WordPress support daily. If you have questions, we have answers.
Innovation.
With a full-time engineering staff and dedicated labs team, we're refining the bleeding edge of WordPress technology.
Basic deal
Accessible to Unlimited, Premium & Basic members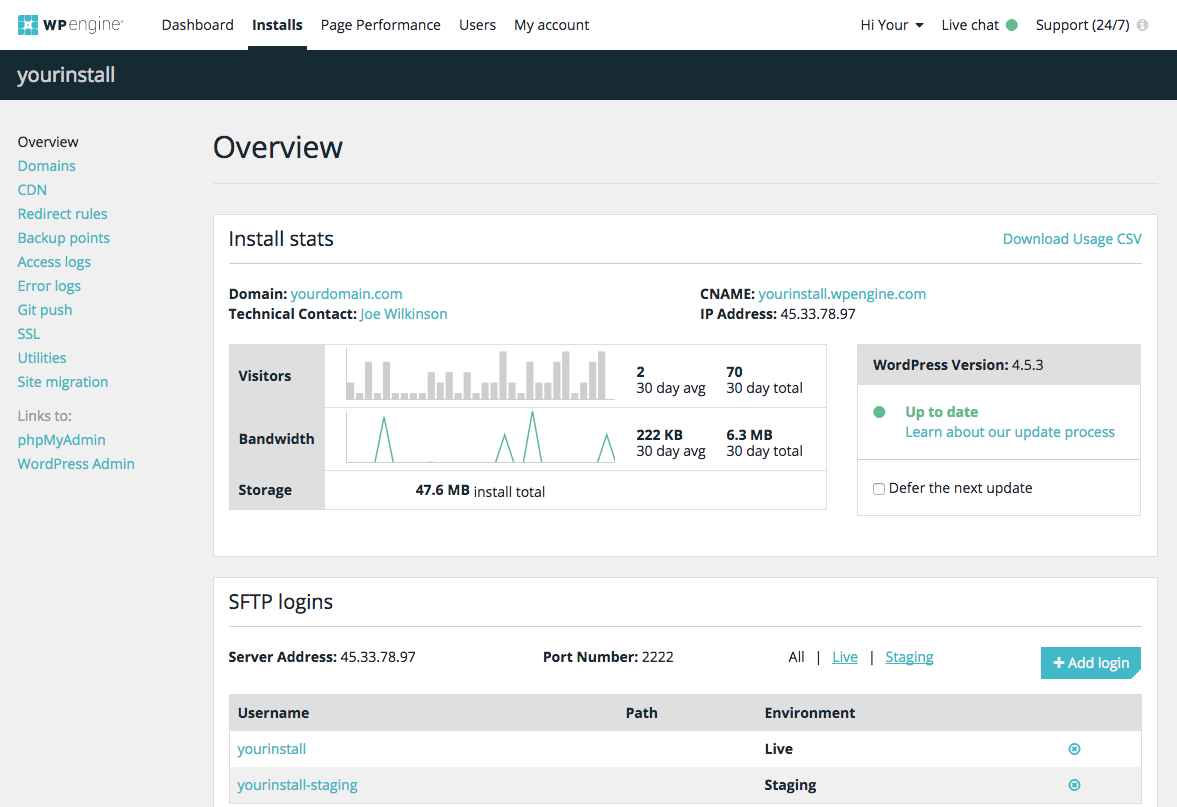 3 months free on annual plans
Subscribe to Basic
This deal is only available for new customers.
Are you providing consultancy or resources on this tool?
Contact us at experts@joinsecret.com to promote your expertise to our community of startups
Contact us