General information
Customized and professional websites, without the need to write a single line of code.
With its drag-and-drop editor and multiple customization options, you can easily create e-commerce sites or blogs, add and edit content, while providing unique experiences to your visitors and users.
Host your site securely while making your content easily and quickly accessible to all your users.
Secret's take
We think that a SaaS should make your life easier, that in fact should be its main reason for existence. With Webflow, in literally three clicks and two drag and drops you can make a super modern and professional webpage. For those lacking in inspiration (or feeling a bit lazy) there are lots of beautiful ready to use templates to make getting started even easier.
Premium
Accessible to Unlimited & Premium members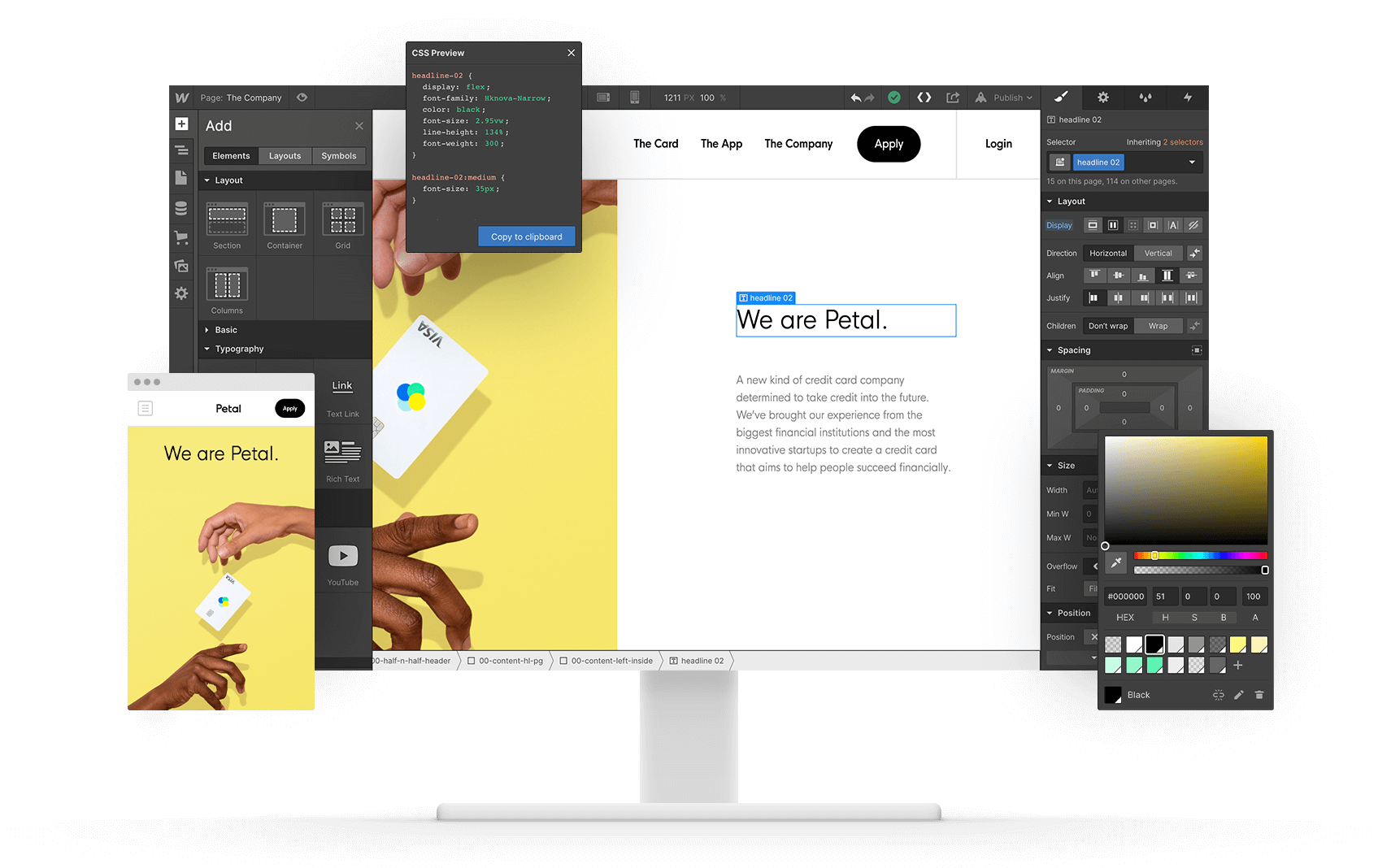 50% off on Team plans for 1 year
This deal was redeemed 46 times during the past 90 days.
This deal is only available for new customers.
That offer is reserved for startups with teams between 2 and 15 people.
More efficient scaling
Webflow credits have enabled me to start my Webflow Design and Development agency. In addition, they have allowed me to scale my business in a cost-efficient way. Saving money on software and tools when starting a business has allowed me to scale faster with reduced costs.

Webflow features
Easily build and host a powerful and 100% customized website.
Tutorials

Webflow offers free online tutorials to help you master the tools and get your site online in just a few clicks.

Drag-and-drop editor and customization options

Add and edit components to build unique pages and experiences.

Animation and interaction

No need to master CSS or JavaScript to professionally animate your website with Webflow. The visual and instinctive interface offers you multiple possibilities for interaction.

SEO optimization

Quality hosting, efficient and flexible content management tools, on-page SEO optimization management: everything is done to help you gain online visibility.
Partner Agencies & Experts
It is with the greatest care that we have selected the best agencies and experts across the world to help you implement, use, and optimize Webflow.
Alternatives to Webflow
Are you providing consultancy or resources on this tool?
Contact us at experts@joinsecret.com to promote your expertise to our community of startups
Contact us