General information
Webflow empowers designers to build professional, custom websites in a completely visual canvas with no code.
Experience the power of code (without writing it). Let Webflow translate your design into clean, semantic code that's ready to publish to the web, or hand off to developers. Learn how to design and develop a CMS-driven website built around the needs of your clients and their audience with the help of Webflow's tutorials.
Create the content structures you need, add content (by hand, from a CSV, or via Webflow's API), then design it visually. A content management system that works for editors, designers, and developers.
Push the limits of web design and create unique commerce experiences for your customers. Build a business around any type of custom products and digital goods or services. Create a new revenue stream while strengthening your brand.
Choose from over 500 business, portfolio, and blog templates you can customize with Webflow's code-free design tools to help you get started.
Webflow features
Webflow empowers web designers to build professional, responsive, and customer websites
Launch

Go live on a fast, reliable, and hassle-free hosting network that scales with your business. Built to scale and powered by Amazon Web Services. No updates to run, packages to install, or headaches to deal with

Grow

Create, launch, and iterate on new marketing campaigns without distracting your product team. Built-in SEO tools and flexible integrations, including Zapier, Mailchimp, and Hubspot. Create and update pages with the Webflow Editor
Premium deal
Accessible to Unlimited & Premium members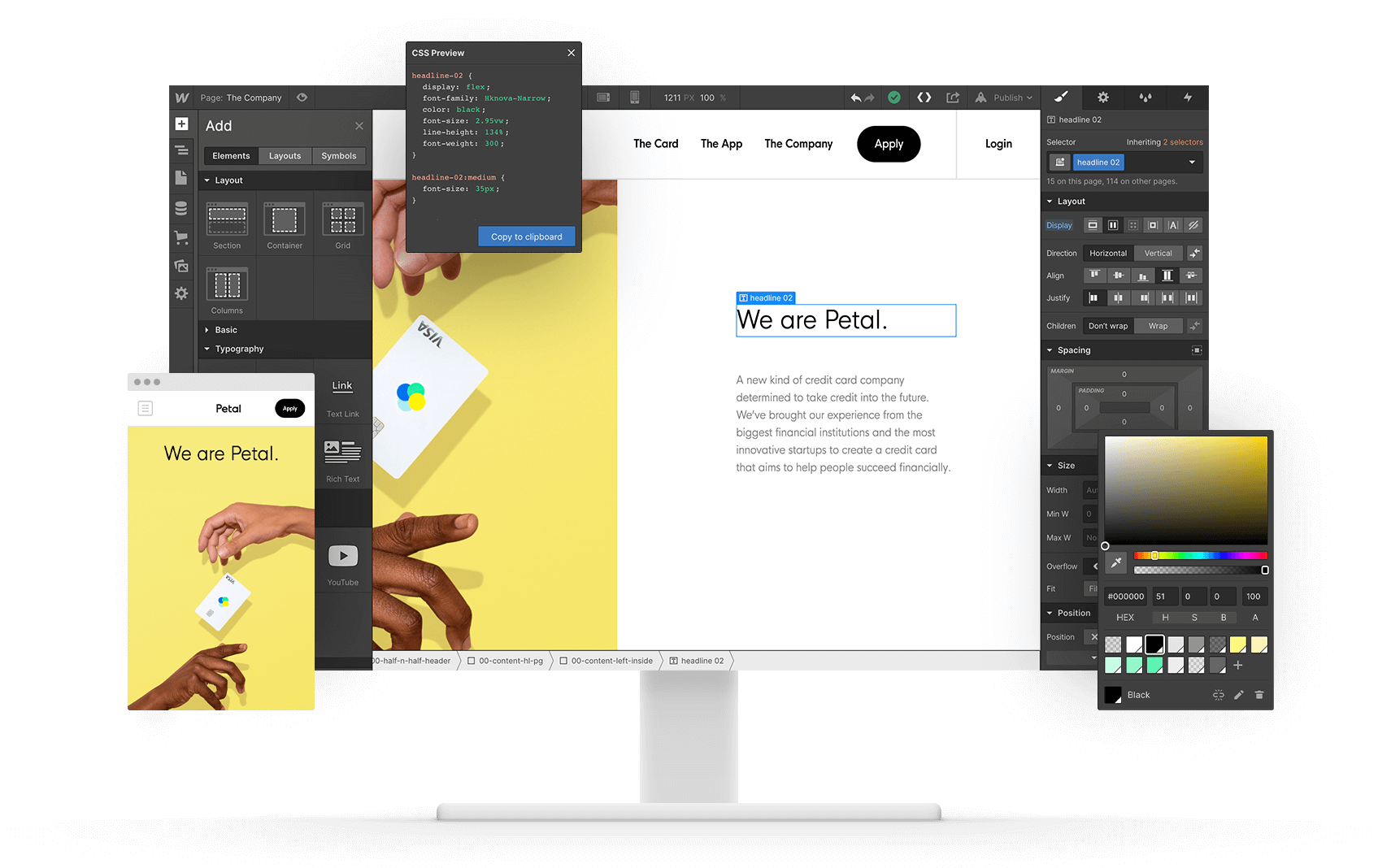 50% off on Team plans for 1 year
This deal is only available for new customers.
That offer is reserved for startups with teams between 2 and 15 people.
Subscribe to Premium
Are you an expert or an agency on this tool?
Contact us at experts@joinsecret.com to promote your expertise to our community of startups
Contact us