General information
Slab helps teams unlock their full potential through shared learning and documentation. It features a beautiful editor, blazing fast search, and dozens of integrations like Slack, GitHub, and G Suite. A team's ability to retain and transfer ideas defines their competitive advantage. Slab is building their long term memory. We reimagined the humble knowledge base from the core user needs to make information sharing within teams fast, intuitive, and empowering. Behind the scenes we geek out over the latest technologies to put a simple and elegant product on the center stage.
Find critical information faster
Slab's powerful search function empowers your team to find what they need, exactly when they need it, across all your integrated tools. Find Slack
conversations, important Google Docs, and more — all within Slab.
Create a strong culture of documentation
Most internal tools are frustrating to use — not to mention an eyesore — and quickly grow stale. Not Slab.
In Slab, your content looks good by default, and we make it easy for anyone to contribute.
Build your knowledge base on a tool that scales with you
We've simplified every step of documentation, so no matter how large your team and wiki grows, Slab works fast and seamlessly to unlock your shared
knowledge.
Basic deal
Accessible to Unlimited, Premium & Basic members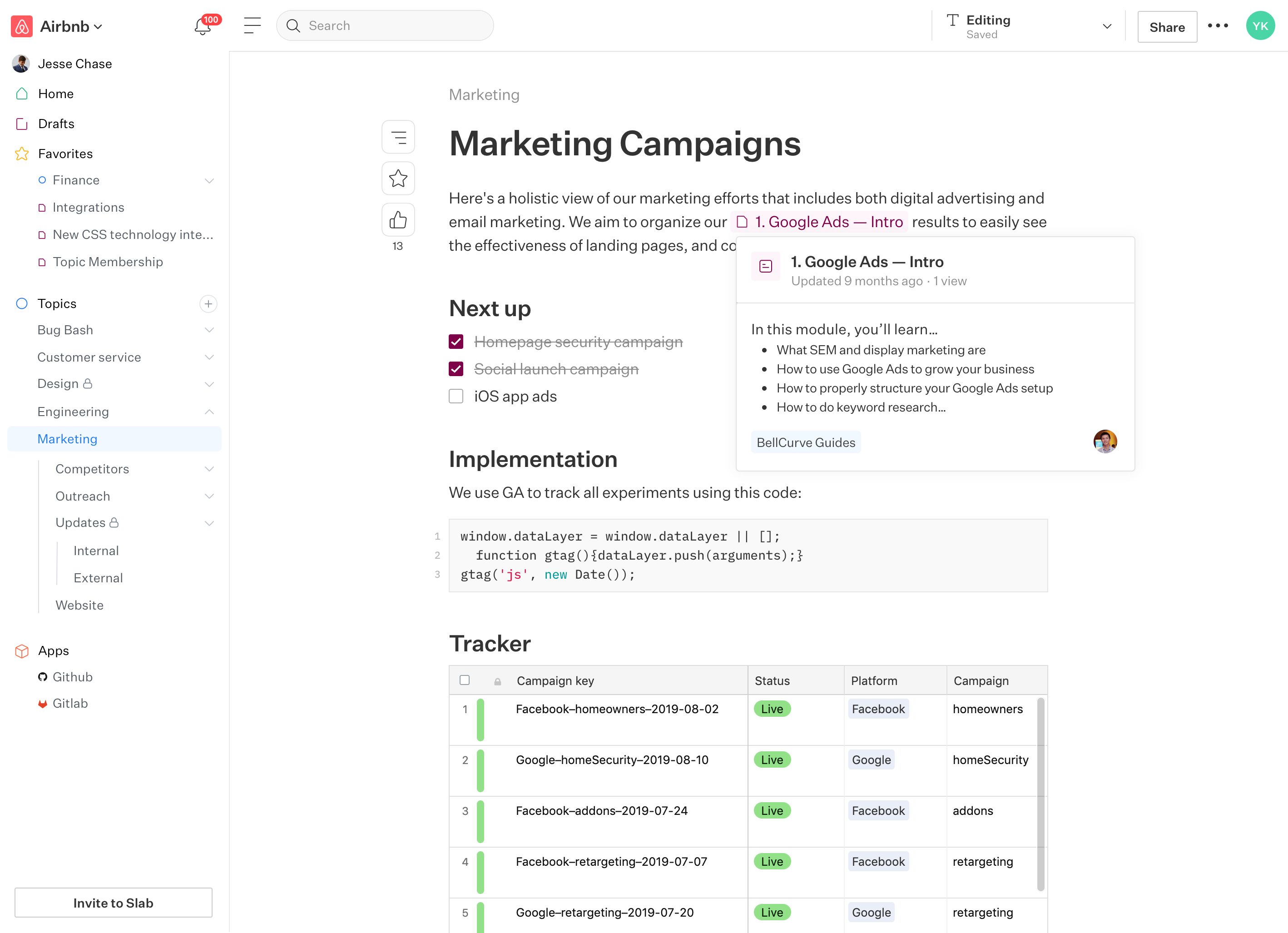 50% off any plan for 12 months
This deal was redeemed 2 times during the past 90 days.
Upgrade to get deal
This deal is only available for new customers.
Are you providing consultancy or resources on this tool?
Contact us at experts@joinsecret.com to promote your expertise to our community of startups
Contact us