General information
Axonaut is at the same time a CRM (management of contacts, opportunities), of accounting (management of quotes, invoices and cash flow), HR (management of payslips, expense reports) and customer service (ticket management).
Finally, this is part of what Axonaut offers. This software allows you to centralize all of your company's support activities so you can free up as much time as possible to focus on your core business.
Secret's take
With Axonaut it's like having a HR manager, a sales manager, a financial manager and a customer service manager to support you full time. All that centralized in one easy-to-use software. In short, you don't waste any more time on business management and you can focus on what you do best: your core business.
Premium
Accessible to Unlimited & Premium members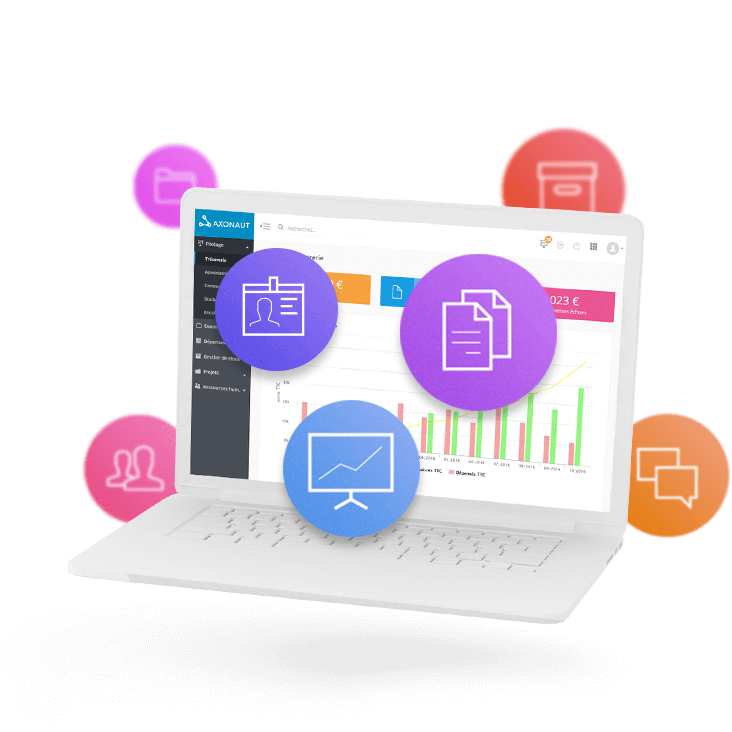 3 months free up to 50 users
This deal was redeemed 6 times during the past 90 days.
This deal is only available for new customers.
Axonaut features
Axonaut features.
CRM

Management and centralization of contacts, creation of opportunities, management of the sales pipeline and monitoring of sales activities.

Accounting and financial management

Editing of quotes, invoices, online payments (with connected bank account), expense reports and cash flow.

HR Management

Employment contracts, payslips, dematerialize your human resources management with ease.

Customer service management

Ticket management and customer support tool
Are you providing consultancy or resources on this tool?
Contact us at experts@joinsecret.com to promote your expertise to our community of startups
Contact us