General information
Whether you need to make business cards, presentations, or visuals for your social media, your business needs a consistent brand image, Canva is the solution you need.
With this tool you will save money while you efficiently deliver quality content. Its interface is very easy to use, and within everyone's reach.
Canva will make it possible for your whole team to collaborate on different designs, and manage and publish content directly on your social media through their platform, thanks to its various integrations.
Secret's take
If you want your startup to have a strong impact with your audience, you need to convey a great and unforgetable brand image. It can be quite difficult (or costly) to create your own visuals if you don't have the required skills. But this will be a problem no longer with Canva. No more spending hours trying to understand how a design software works. With its user-friendly interface, you will save time and money, as well as obtain the visuals that match your expectations.
Canva features
Canva allows you to create beautiful designs with your team
Animate your creations

Make dynamic creations with the many different features available. You can make your text evaporate or slide, or animate any other element from your design in just one click.

Add text and adjust its shape to your heart's content

Transforming any word and sentence into a circle shape so it combines with the other elements of your design becomes a piece of cake.

Edit your pictures

Add different textures and effects, remove the background or just resize and crop the images.

Available sticker and frames

Access plenty of stickers and frames to customize your pictures and designs in no time.

Collaborate with your whole team

Create different teams and assign them different projects; you can then work in the different projects with separate teams.

Design grids

Create structured content with the different design grids available: make sure everything is right where it should be or create some awesome photo collages.
Basic deal
Accessible to Unlimited, Premium & Basic members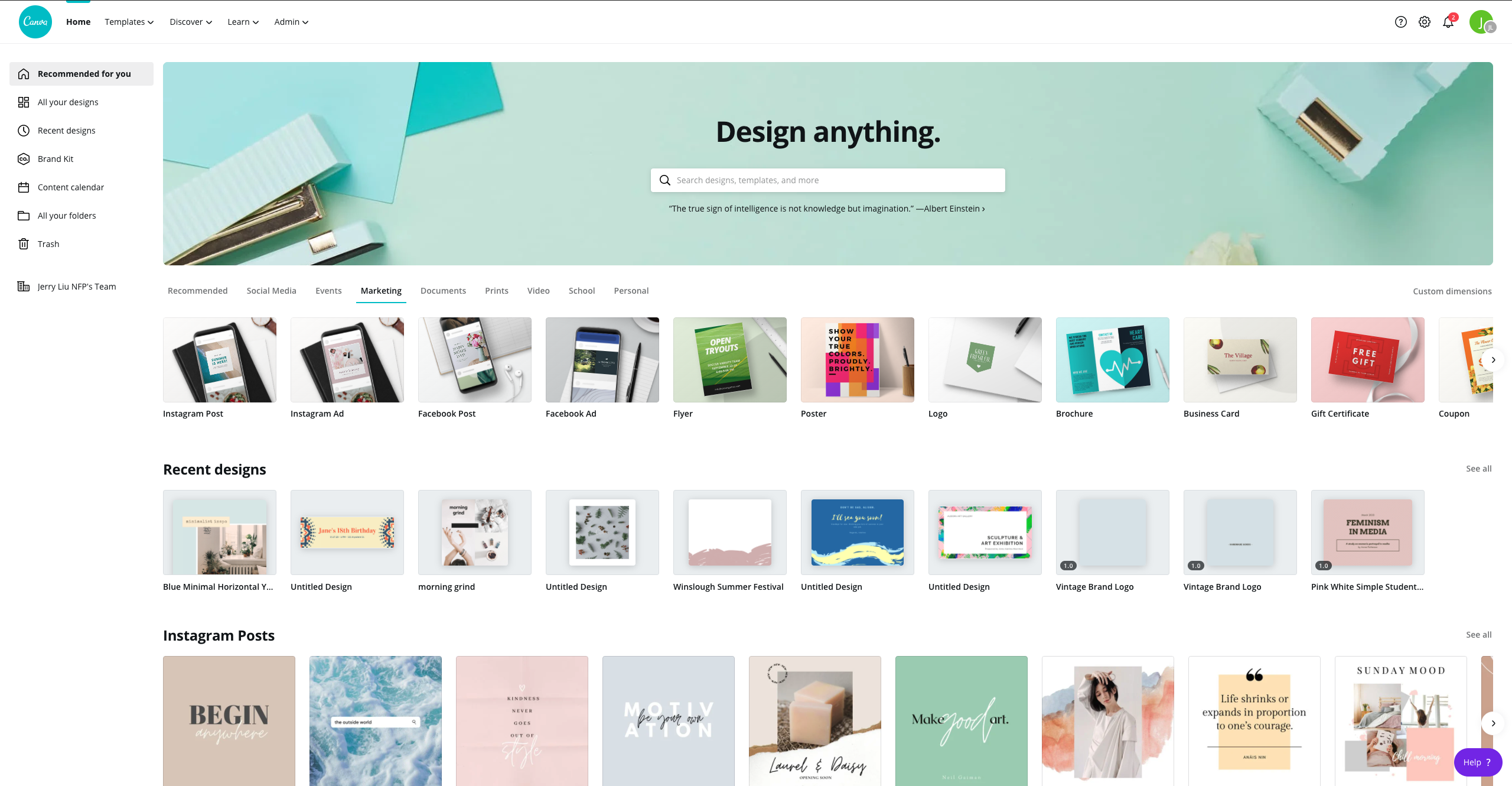 20% off Canva Pro annual plan
Subscribe to Basic
This deal is only available for new customers.
Relevant Resources
We've gathered a selection of resources that might interest you

Nicky Pasquier | Free Canva Tutorials and Templates
Nicky Pasquier teaches small business owners how to increase brand visibility online, attract their target audience and make more sales using branded Canva graphics. Nicky is a Certified Canva Creative and Canva Creator, meaning she designs templates for the Canva platform. She is totally self-taught and hopes her experience will encourage other brands to start creating their own unique visual content.
Are you providing consultancy or resources on this tool?
Contact us at experts@joinsecret.com to promote your expertise to our community of startups
Contact us