General information
Canva is home to thousands of free, professionally designed templates that, thanks to their drag and drop interface, can be customized with just a few clicks! This easy-to-use graphic design and video editing tool allows you to design and publish anything, including presentations, social media videos, posters, flyer, and invitations.
From basic cropping and straightening to adding textures and color correcting, Canva's beginner-friendly features make editing photos simple. You can add a textured background to give your photo more dimension, insert text to create your own mem, create a photo grid, blur your photo, and more. Discover more with Canva's tutorials.
Manage your brand assets and campaigns, all in one place. Sort, tag, and organize assets and templates using Canva's digital asset management platform.
Ensure brand consistency with controls built for a large team. Brand control ensures your team only has access to your brand fonts, colors, images, and assets. Locked elements protect the look and feel of your brand.
Integrate Canva with tools, including Typeform, HubSpot, Facebook, and Instagram, to streamline your workflow, whether it is assets from a cloud-storage, publishing to your social media account or sharing your design via a chat app. Canva's API is flexible and fast, so you can create integrations in no time at all.
Canva features
Canva allows you to create beautiful designs with your team
Basic deal
Accessible to Unlimited, Premium & Basic members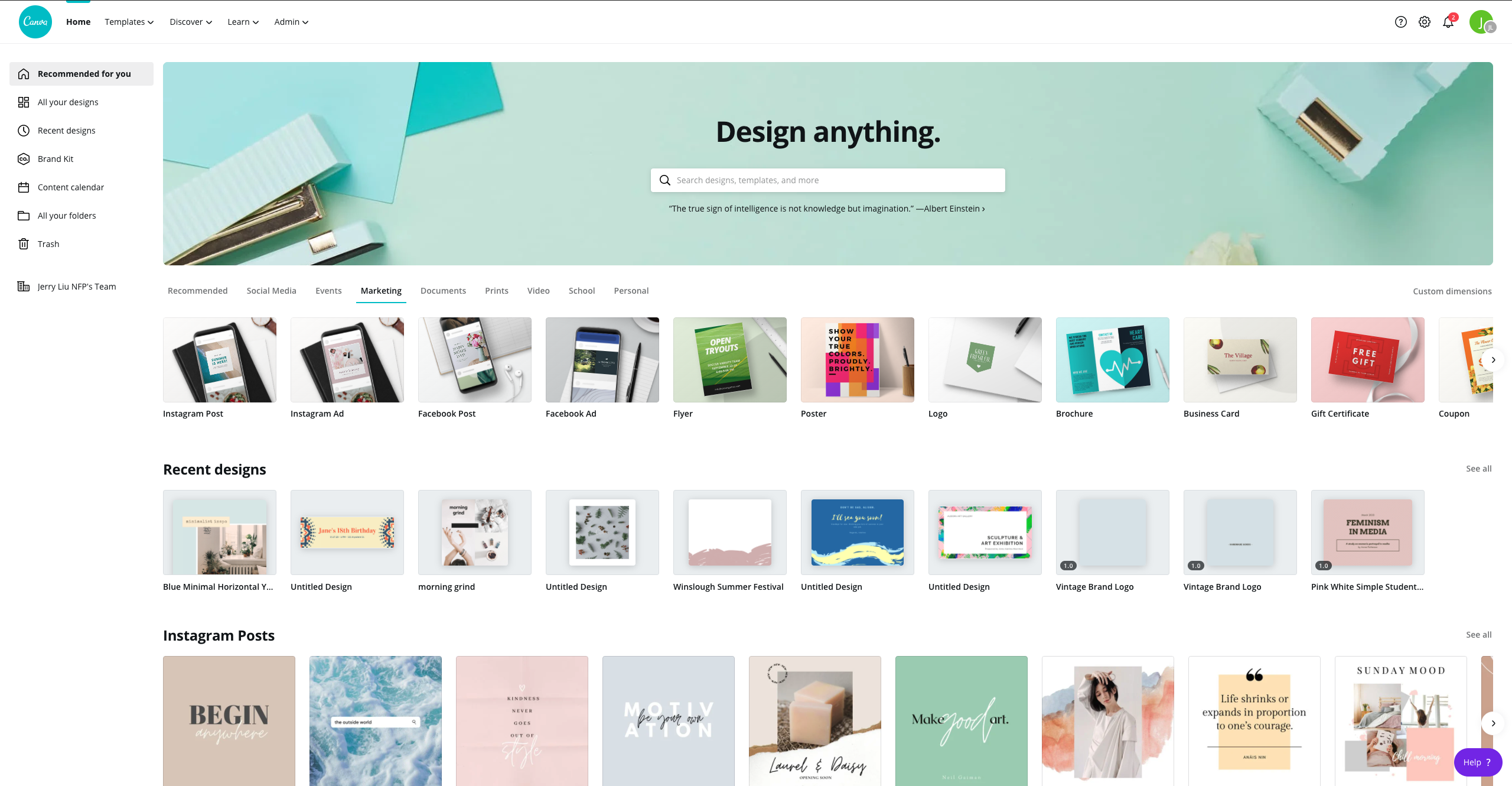 20% off Canva Pro annual plan
This deal is only available for new customers.
Subscribe to Basic
Are you an expert or an agency on this tool?
Contact us at experts@joinsecret.com to promote your expertise to our community of startups
Contact us