General information
Wether you are a freelancer, a microbusiness, an SMB, or a startup, Qonto is an online bank created to make your life easier.
With this tool you can carry out all the classic operations needed to the proper functionning of an organisation: cheque deposit or bank transactions for example.
Finally, Qonto allows you to create and easily manage your accountability by making it easier to track payment receipts and VAT reconciliation.
Qonto features
Simplify your accounting management with Qonto.
Simplified accounting

Payment receipts, VAT collection and expense reports are simplified: no more need to worry about audits.

Multiple accounts

An account per expense items (salaries, suppliers, contributions, taxes) so you can better control your finances.

Integrations

Secured connexions with dozens of availables softwares and apps to automate your finances' management.
Basic deal
Accessible to Unlimited, Premium & Basic members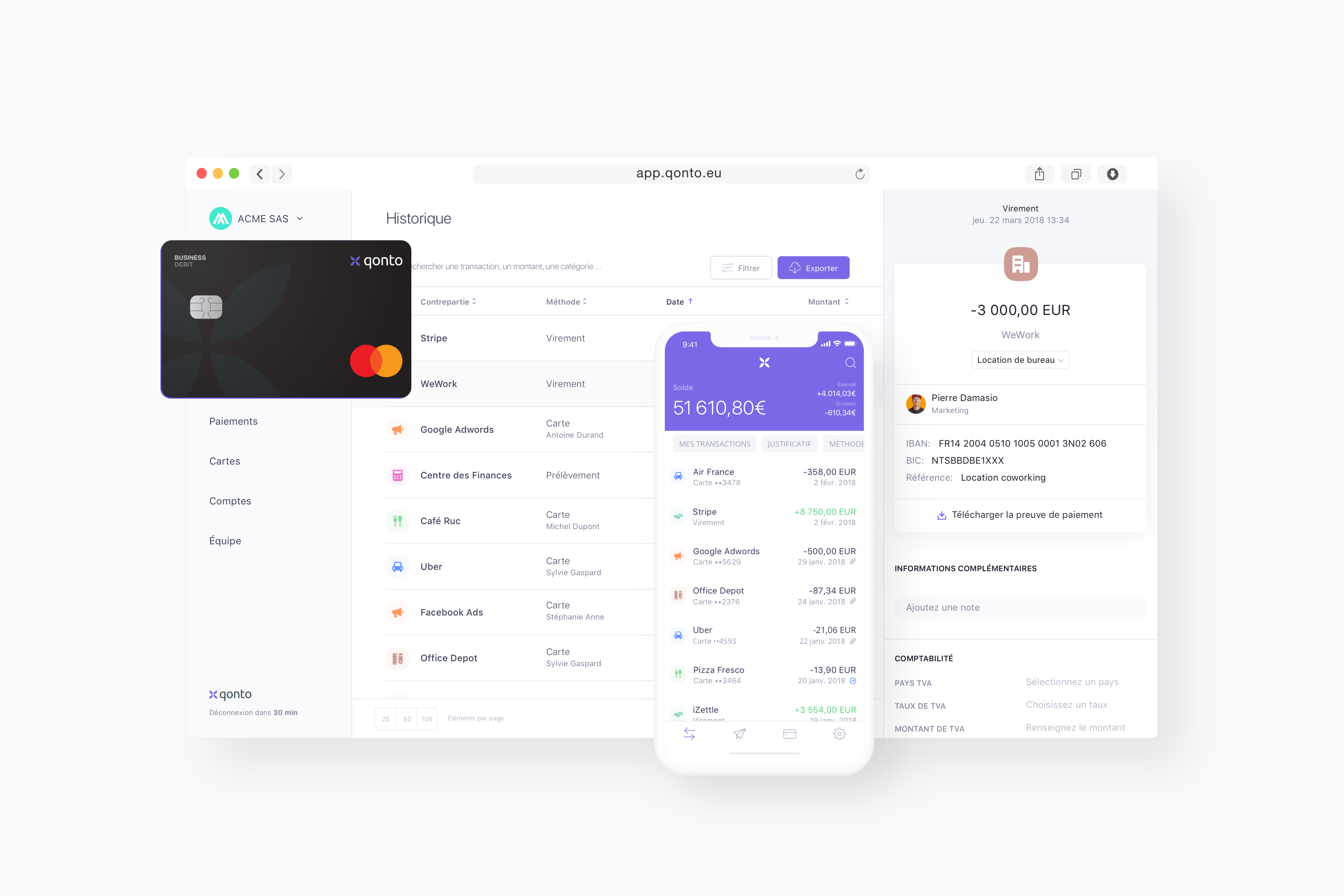 4 months free on Premium or Smart plans or 7 months free on Basic plan
Subscribe to Basic
This deal is only available for new customers.
This offer does not apply to the solo and standard "packs".
Are you providing consultancy or resources on this tool?
Contact us at experts@joinsecret.com to promote your expertise to our community of startups
Contact us