General information
Jepto unifies your digital marketing data and helps you manage and automate your marketing operations. Ensure you get the most from your data with Machine Learning predictive forecasts of your KPIs and run automated Anomaly detection. With a range of automation jobs you can constantly monitor multiple channels and create alerts via Slack, Email or Zapier when your trigger is met. Effortlessly move your Marketing data into a Data Warehouse for analysis and reporting.
Basic deal
Accessible to Unlimited, Premium & Basic members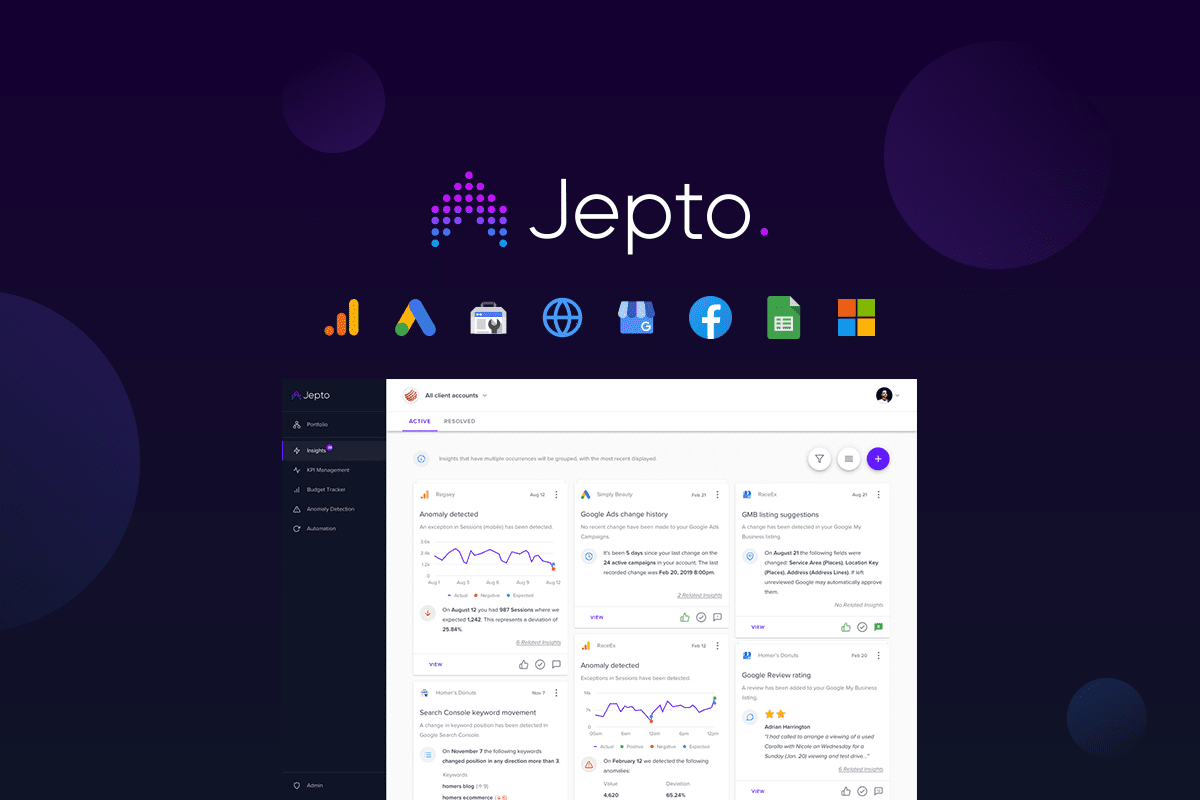 6 months free on Business Plan
Subscribe to Basic
This deal is only available for new customers.
Are you providing consultancy or resources on this tool?
Contact us at experts@joinsecret.com to promote your expertise to our community of startups
Contact us