General information
Fast, intuitive and automated, the PayFit solution allows employers to manage payroll easily and independently, saving them valuable time by managing all aspects of payroll (editing pay slips, taking care of social declarations including DSN, mutual insurance, provident insurance, etc.) and HRIS (leave & absence, calendar, expense reports, employee entry and exit, integration of new employees, working time monitoring, document storage, etc.). For their part, each employee has a dedicated online space on which he can consult his bulletins, make his leave & absence requests, add his expense reports, enter his working time, validate his team's requests if he is a manager, etc.
The company's ambition is to support the digital transformation of human resources in companies through a 100% reliable SaaS solution that provides a unique experience for its users.
As a hyper-growth company, PayFit now has 380 employees between France, Spain and Germany, including payroll experts, and has already attracted more than 3000 customers including Big Mamma, Theodo, Heetch, Zenly and Sellsy. In order to accelerate its development, PayFit raised €5m from Xavier Niel and other investors in October 2016, then €14m from the Accel fund in July 2017 and recently €70m from 2 European funds, Eurazeo Growth and Bpifrance.
Free deal
Accessible to all for free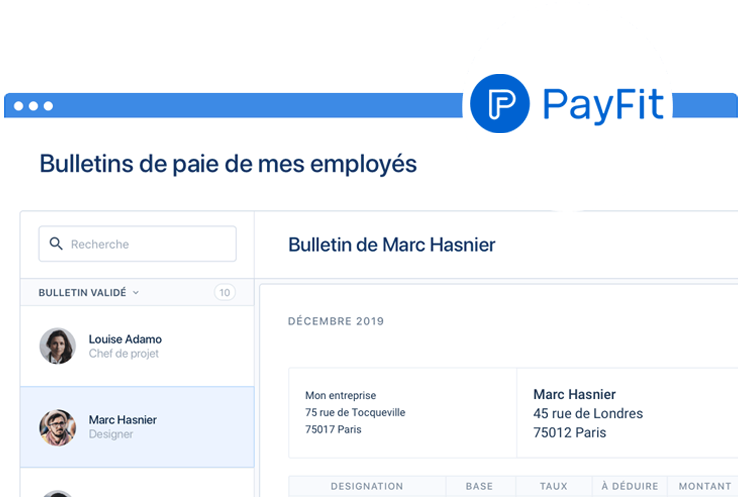 1 month free on the Starter plan (€39)1 month free on Standard and Advanced plans (€99)
This deal is only available for new customers.
Only startups that have not issued payslips in the past are eligible to the Starter plan
Get Access
Are you an expert or an agency on this tool?
Contact us at experts@joinsecret.com to promote your expertise to our community of startups
Contact us