General information
Ledgy is the European equity management solution for fast-growing startups. A scalable infrastructure for all equity-related topics with best-in-class security and privacy. Get your cap table and employee participation plans right, from the beginning. Make your financing rounds a success and engage your investors and employees. Know your data is safe and compliant. The portfolio always gives investors or employees the latest information about their investments and vesting.
---
1. Features for HR: Document templating and signing flows for equity processes, allowing batch processing any number of employee grants with only a few clicks. Employee dashboard with live vesting visualization, making their upside in your company's success transparent
2. Features for Finance: Scalable all-in-one solution for your company's employee participation plan, cap table, modeling, investor relations, due diligence, and document signing automation.
3. Features for Investors: Flexible reporting and portfolio management solution for business angels, professional investors, and funds. And it doesn't need to be forced on the startups, as it gives them a whole suite of useful features to streamline their equity processes as they scale.
---
We are the European Equity Management Software Solution for fast-growing startups and facilitates:
Employee Participation Plans
- Save hours of manual work by getting rid of complicated spreadsheets
- Supports everything: pools, options, phantom options, warrants, vested stocks, and inverse vesting
- Get notified of important vesting and expiry events and engage employees by inviting them to track their equity
Cap Table Management
- Intuitive, legally valid, and error-free cap table from the beginning
- Supports many transaction types, including issuance, transfer, convertibles, stock split, share destruction, valuations
Round & Exit Modeling
- Understand how dilution works by comparing different round modeling scenarios
- Support for convertibles, fixed employee pools, and pro-rata distribution
- Assess the impact of liquidation preferences
Collaboration and Due Dilligence
- Granular access rights, you are in control
- Read-only access for investors, a secure data room for document sharing, and audit trails eliminate the need for costly due diligence tools
- Save time in future due diligence by attaching legal documents to their transactions
Investor Relations & Portfolio
- Be professional towards your investors as a startup
- Track KPIs, write recurring reports and share them with investors
- The simplest and most time-efficient way to manage multi portfolios
Digital Signatures & Templating
- Sign documents online using Qualified Electronic Signatures (QES): The highest standard in digital signatures
- Request stakeholder signatures with a single click: easy for one stakeholder, easy for 100
- Build signature workflows to issue fully-compliant option grants online without printing a single sheet of paper
Basic deal
Accessible to Unlimited, Premium & Basic members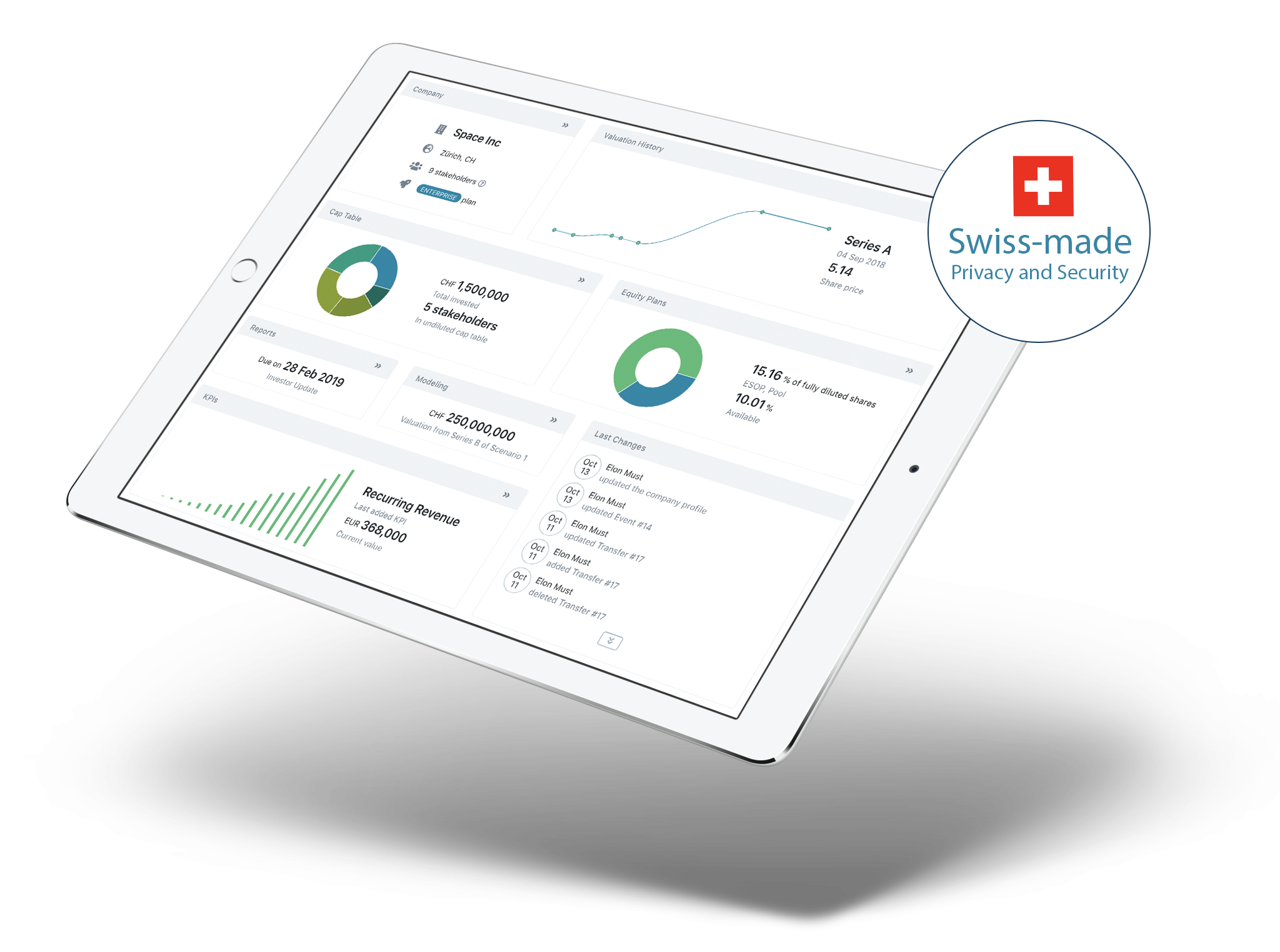 50% discount for startup with less than 2m€ funding
Subscribe to Basic
This deal is only available for new customers.
Are you providing consultancy or resources on this tool?
Contact us at experts@joinsecret.com to promote your expertise to our community of startups
Contact us