General information
Sentry's application monitoring platform helps every developer diagnose, fix, and optimize the performance of their code.
Your application's success depends on how quickly you find what's slowing things down. Performance, Sentry's client-side performance monitoring solution, gives your team the full-stack visibility it needs to iterate faster, take fewer risks, and ship performant software.
Sentry's infrastructure is designed for higher volumes of traffic. When events spike, they'll be ready. Every part of Sentry's services use properly provisioned, redundant servers, and is maintained regularly.
Sentry integrates seamlessly with your favorite apps and services like GitHub, allowing you to create a Sentry release in a workflow, ClickUp, Twilio, and Segment.
Tutorials are ready for you to explore the advantages of using Sentry to enhance the performance of your code.
Sentry features
Monitor and fix crashes in real time with Sentry
Cross-project issues

Siloing your issues into separate projects isn't ideal, that's why Sentry lets you see them all in one place. Quickly navigate your Issues or Events across multiple projects in a single view

Questions answered

Use Discover queries to uncover deep insights, like which parts of your code are directly responsible for triggering the most errors or which locations have recently had the most problems. Browse the data as a table, line or bar chart, or export to CSV for further analysis

Dashboards

Dashboards provide data visualization of errors throughout your organization. They allow you to drill into data by selecting points of interest and providing graphs of your errors, geographic mapping, and more

Stack traces

Sentry shows your source code right in the stack trace so you don't need to find it yourself. You can filter to see just your applications errors, include frameworks errors, or show the raw trace
Premium deal
Accessible to Unlimited & Premium members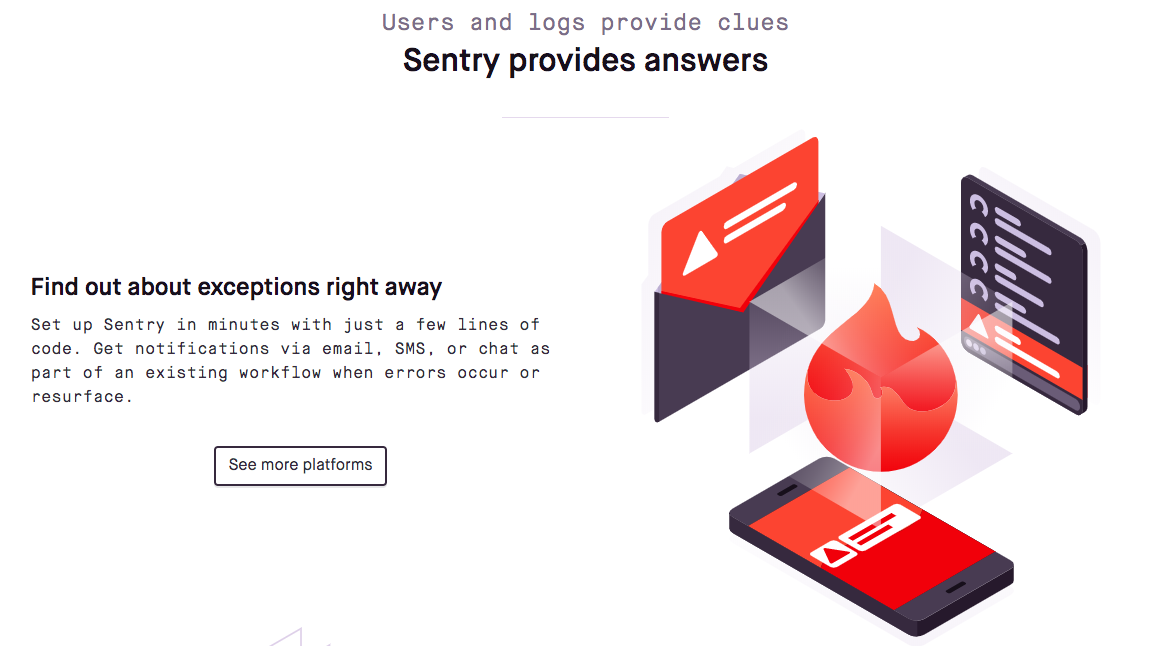 Are you an expert or an agency on this tool?
Contact us at experts@joinsecret.com to promote your expertise to our community of startups
Contact us