General information
Discover Yousign: the easy to use, legally binding eSignature solution for all your documents. We're designing a new way to do business. Our eSignature solution helps connect businesses with their clients, companies with their employees, and move their business forward. Yousign helps companies of all sizes and from all industries to digitize their contracting processes by revolutionizing the signing experience. Trusted Third Party and Recognized Certification Authority at French and European level, we offer secure and established electronic signature solutions with real legal value.
--
Move your agreements across the line.
Approve, close, and sign the documents you need to drive your business:
Work contracts. Onboard new employees with ease.
Rental agreements. Welcome new tenants in a flash.
Sales contracts. Send deals through efficiently.
Basic deal
Accessible to Unlimited, Premium & Basic members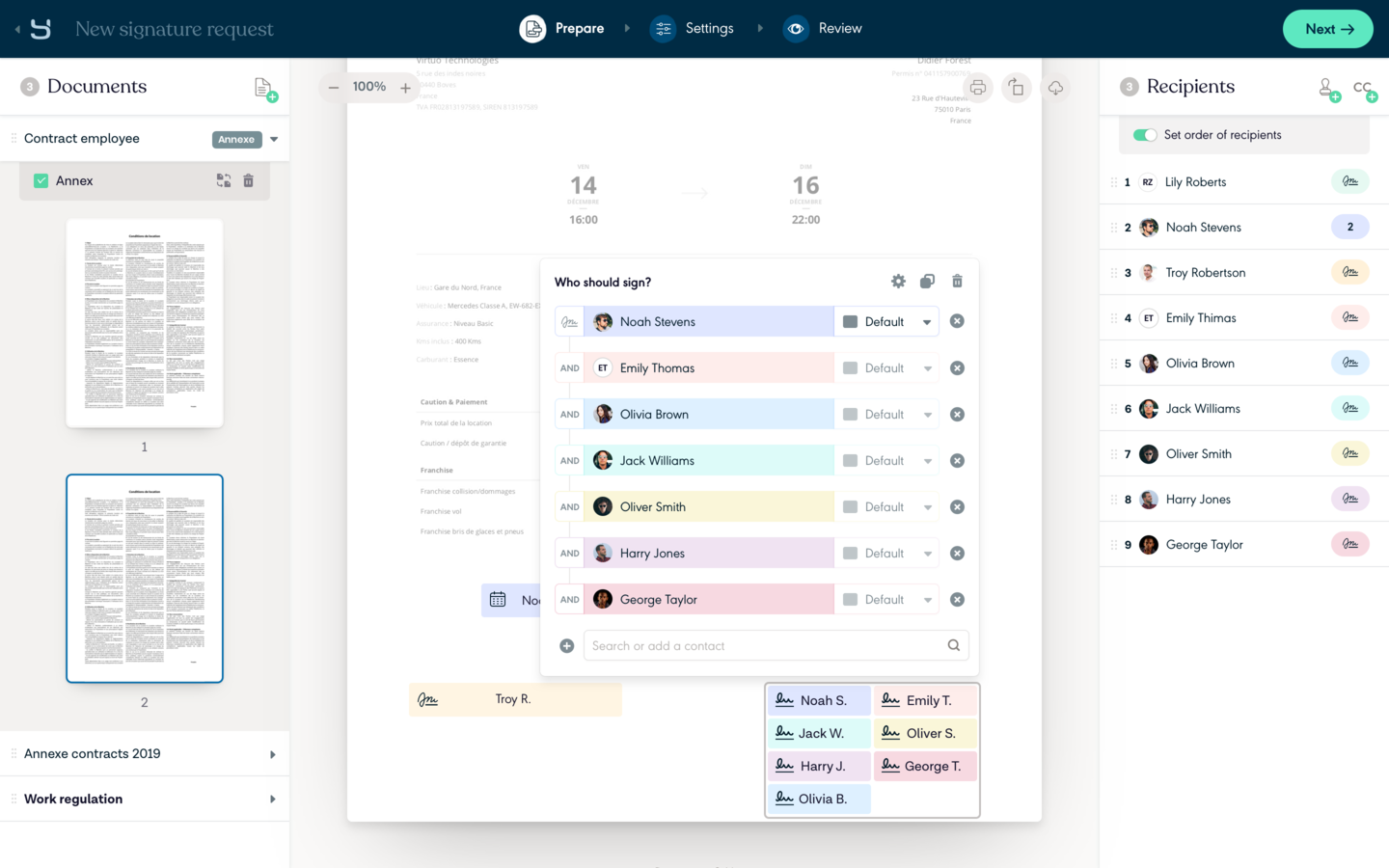 50% de réduction sur les Plans App et API sauf signatures électroniques avancées
Subscribe to Basic
This deal is only available for new customers.
Are you providing consultancy or resources on this tool?
Contact us at experts@joinsecret.com to promote your expertise to our community of startups
Contact us