General information
Keep your bounce rate low and open rates high with Bouncer!
You might clean your email lists with our reliable email verification and list cleaning tool in 3 simple steps. Our superb user-friendly email verification app helps you enhance communication and reach out to a real person with ease and promptness.
Bouncer protects your sender's reputation, decreases bounce rate and improves your deliverability, by not allowing a single undeliverable, risky or unknown email address to sneak into your email list. Verify your emails with the most advanced checker on the market!
--
1. We are easy to do business with!
Simple to use email verification platform with awesome support, and easy to understand results and download options. Bouncer is the only email checker that gives you the bounce estimate of the verified results, to make your decision easier!
2. Reliable, secure and with great precision
Reliable solution with 99.5% accuracy and fast processing. Our infrastructure was built on systems from trustworthy providers, to keep your data secure and our verifier always available for you!
3. The powerful tool, that is also GDPR compliant!
Our checker is packed with features like free verification sampling, role plus catch-all email detection and free domain checker! On top of that Bouncer is also fully GDPR Compliant by design!
Basic deal
Accessible to Unlimited, Premium & Basic members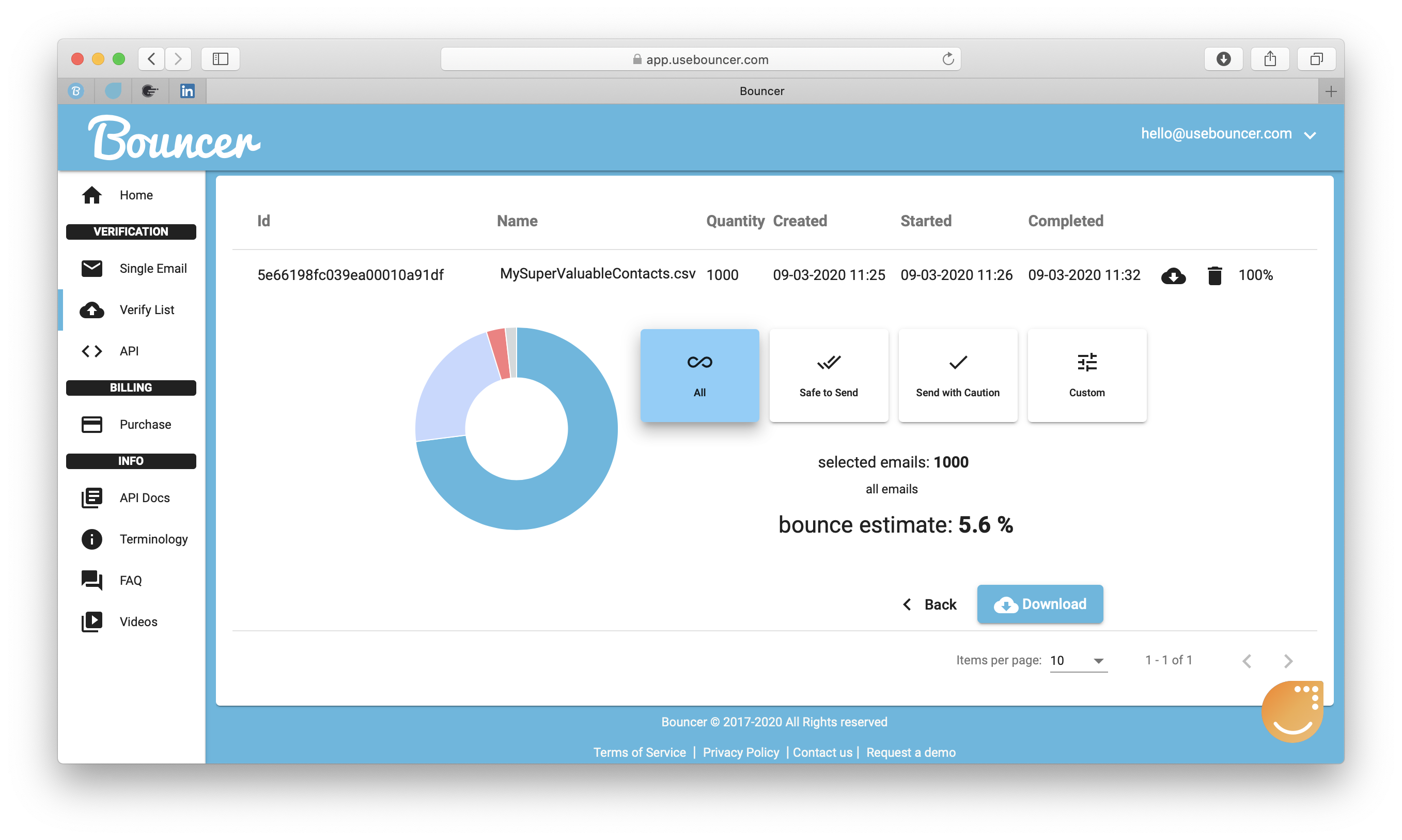 50,000 email verification credits
This deal is only available for new customers.
Subscribe to Basic
Are you an expert or an agency on this tool?
Contact us at experts@joinsecret.com to promote your expertise to our community of startups
Contact us