General information
With Memberstack, Internet users can now create a user account on your website, then choose a subscription type and pay securely online.
You can also easily define which content is accessible to which users.
Everything is configurable from the Memberstack interface, no need to know how to code. Your static website is gradually turning into a dynamic web application.
Secret's take
You already have a static corporate website, but you would like to go further and make it possible for your visitors to create accounts and make purchases online? But you have neither the technical knowledge to do it yourself, nor the enough money in the bank to hire a developer? Take a look at Memberstack then, you can do it all with just a few clicks, without coding or breaking the bank.
Memberstack features
Turn your website into an app
User profile creation

Online visitors can now create accounts on your website and connect whenever they want.

Authorization management

Depending on their profile, you can give users the right to access certain content on your website. It's up to you and it's easy to set up.

Secure online payment

Users can now make payments online with ease and security.
Premium deal
Accessible to Unlimited & Premium members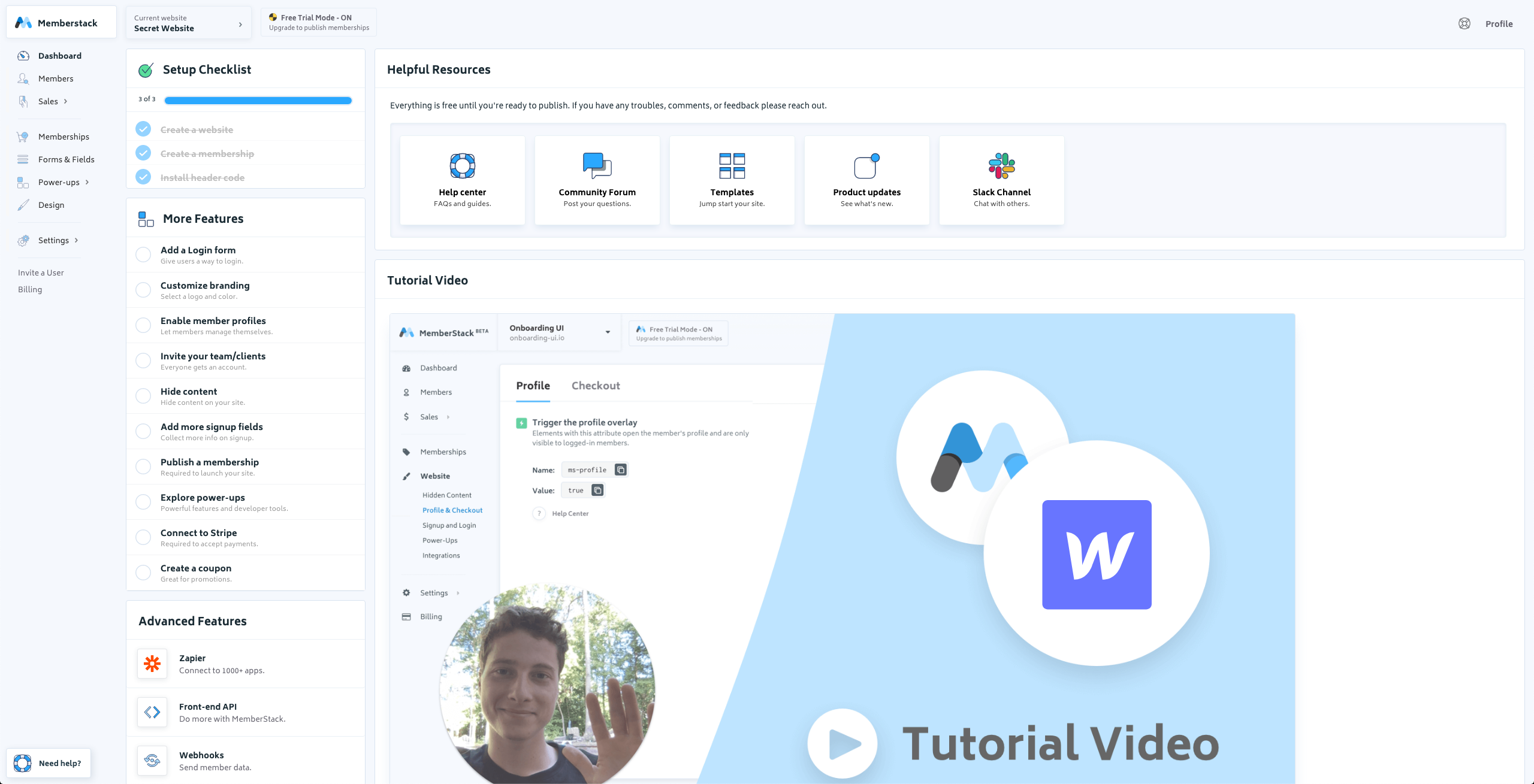 Relevant Resources
We've gathered a selection of resources that might interest you

No Code List
No Code List is an extensive list of no code and visual development tools, agencies, and resources.
Are you providing consultancy or resources on this tool?
Contact us at experts@joinsecret.com to promote your expertise to our community of startups
Contact us