General information
Slack will make your team work more pleasant. You can create conversations in different channels with different members, so you don't mix your projects or distract people with non-relevant information.
You can even create projects with other companies, helping facilitate collaboration with partners.
Secret's take
Working on different projects, with different people, with bad organization, can result in losing time finding and sharing the right information. That is why Slack might just be the tool you need; work efficiently, and remotely on your different projects, sharing the files you need, and communicating with the people concerned. Moving your projects forward efficiently will never have been so easy.
Premium
Accessible to Unlimited & Premium members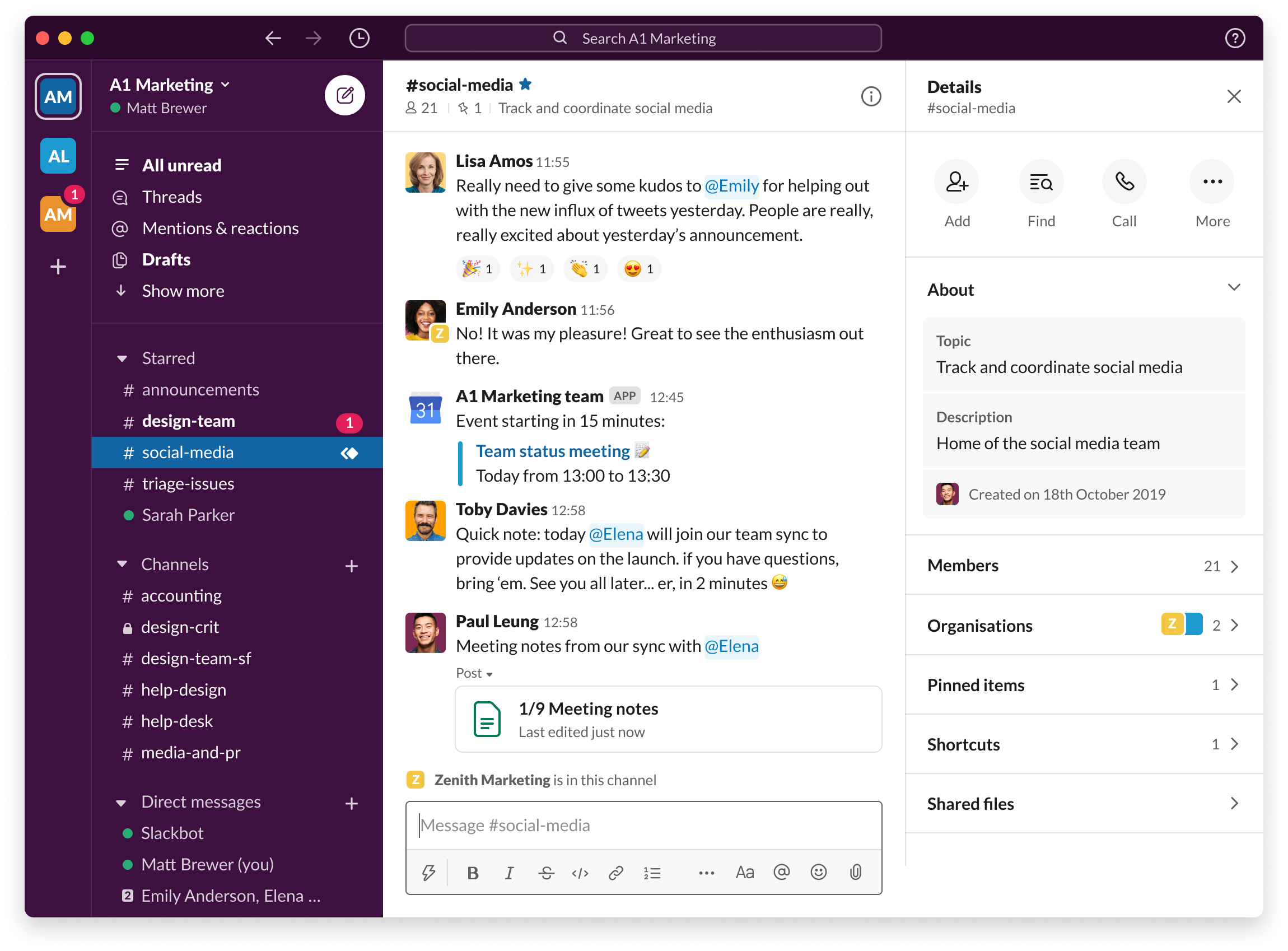 25% off when you purchase or upgrade a plan
This deal was redeemed 81 times during the past 90 days.
Eligibility requirements
Offer only available for companies under 200 employees
This deal is also available for existing customers. You can add the credits to your account if you're already using this service.
Slack features
Exchange and collaborate from anywhere, with anyone, in a single platform.
Manage multiple projects

Create channels for different projects, so you can find the right information quickly.

Collaborate with other companies

Add clients or partners in channels to help improve communication and progress projects more efficiently.

Organize video conferences

Create conferences to better exchange with your team. You can even share your screen as with other video conferencing software.

Automate tasks

Build workflows to automatically welcome new members, create reminders, share updates and more.

Share files and documents

Send elements to your teams rapidly and efficiently.

Upgrade your workspace with integrations

Slack offers many integrations so you can get even more security, flexibility and productivity.
Are you providing consultancy or resources on this tool?
Contact us at experts@joinsecret.com to promote your expertise to our community of startups
Contact us