General information
Meet the Digital Optimization System. The first unified system that brings together an entirely new depth of customer understanding with the speed of action to optimize experiences in the moment.
With Amplitude, teams trust the accuracy of insights, leading to higher adoption and better decisions across the company. Give data and engineering teams a central hub to plan, transform and oversee their event data without writing code.
Identity resolution tracks users across products & devices. Automatically capture one continuous event stream as users log in and out of your products, browse anonymously, and use multiple devices.
The Behavioral Graph is the most intelligent, highest performing database for digital behavior on the planet - built for the scale, speed, and complexity of modern digital products and teams. Correlate every product feature and customer, whether it's thousands or millions of them, to understand the optimal path to business outcomes across the digital journey.
Real-time integrations for a full view of user behavior. Turnkey integrations, Cloud apps, data warehouses, SDKs, and APIs - all the integrations and pipelines you need to stream data into Amplitude for holistic insight into your customer and product experience. Use apps like AWS, Salesforce, and Zendesk.
Whether you have one or multiple products, support multiple devices, or use basic or advanced analysis, Amplitude flexes to your needs. Get started today with the help of Amplitude's resources!
Amplitude features
Know how your digital products drive your business
Amplitude Recommend

Combine product analytics and automated machine learning to make personalizing every touchpoint possible without tapping technical resources. Predictions and recommendations determine the content that maximizes conversion without data science lifting a finger

Amplitude Analytics

Empower your teams with self-service insight into what bets to make, what features and customer actions lead to outcomes, and where to double down. Explore behavioral data, measure key metrics, analyze any digital journey, and many more features using Amplitude Analytics

Data Management

Great data is the foundation to digital optimization - and with Amplitude, you'll have everything you need to integrate sources, resolve identities, and control customer and product data. Streamlined customer event processing, enriched customer and product data, and flexible data access controls all in one place
Premium deal
Accessible to Unlimited & Premium members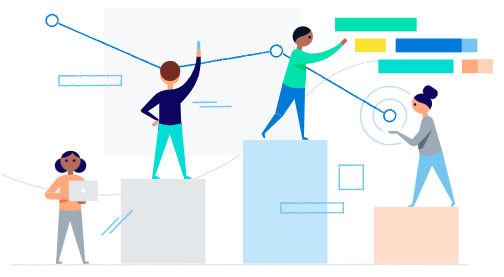 12 months free on Growth plan
This deal is only available for new customers.
1 year of Growth plan with 20M events for free for eligible startups (moins de $5m levés et moins de 50 employés).
Subscribe to Premium
Are you providing consultancy or resources on this tool?
Contact us at experts@joinsecret.com to promote your expertise to our community of startups
Contact us