General information
Get to know your users with session replays
See what your users see
LiveSession is a session replay app to learn more about your users and boost your business. It records everything the visitor does on your website. You can watch the recordings later and identify bugs, sources of frustration and fields for improvement.
Less effort, more insights
We know that your time is limited. Apart from simply collecting data, LiveSession makes it easy to analyze recordings and draw valuable insights. Thanks to engagement score, you can find the most interesting recordings in just a few clicks. Want to find sessions where the users interacted with a particular element? You can do it with inspect mode – and there are many more advanced filtering options available.
Get additional context
What's more, LiveSession allows you to identify users in the app. You can add custom properties, such as subscription plans or support tier.
Basic deal
Accessible to Unlimited, Premium & Basic members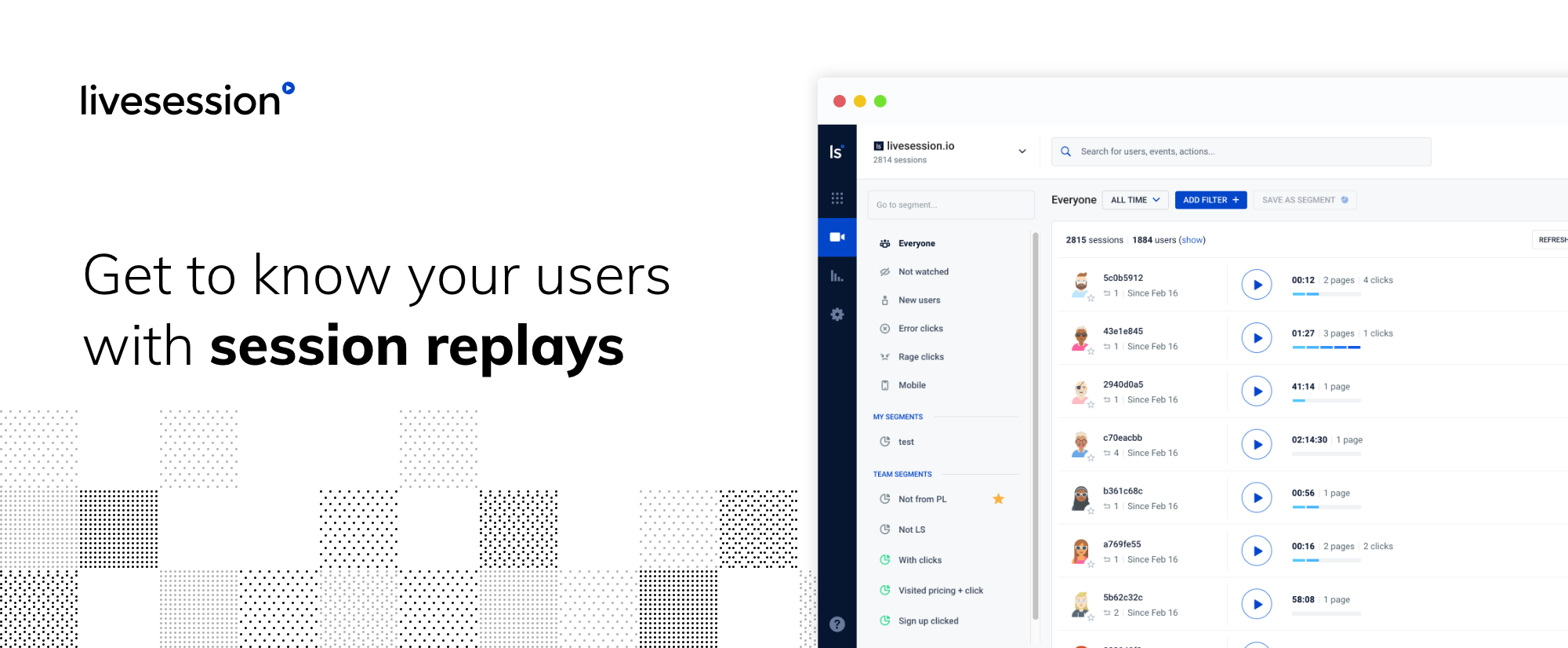 50% off Startup plan for 6 months
Subscribe to Basic
This deal is only available for new customers.
Are you providing consultancy or resources on this tool?
Contact us at experts@joinsecret.com to promote your expertise to our community of startups
Contact us