General information
With Pipedrive your sales teams have access to their pipeline, and know which leads they need to work on first, as well as the actions to take on them. This way they can focus on the opportunities that will actually lead to sales and close deals faster.
It also saves a lot of time. For example, follow-up emails can be automated, so that your teams stay focused on their core tasks.
Finally, don't forget to evaluate your sales process with the analysis tools available in the software which will help you focus on the areas for improvement.
Secret's take
To close deals, your sales team needs guidelines. It's easy to get lost in lists of leads and deals. With Pipedrive your team always know the next action to take and will never again forget a follow-up thanks to the email automation feature. Less time wasted, more structure, more sales.
Free deal
Accessible to all for free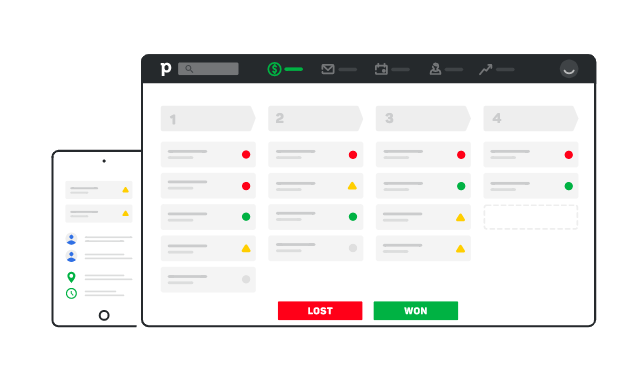 30% discount for 12 months
This deal was redeemed 98 times during the past 90 days.
This deal is only available for new customers.
Pipedrive features
Optimized and faster prospecting process.
Manage your prospects efficiently

Create pipelines customized to your sales process. Add prospects to let your sales team track their progress and know what actions to take on them.

Track your teams' communications

Access the contact history between your sales teams and your prospects.

Insights and reports

Leave spreadsheets behind and play with your data in customizable reports and interactive dashboards. Create custom CRM fields for reports and decisions as unique as your business. Filter, group and oversee results, revealing winning patterns and bottlenecks for your team to overcome.

Automate your tasks

No more time wasted on repetitive administrative tasks, automate them with Pipedrive.
Partner Agencies & Experts
It is with the greatest care that we have selected the best agencies and experts across the world to help you implement, use, and optimize Pipedrive.
Alternatives to Pipedrive
Are you providing consultancy or resources on this tool?
Contact us at experts@joinsecret.com to promote your expertise to our community of startups
Contact us