General information
An affordable, easy to use CRM that lets you work smarter by managing and tracking your sales leads and customers. Really Simple Systems is one of the worlds leading cloud CRM vendors, offering a simple CRM system designed for small businesses operating B2B. Our GDPR compliant CRM helps you work smarter, managing and tracking your sales leads and customers, so you can get on with growing your business. Our CRM software includes an integrated email marketing tool, ensuring all your data in one place, enabling team collaboration, building strong customer relationships and driving sales growth. The Really Simple Systems philosophy is based upon taking complex applications then making them easy and affordable. Our experience tells us that the majority of small and mid-sized businesses don't need half of the functionality available in most CRMs and will never use it. So by applying our philosophy to the development of our CRM we have created a system that organisations can easily adopt and successfully manage their business. Basically, making CRM simple!
Work Smarter to Grow Your Business
Our award winning, simple CRM software provides everything you need to successfully run your sales, marketing and service in one easy-to-use yet powerful system.
Designed for small teams working B2B, our GDPR compliant CRM is easy to set up and simple to use, letting you train your team in minutes.
With sales, marketing and service built-in you'll have all your data in one place, enabling excellent team collaboration and great customer relationships that drive sales growth.
Why Choose Really Simple Systems CRM
Free and Friendly Customer Support
We believe the key to a successful CRM has very little to do with technology but everything to do with getting people to use the system properly.
That's why you'll find our customer service and support is first class – without costing you a penny! Our free support is not just there when you get started; we'll continue to support you whenever you need help and we'll work with you to make sure you get the most from your CRM.
Email Marketing Built-In
With our integrated CRM Marketing software you can build campaigns and send newsletters directly from your CRM system. There's no need for a separate emailing product as everything you need is in one place!
You can capture new leads from web forms and assign them to your sales staff to follow up. Or work smarter by adding them to an automated email marketing campaign.
CRM Integration
We connect seamlessly to many other great tools to streamline your processes and save time. Integrate Really Simple Systems CRM with your accounting software, Outlook 365, Google Contacts and Calendars, VoIP Telephony, Single SignOn, plus thousands of other apps through Zapier.com
Basic deal
Accessible to Unlimited, Premium & Basic members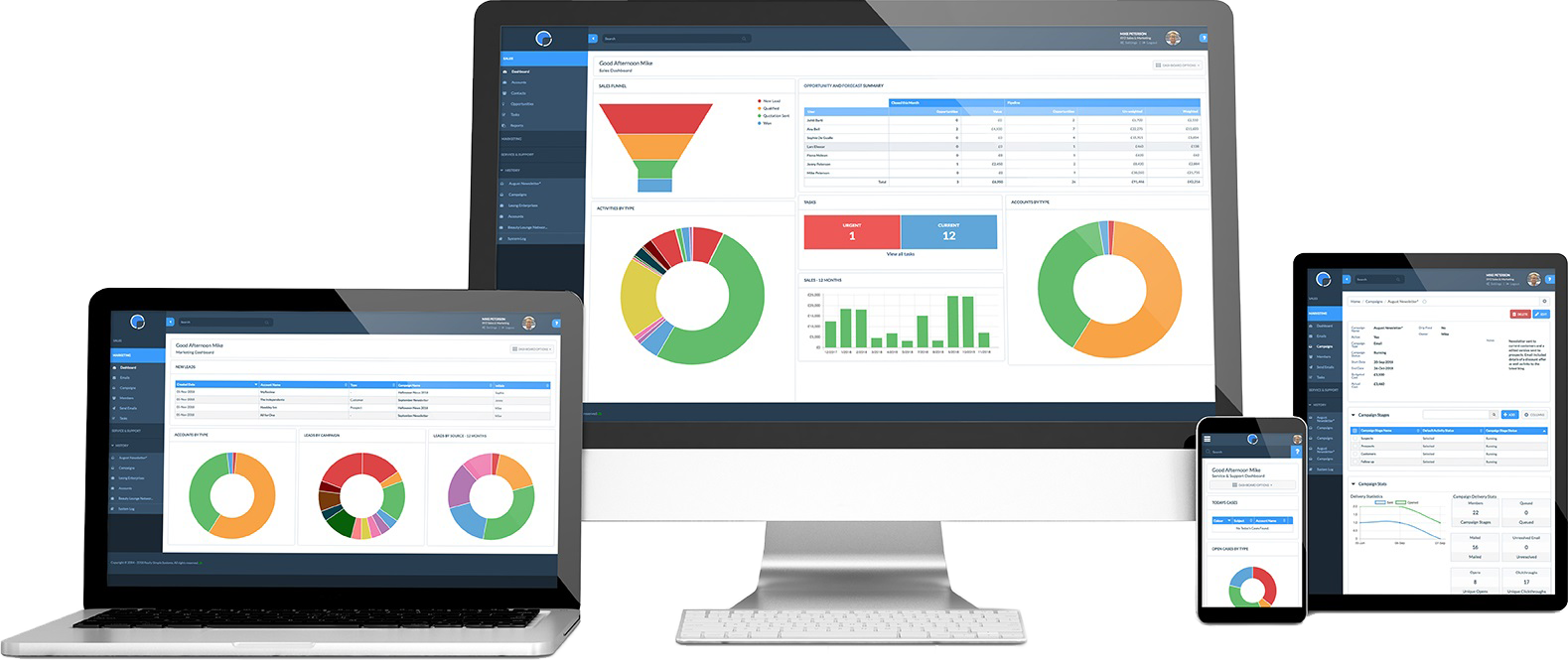 50% off any plan for 6 months
Subscribe to Basic
This deal is only available for new customers.
Are you providing consultancy or resources on this tool?
Contact us at experts@joinsecret.com to promote your expertise to our community of startups
Contact us