General information
Drastically increase your productivity by managing all your daily tasks from one single application.
Emails, to-do lists, project management, events and notifications, document management (word and spreadsheets), images and recordings, collaboration, etc. Everything happens in one place, no need to connect to a dozen applications to get your job done.
You can also configure your dashboard and customize your views so that your Clickup workspace truly adapts to your needs and habits (and not the other way around).
Secret's take
One app to rule them all. Sometimes as an entrepreneur it t feels like you spend your whole day just switching between apps (calendar, docs, cloud storage, meetings etc) which can be tiring and not very efficient. Clickup enables you to create a space where all your key apps come together, saving you time, making you more productive and freeing up precious headspace.
Premium
Accessible to Unlimited & Premium members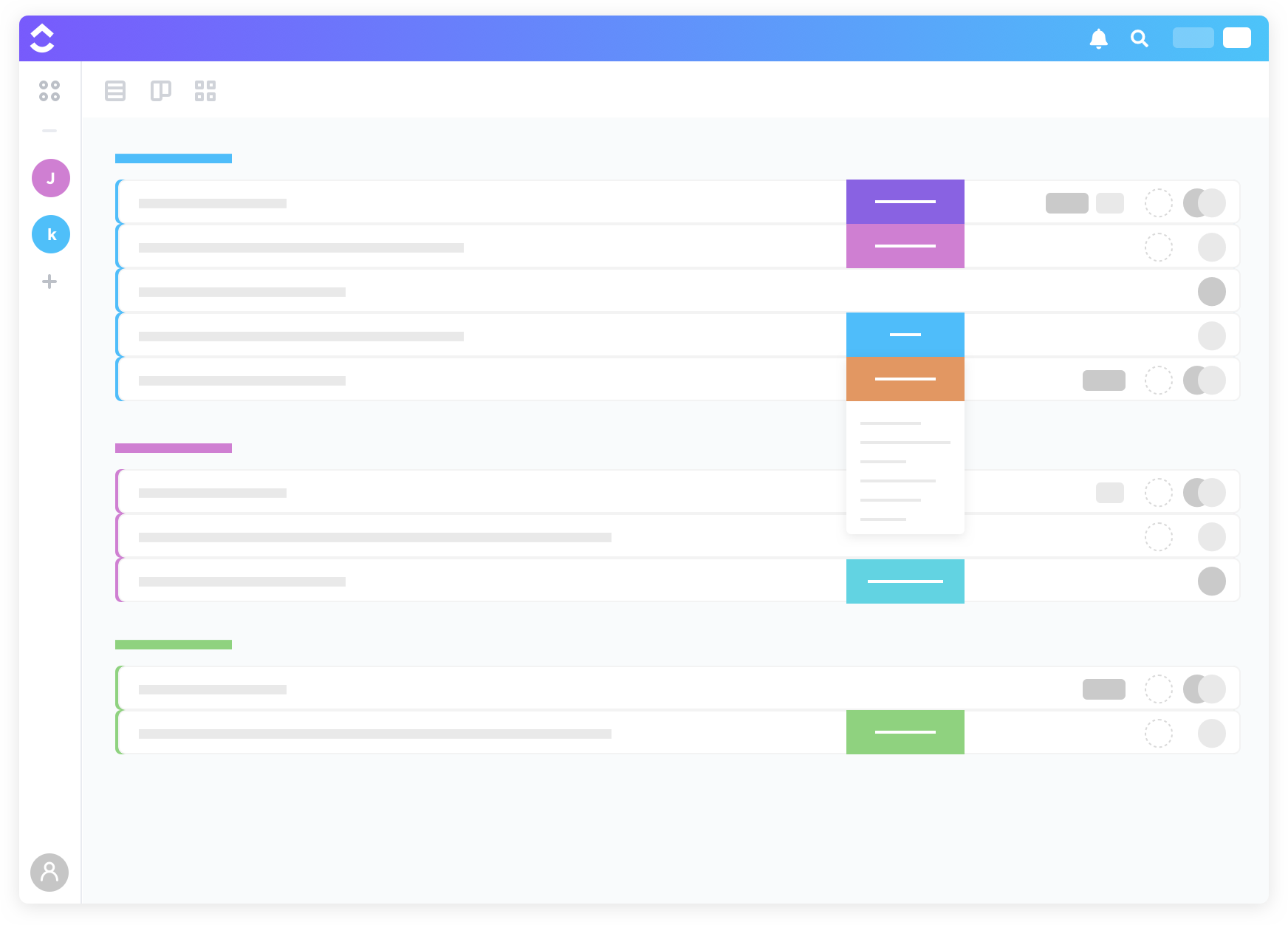 30% lifetime discount
This deal was redeemed 69 times during the past 90 days.
This deal is only available for new customers.
ClickUp features
Increase productivity, centralize your data and applications.
Connect your applications and import your data

Clickup centralizes all the information and applications you need in one place. Easily connect your data and start working more smoothly.

Collaborate with your team

Collaborate on projects and edit shared documents in real time (notes, comments, assignments, etc.).

Project management

Create projects, assign tasks and due dates, track progress.

Integration and API

Slack, the Google suite, Outlook, Zapier, Harvest and many other applications are connected to Clickup.
Partner Agencies & Experts
It is with the greatest care that we have selected the best agencies and experts across the world to help you implement, use, and optimize ClickUp.
Alternatives to ClickUp
Are you providing consultancy or resources on this tool?
Contact us at experts@joinsecret.com to promote your expertise to our community of startups
Contact us