General information
Airtable is a SaaS platform that makes it possible to easily manage your business data without knowing how to code. You no longer need SQL, Excel and complex formulae to take back control of your data.
Airtable allows you to easily build and share relational databases. Put simply, a relational database is a complex set of tables (just like a good old fashion Google Sheet but much more powerful) that can be linked to each other and where you can store and organize your data and then retrieve it easily. For instance, you could have tables for a product inventory, a list of customers or employees, current transactions, an order book, etc.
Unlike Excel, Airtable makes it possible to easily create links between your different tables (customers, products, transactions, orders, employees, etc.) in order to obtain great visibility on your data, with just a few clicks.
Secret's take
If your Excel expertise is limited to the SUM function but you need to manage and analyze data to tak effective business decisions, you need Airtable. With Airtable, you can build relational databases quickly and without any technical knowledge required. In a nutshell, this will enable you to better understand your business data, and to be able to use it (at last) to take more informed decisions than sticking your finger in the air.
Unlimited
Accessible to Unlimited uniquement members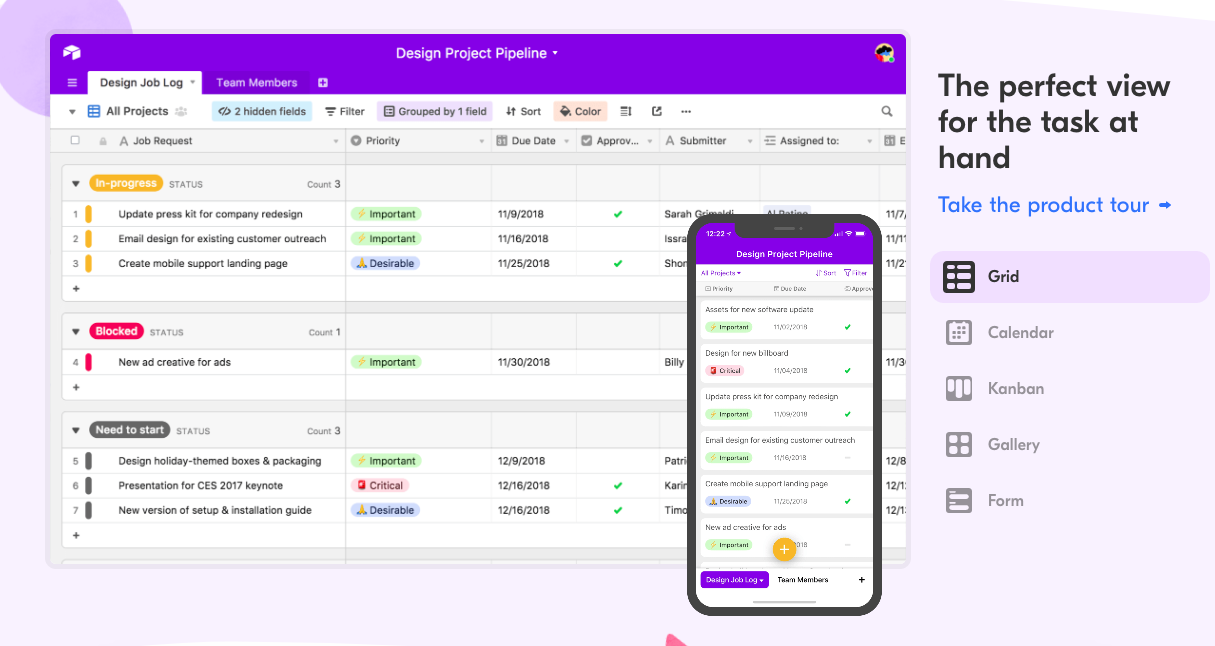 $1,000 credits for startups (lifetime validity)
This deal was redeemed 125 times during the past 90 days.
Eligibility requirements
Your website must be live in order to be eligible for the offer.
This offer is for tech scalable startups. If you're not a startup, you'll be granted $500 in credits.
This deal is also available for existing customers. You can add the credits to your account if you're already using this service.
Airtable features
Avec Airtable, créez facilement vos propres outils internes (gestion de projet, CRM, etc.) afin d'exploiter au mieux vos données.
Turn your data into actionable views

Your business data is always changing, the way you view it needs to be flexible too. Create views get and understand the data that matters and make the right business decisions.

Automate your data

Easily create workflows to automate your recurring tasks and business processes.

Get custom reports in a few clicks

Easily create and automate custom reports to see at a glance the information that is really important to your business.

Take advantage of hundreds of integrations and Airtable's powerful API

Connect Airtable to 1000+ apps like the Google suite, MailChimp, Dropbox, Facebook, LinkedIn, Stripe, Trello, Wordpress, etc.
Partner Agencies & Experts
It is with the greatest care that we have selected the best agencies and experts across the world to help you implement, use, and optimize Airtable.
Alternatives to Airtable
Are you providing consultancy or resources on this tool?
Contact us at experts@joinsecret.com to promote your expertise to our community of startups
Contact us