General information
Notion makes it possible to centralize and efficiently manage all your projects. You can easily collaborate with your team and follow the real-time evolution of each team member's tasks and the overall progress of your projects.
Whether you need to take notes during a meeting, notify your colleagues about tasks, manage large projects or create an internal knowledge base, Notion facilitates collaboration within your company and allows you to become more successful as a team.
Secret's take
Here at Secret Notion is one of our core tools. We use it to manage our product roadmap, each person's to do list, to centralize our documents and to manage our leads. It helps us to collaborate easily and efficiently without forgetting anything. Definitely give it a try!
Notion features
Centralize project management and collaboration with Notion.
Project management

Create Kanban boards, assign tasks, set up notifications and follow the progress of your projects.

Note taking and documents

Easily take notes and organize them. Never lose important documents again.

Templates

Take advantage of hundreds of templates created by expert users to help you get started.

Knowledge base

Centralize knowledge in order to save time and facilitate the onboarding of new hires.
Premium deal
Accessible to Unlimited & Premium members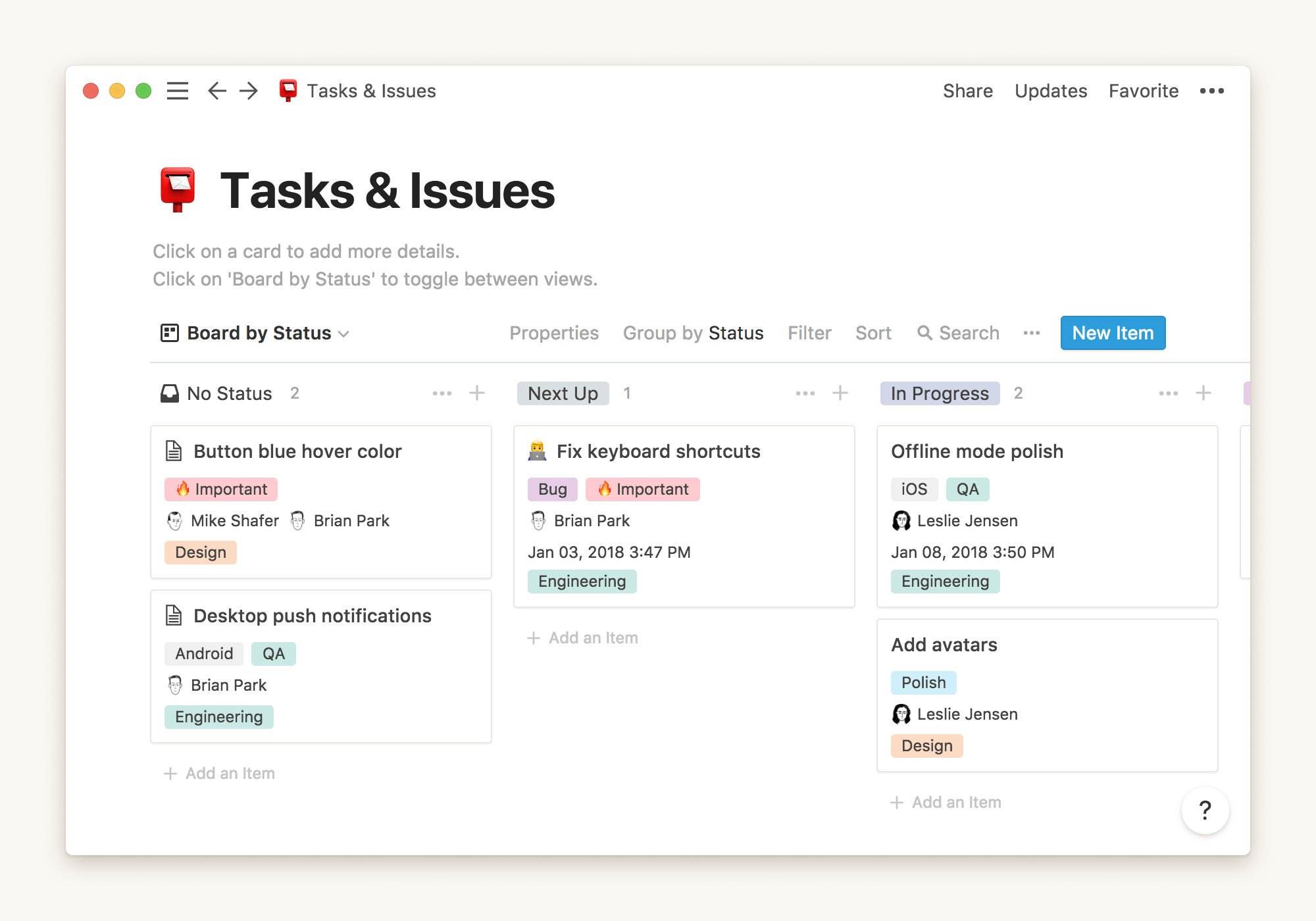 $1,000 credits (lifetime validity)
Subscribe to Premium
Eligibility requirements
To benefit from this offer, your website must be live.
This deal is also available for existing customers. You can add the credits to your account if you're already using this service.
Partner Agencies & Experts
It is with the greatest care that we have selected the best agencies and experts across the world to help you implement, use, and optimize Notion.
Find more agencies
Relevant Resources
We've gathered a selection of resources that might interest you

aNotioneer | Notion Guides & Templates
Guides and Templates from Alex Sherwood, Ambassador & Consultant for Notion.

Easlo | Notion Templates
Creator of templates for Notion, helping you get organised and productive.

Notion Everything | Notion Templates
Notion Everything is a marketplace to find the perfect template for your project and save time! You will also find all the knowledge you need to master Notion.

The Notion App Hub | Khe Hy
Khe Hy is the founder of the RadReads blog, with more than 20,000 entrepreneurs, investor and executives subscriptions to his newsletter. To keep on being organized in his daily life, he uses Notion, and shares with his followers courses and tutorials about the platform so that they can improve their productivity and time-management.

Molly Jones | Certified Notion Consultant and Ambassador
Notionology is founded by Molly Jones, a Certified Notion Consultant and Ambassador. Whether you need training, custom workspaces, or bespoke products, Notionology is an industry leader in premium Notion services and solutions.

Rich Peterson | Template Road
Start your Notion journey well with Notion credits from Secret + the latest Notion templates (most free) for you to use from Template Road.

The Notion Bar | Notion Templates
Frances Odera Matthews is a Certified Notion Consultant/Coach, template builder and official Notion Ambassador based in the UK. She's the founder of The Notion Bar, where she helps people and small businesses level-up through her services.

Newsletter OS | Master the art of creating & running a newsletter | A Notion Dashboard by Janel SGM
Newsletter OS is a resource that helps you get better at writing, growing & monetizing your newsletter. Gain instant access to carefully curated guides, templates, resources & tools in a single place.

Danny Hatcher | Free Notion Course
YouTuber, Streamer, and Blogger helping individuals be intentional with their time. Creating systems, developing workflows, and simplifying tech.

Dix Mille Heures | Notion Templates
Notion templates to help you organize yourself in your daily life as a creator (Portfolio Templates, Content Planner, Job applications,...).
Are you providing consultancy or resources on this tool?
Contact us at experts@joinsecret.com to promote your expertise to our community of startups
Contact us