General information
Hubspot is a complete CRM platform with all the tools you need to grow better - whether you want to increase leads, accelerate sales, streamline customer service, or build a powerful website.
Marketing, sales, and service software that helps your business grow without compromise. Because "good for business" should also mean "good for customers".
Picking software to run your business is not a decision you make lightly. Hubspot is there to make it easier. Use their Software Comparisons Library tool to find the best features and setup for your needs.
Hubspot's Marketing Plan Generator will help you outline your annual marketing strategy, identify your most important initiatives, and track the right metrics all year long. You'll receive a 12-month plan in less than 10 minutes.
Hubspot has aggregated Industry Benchmark Data from over 103,000 customers of their CRM platform to understand how companies are performing by industry, geographical location, and company size.
Combine the power of Hubspot workflows with your favorite apps to help you automate business processes across tools and systems, including Typeform, Zendesk, Zapier, and Salesforce.
Hubspot features
Hubspot is the CRM platform your business will love
Premium deal
Accessible to Unlimited & Premium members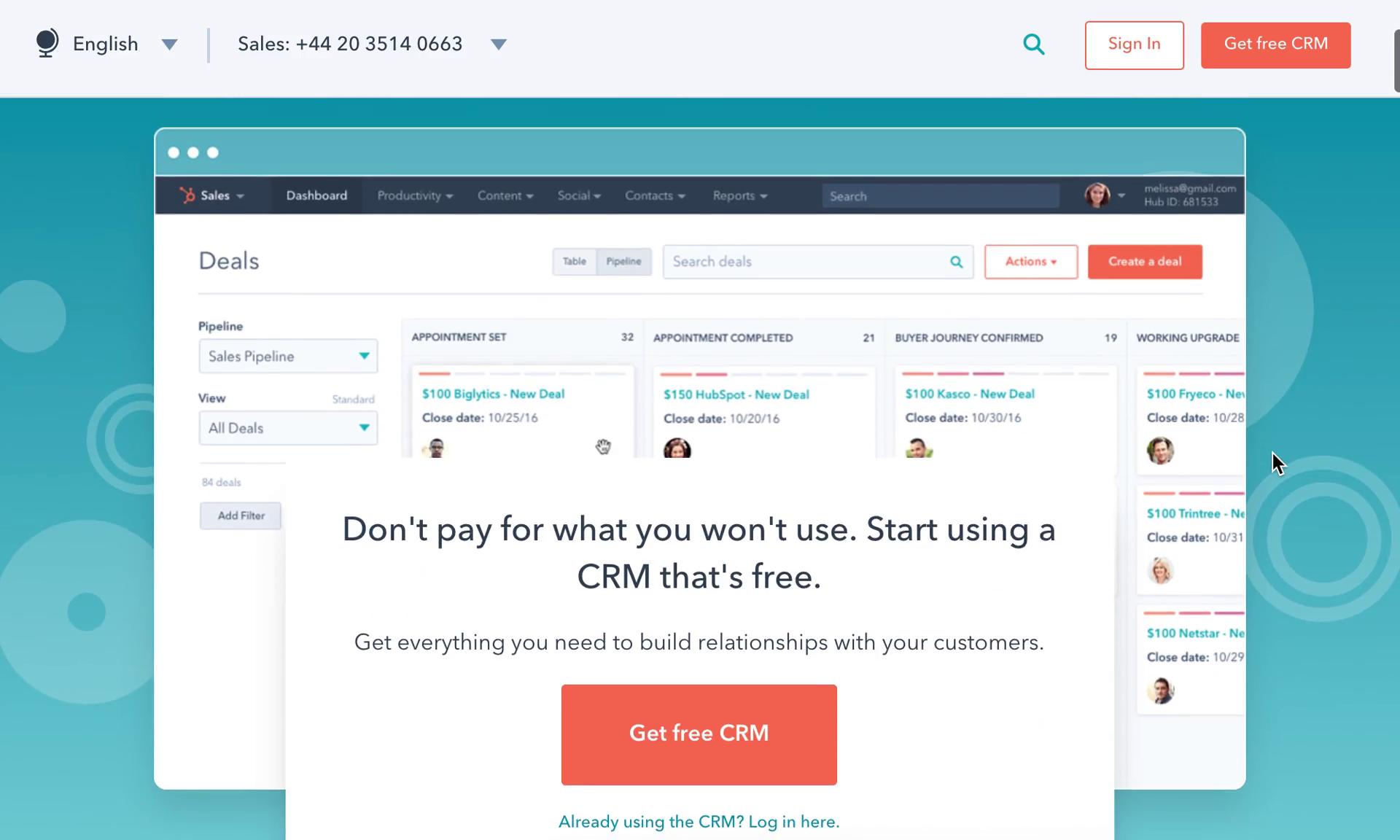 Are you providing consultancy or resources on this tool?
Contact us at experts@joinsecret.com to promote your expertise to our community of startups
Contact us